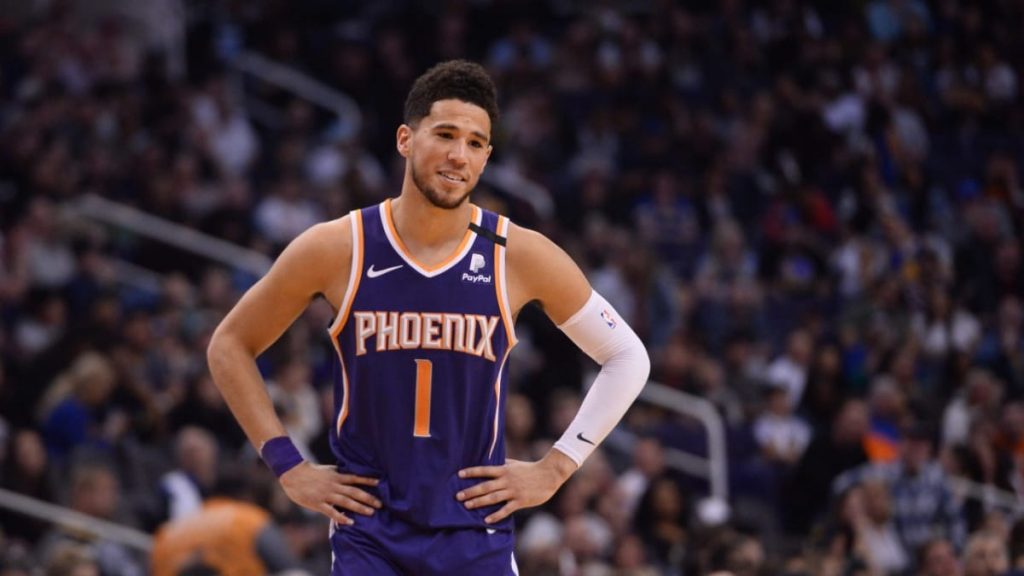 Devin Booker justified his All-Star Pick big time while knocking 43 points for the Phoenix Suns against Minnesota Timberwolves. Booker scored his 21 points out of 43 in the third quarter. Booker made 15 of 26 shots from the floor, repeatedly blowing by his defenders for smooth pullup jumpers and traffic-beating, twisting layups to hit the 40-point mark for the 13th time in his six-year career and help the Suns overcome a sluggish start against the NBA's worst team. 
Deandre Ayton added 22 points and 10 rebounds, and Chris Paul had 11 points and 15 assists for the Phoenix Suns. They smashed open the game with a 21-3 run over a 3:48 span bridging the third and fourth quarters.
Devin Booker scored 43 points to lead Phoenix Suns past Minnesota Timberwolves
Talking about the Minnesota Timberwolves, their 31 pick of the draft, Anthony Edwards scored 24 points on 8-for-22 shooting for the Timberwolves. Minnesota has allowed 518 points in four games under Finch. Karl-Anthony Towns had 21 points and 10 rebounds for the Timberwolves, who lost their eighth straight game and finished the month of February at 2-14.
With D'Angelo Russell sidelined after left knee surgery, the offense of the Timberwolves is running often through Edwards, the first pick in the draft who has been urged by Finch to attack the basket more. Edwards made all six of his free throws, drawing contact more often than that.
"I'm a rook. I may not get those calls this year, but it's coming," Edwards said as per ESPN smiling as he admiringly changed the subject to Booker. "He was getting great calls, and that's just respect. He's good enough to earn those calls." 
Also Read: LA Lakers stamp their authority over Golden State Warriors