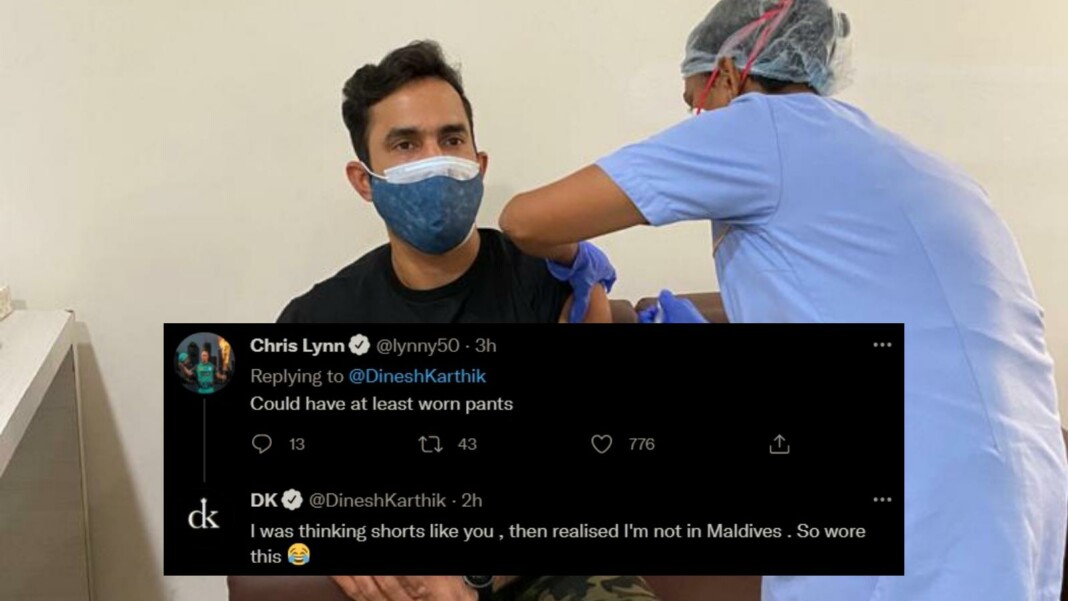 The COVID-19 pandemic has been causing a great deal of havoc in India as its second wave has led to more than 4 lakh positive cases being reported by the day. There is a state of constant panic and uncertainty that is prevalent at the moment. At this juncture, it is vaccination which has been the need of the hour and the same is being done extensively at the moment with people from all walks of life getting their shots.
The Indian cricketers have been taking to their social media handles to share pictures of themselves getting vaccinated in order to urge all people to take their shots as soon as possible. The latest addition to the list is wicketkeeper Dinesh Karthik. Karthik took to Twitter to share a picture of getting the shot.
Chris Lynn trolls Dinesh Karthik, he hits back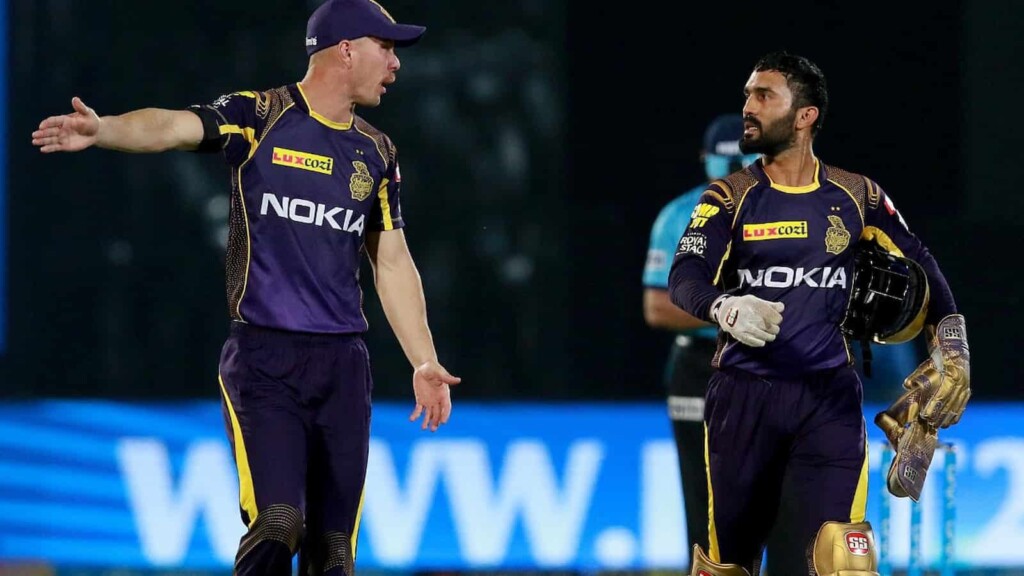 Australia opener Chris Lynn commented on the post taking a dig at his former Kolkata Knight Riders (KKR) skipper. Lynn trolled Karthik for the camouflage pants he was donning in the picture and wrote, "Could have at least worn pants". Lynn was part of the KKR side and played under Karthik's leadership during IPL 2019.
Also Read: Rahul Dravid could coach Indian team during planned tour of Sri Lanka – Reports
Karthik was quick to hit back as he took a dig at the Aussie currently quarantining in Maldives. Due to Australia's travel restrictions on passengers from India, Lynn along with rest of the Aussies is currently quarantining in Maldives after the postponement of the IPL. "I was thinking shorts like you , then realised I'm not in Maldives . So wore this," Karthik replied.
Opener Shikhar Dhawan was the first to get vaccinated and it was Ajinkya Rahane who followed. Virat Kohli, Ishant Sharma, Cheteshwar Pujara and Umesh Yadav subsequently got vaccinated as well.
Also Read: England players might not feature if IPL 2021 resumes, says Ashley Giles