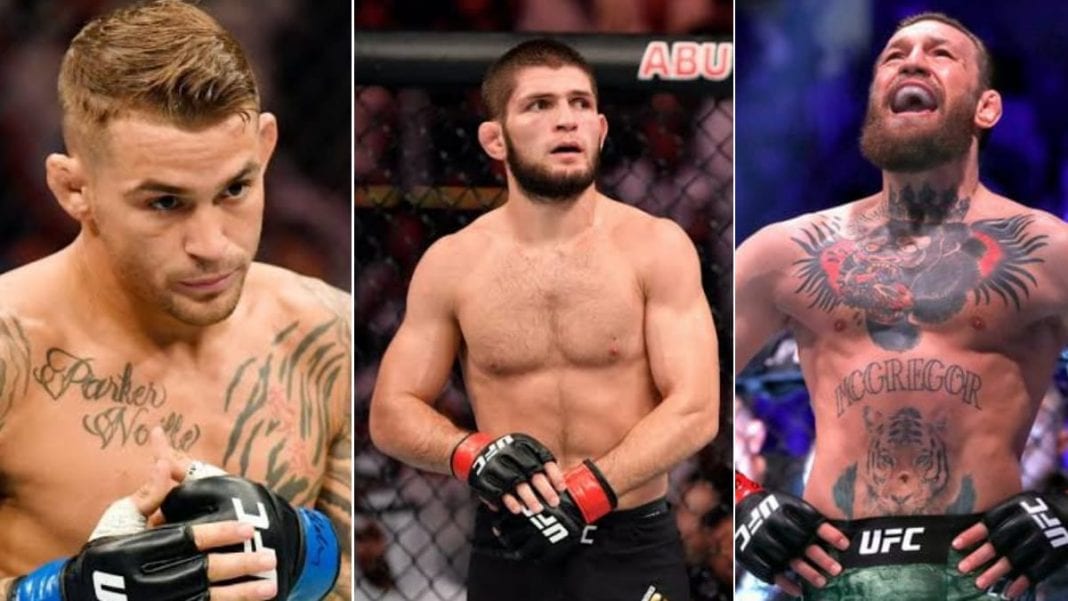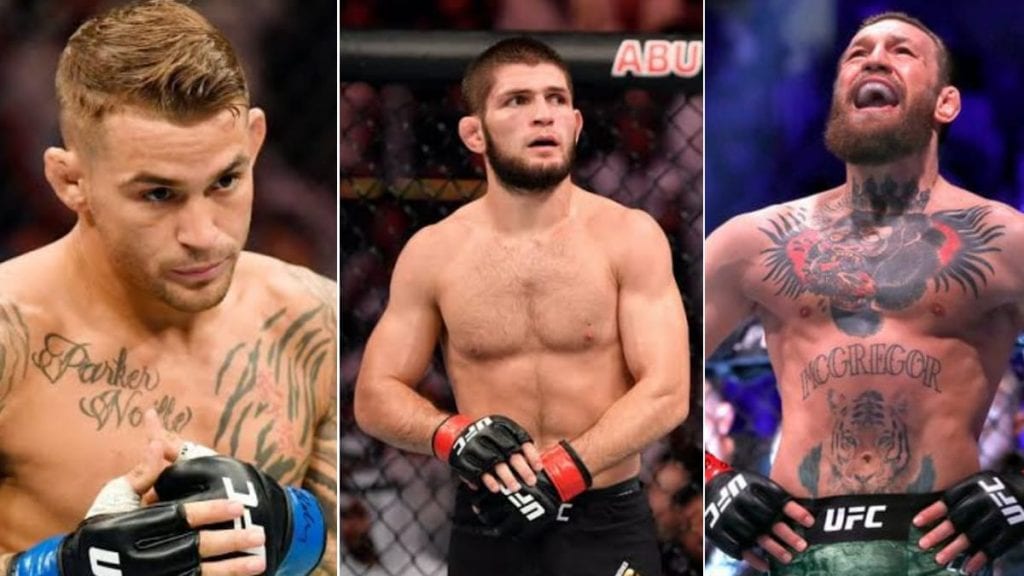 The 'Diamond' Dustin Poirier will be stepping inside the Octagon to face one of the most famous UFC fighters The 'Notorious' Conor McGregor. Almost after a decade they officially signed the rematch for UFC 257. During a recent interview, Poirier shared an honest assessment of the fight between Conor McGregor and Khabib Nurmagomedov.
The fight between 'The Notorious' and 'The Eagle' was no doubt one of the biggest fights in UFC history. For years they both were chasing each other for the fight and there were many backstories related to this fight and even after the fight ended Khabib had to face a one-year suspension for attacking Conor's teammates.
For Conor, the result exactly didn't go in his favor but Dustin still sees some positives for Conor in this fight. Poirier says, "I think he showed good takedown defense in the open against Khabib when Khabib shot. Conor was good on the head pressure, butt-dragging hard, making Khabib work."
Dustin Poirier also faced loss in the same way against Khabib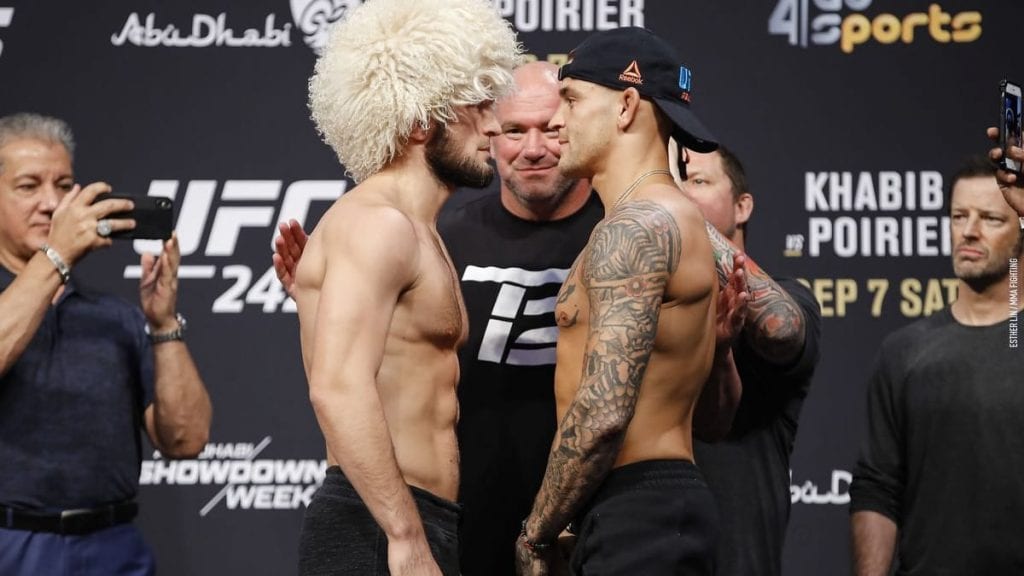 After coming back from suspension in the fight against Conor, Khabib came in to defend his UFC title against Dustin Poirier. Poirier remained undefeated from the year 2017 to 2019 and defeated fighters like Anthony Pettis, Justin Gaethje, and Eddie Alvarez which results him in winning UFC Lightweight interim championship.
But at UFC 242 Poirier put his 100% in the fight against Khabib Nurmagomedov but he faced the same fate as Conor. In the third round, Khabib won the fight with a rear-naked choke, there wasn't much bad blood between these two fighters and Khabib also praised Poirier for his effort as soon as the fight ends.
With Khabib retiring from UFC this match between Conor and Poirier can decide the future of the Lightweight division.
Also Read: Tony 'El Cucuy' Ferguson opens as a favorite in opening betting odds against Charles Oliveira