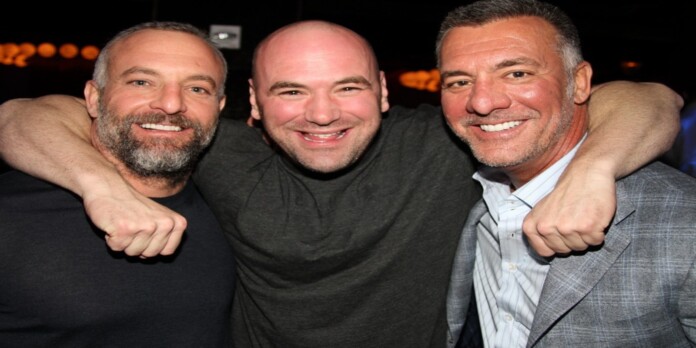 UFC's parent company Endeavor Group Holdings debuted in the stock market after its IPO this week. The company opened on the New York Stock Exchange at $24 per share. It currently stands at $27.90 per share, up more than 10% since its opening. After it opened on Thursday, it dipped for quite some time, but then bounced back strongly, and has now been following an upward trend.
The owners of Endeavor are believed to have raised $511 million as a result of the increase in share price. Endeavor had endured a tough start to the year 2020, after the coronavirus pandemic shut down a majority of its subsidiaries. But thanks to the success of UFC (largely owed to its President Dana White), the company stabilized and has now come roaring back.
In an interview with Bloomberg, Endeavor CEO Ari Emmanuel spoke about the global presence of a sport like martial arts. He explained that the success of the UFC has largely been due to the fact that there aren't much rules, as it is pretty implied by the way the sport plays out.
'We think it's only true global sport that everybody understands' – Endeavor Group Holdings CEO
Endeavor CEO Ari Emmanuel said, "We have a huge opportunity in the market place because I think we're one of one. The sport is an incredible sport, it's a global sport unlike anything else. I don't have to tell you the rules, whether you're in Singapore, Japan, China, United States, France, Latin America, the Middle East, you know the rules."
He continued, "We think it's only true global sport that everybody understands."
A lot of fight fans have been actively buying some Endeavor shares with the belief that it will keep soaring and also due to the fact that it might be a good long-term investment.
Also Read : 'Not a bead of sweat on his forehead' – Jon Anik on what happened once Daniel Cormier got back to the commentary booth
Also Read : Jon Anik reveals what happened in the immediate aftermath of Chris Weidman's gruesome injury