Whether you're an FPS veteran, or new to the genre, there is a high chance that if you've been a gamer for any time within the past 3 years, you've heard of Valorant. Whether you're trying out Riot's 5v5 hero shooter for the first time, or have been a veteran since the days of the global beta, there is one thing that matters a lot in the game.
That one thing, is, of course, the agents you play. Valorant, as mentioned before, is a 5v5 hero-based shooter, meaning that it has a set of playable characters – each with a different set of abilities that can be used to get out of sticky situations or to help in win the round for the team by setting up plays.
There are different kinds of agents based on different kinds of playstyles that compose a good team. All the agents in the game are divided into 4 categories: Duelists, Sentinels, Initiators, and Controllers. Starting off with the game, a player should explore these aspects of the game and figure out which role suits them the best. However, there are a few agents they should also avoid at all costs!
Related: Top 5 tips and tricks to ace Pearl map in Valorant
Top 5 agents new players should avoid in Valorant
Breach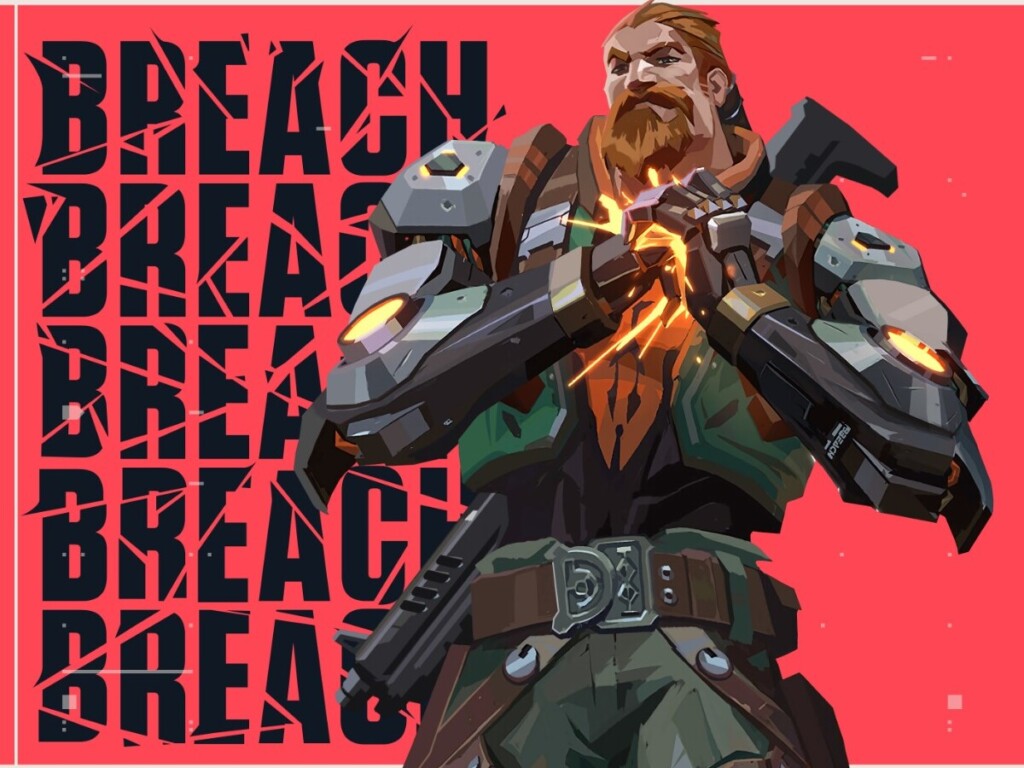 Breach is a Norweigan character who falls in the Initiator category in the game. His ability set, which is very useful in the game if played correctly, and deadly if paired with the right abilities, can also be a curse than a boon. Here's why.
Breach's abilities include a fault line that can stun enemies who are in the effective range of it, a flash that goes through walls and is very effective, an aftershock that deals damage, and of course, his ult, Rolling Thunder which pushes his enemies back and stuns them for some time making them sitting ducks for Breach's teammates.
The reason Breach should be avoided as a beginner though, is very simple – a new player with his hands on Breach, could inflict just as much damage to their own team as they do to their opponents as every single one of his abilities has a no discrimination factor when it comes to teammates and enemies.
Cypher
The Turkish Trapmaster, Cypher, is yet another agent who is highly picked in pro play but should be kept away from beginners when they are just starting off in Valorant. As this Sentinel, it is very difficult to keep track of things as it is easy to get flown away while using his abilities.
His set includes a tripwire which always needs to be positioned in the sneakiest of ways to make sure the enemies don't detect it, his cages which act as a smoke screen that also give audio cues when an enemy enters them, and of course, his most distracting ability, the camera. Cypher possesses a camera that stays where it was placed throughout the round unless broken by an opponent or recalled by Cypher himself.
Considering the fact that the camera remains to stay where it is, it could be distracting and confusing for a new player who lacks game sense to be using such a tool. A newcomer might find themselves looking through the camera while the enemy stands right behind them to gain a sweet knife kill.
Chamber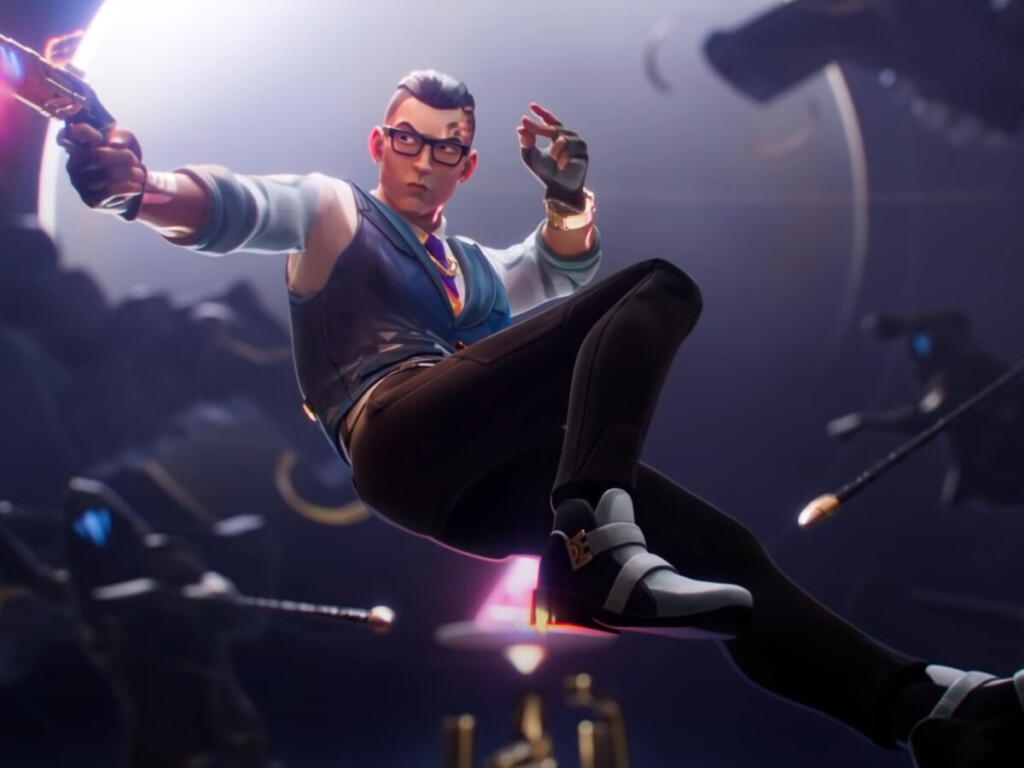 The French Conessieur Chamber is a character who is talked about a lot in the lore of Valorant and was also one of the highest-picked agents in top play before he inevitably got nerfed by Riot Games back when Harbor came out. This Sentinel is also one that has been highly talked about for a long time.
Chamber's abilities are pretty straightforward – He owns a pistol that acts as a pocket guardian whose bullets you need to buy, an alarm bot that detects enemies in a small radius given that they come into direct view of it, a set of teleport anchors which help Chamber teleport back to them, and his ult, the Tour De Force is a sniper rifle with 5 bullets that could instantly kill if hit on the body or the head.
Chamber, however, is not recommended for new players for two main reasons- the first being that half of his abilities are aim based, and for a new player, it might be very difficult to master as they usually struggle with having a stable aim, and of course, the fact that he isn't a part of the meta anymore given how less of an impact he creates in the game overall.
Yoru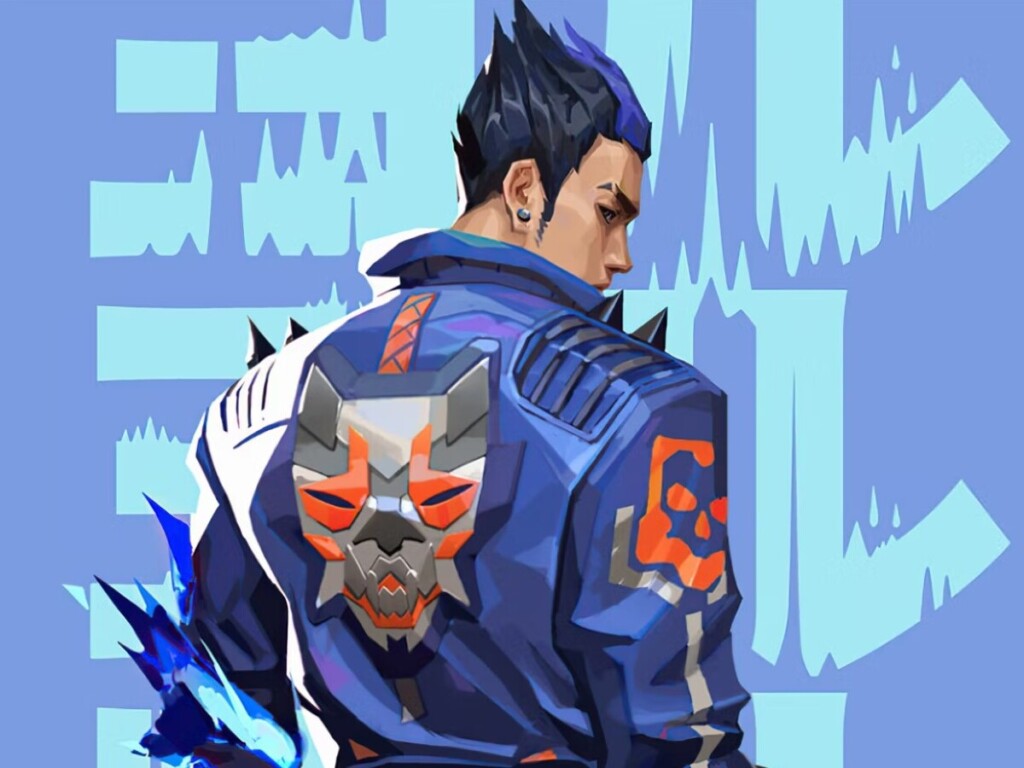 The Japanese Duelist with an ancestral fortune, Yoru, is on this list because of the complexity and the amount of mastery his abilities require to be used right. He might seem like an easy pick, but don't let all the popular Yoru clips fool you.
Yoru's ability set comes with a flash which activates after bouncing off of a surface, a teleport that can be used for both, actually teleporting to its current location, and deception, a decoy ability that makes an apparition of his which only walks straight, and his ultimate, where Yoru traverses into a different dimension but can still interact with the current world where the rest of the players are battling it out.
The sheer amount of options and the number of plays that could be made while using Yoru is the sole reason for him being on this list. As a beginner, it would be easy to get confused over what to do in a certain condition while playing Yoru and that would not make for a good experience for the player.
Astra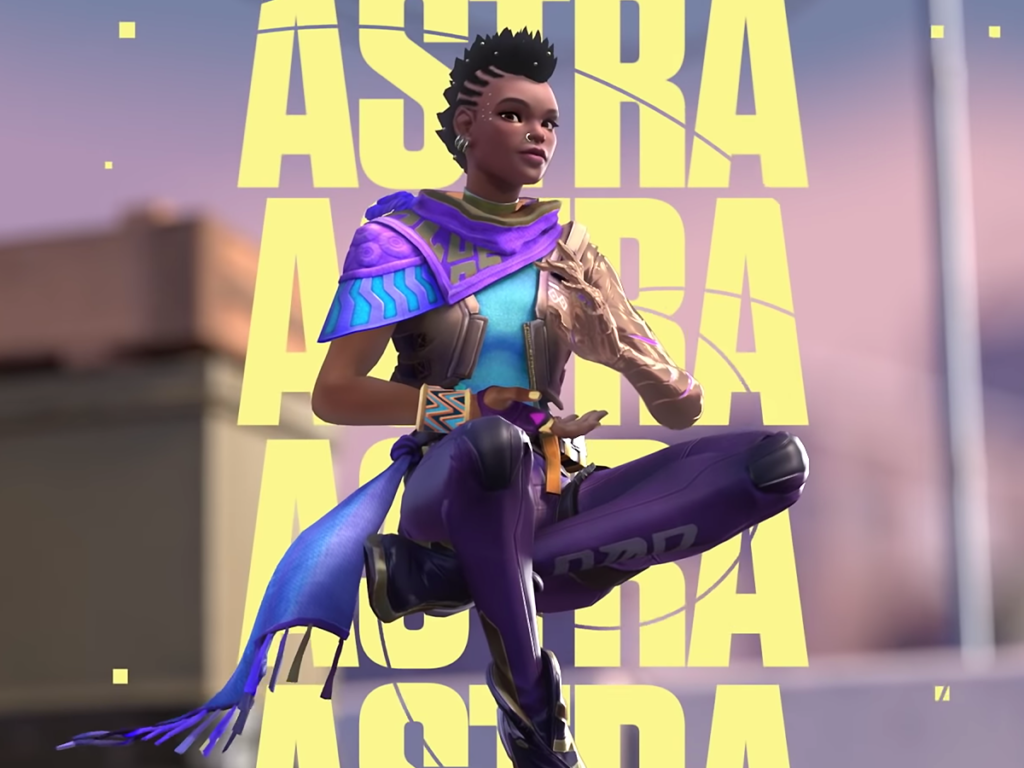 The Cosmic Controller hailing from Ghana, Astra is an agent that should be considered as absolutely off-limits for a player starting Valorant for the first time. Though her abilities may seem simple at first, the playstyle that one needs to practice to master Astra is one that takes months to develop.
Astra's abilities are a little different than the other agents in the game. In order to use them, you first need to place a star in the place you wish to use it and then activate that star by aiming at it and pressing the right key. Each star can be activated in three different ways – a smoke, a gravitational pull that pulls enemies to the center of the star, and a stun that stuns any enemies standing within a small radius of the star. Her ult involves cutting up a wall throughout the map in your desired position which is partially soundproof and completely bulletproof.
Astra is the mixture of Cypher and Yoru when it comes to why you shouldn't play her. She combines the distraction factor which accompanies Cypher with the Overbearing responsibility of playing the right abilities at the right time. Such an agent will create a lot of pressure on someone who is just starting off Valorant and should be avoided to maintain a healthy experience.
Valorant is a game that is constantly changing. With every patch comes the possibility of an agent being nerfed to the ground and another being buffed so hard that they shoot to the top in terms of pick rates.
With the constant changes that are being brought into Valorant by Riot Games, there is a high chance that any of these agents might become beginner friendly so make sure to check back in for an updated list after every patch!
In case you missed it: