Player First Games, have introduced a new character to Warner Bros. MultiVersus, and it's none other than Reindog, a one-of-a-kind reindeer-dog hybrid. Reindog used to hold the crucial role of the Imperial Protector for the ZANIFEER royal family, ensuring their safety and well-being. Unfortunately, his planet was wiped out in a massive dimensional cataclysm, leaving him as the only survivor.
According to Reindog's official bio on the MultiVersus website, he was the sixth individual to wield the gem of power, a heart-shaped crystal that hovers above his head. Despite his fluffy and cute appearance, Reindog possesses the heart of a warrior, and he'll stop at nothing to protect those he holds dear. His ultimate objective is to resurrect his beloved family with the aid of his gem, and he's prepared to go to great lengths to achieve it. With his unwavering determination and skillful use of the gem's power, Reindog is ready to take on any challenge that comes his way.
Read More : Call of Duty Modern Warfare 2 cheat makers charged $3 million in damages to Activision
Similar to other platform fighters, MultiVersus sees characters from various franchises battling it out in a range of arenas. Reindog's arrival has only added to the game's already diverse roster, which includes well-known characters like Shaggy and Superman. However, players are curious about how Reindog fits into the game's overall storyline and what abilities he brings to the table..
How to play Reindog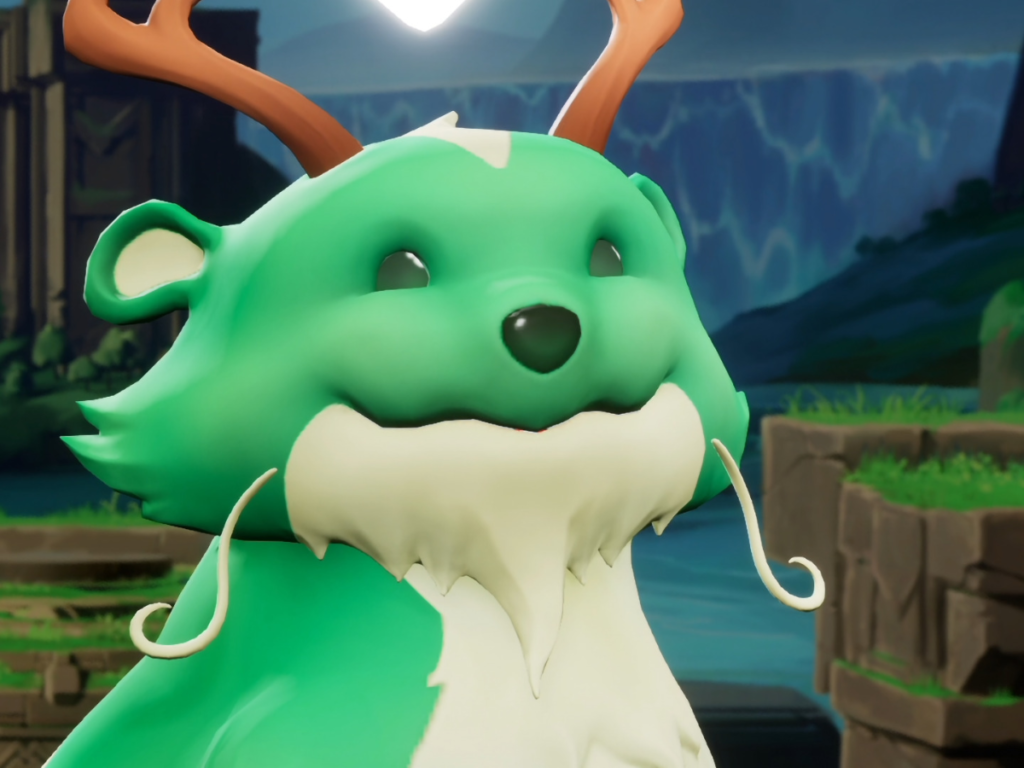 Reindog, the unique character added to Warner Bros. MultiVersus game, may have caught many players off guard, but he's quickly become a favourite among fans. With the game's focus on 2v2 squad combat, Reindog functions as a support character, much like popular hero shooters Overwatch and Apex Legends. However, due to his kit's emphasis on zoning and setup, Reindog isn't particularly suited for one-on-one battles or free-for-alls. Instead, his strengths lie in his ability to control the battlefield and aid his teammates from a distance. Despite this limitation, Reindog remains a beloved addition to MultiVersus's roster of characters.
Although Reindog's projectiles may seem like the perfect choice for controlling the neutral game, they are slow and melee characters and tanks can easily avoid them. Despite this, Reindog's ability to save teammates from falling off the stage makes it a crucial asset in the 2v2 game mode. To play as Reindog, players should adopt a straightforward strategy that involves keeping a distance from opponents, using obstacles like firewalls and power crystals to defend and stun them, and firing projectiles from a safe distance. They can also use the Love Tether to pull teammates out of perilous situations.
During the setup phase, players should focus on creating a firewall and positioning the Power Crystal near themselves to provide a barrier against aggressive opponents. The main projectile that Reindog should use is the Ptoo!, which has no cooldown, but players can also use the Fireball in combination with it. Reindog's support role is to enhance his friends with the Power Crystal and Fireball, as well as to pull them out of danger with the Love Leash.
For players who prefer the 2v2 game format and want to play a support role, Reindog is an excellent choice. The character is easy to learn and is available to anyone who downloads the game. Despite being less effective in one-on-one combat, Reindog's ability to save teammates from falling off the stage makes it a valuable asset in team battles.
In case you missed it: