Garena Free Fire has a huge character roster in the mobile battle royale genre. The title has numerous special and unique key features the character roster is one of them. Here in this article, we will take a look at the A124 vs Nairi to check who is the best character in Free Fire for December 2021.
With over 40 characters at this moment in its roster with unique abilities to assist players on the battlefield. Developers keep on introducing new characters with every OB patch update the latest addition among them is Nairi. Let us take a look at who is the best character in Free Fire among A124 vs Nairi for December 2021.
A124 (Thrill Of Battle)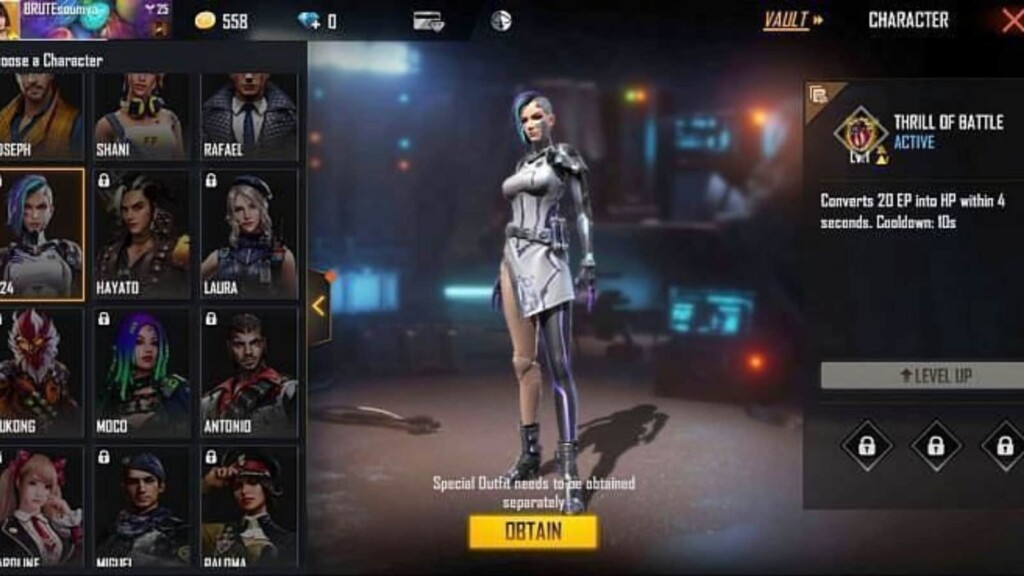 A124 has an impressive active ability called 'Thrill of Battle'. It quickly converts 25 EP into HP with a cooldown of 90 seconds at the initial level. With the increment in character level, the ability is also significantly enhanced. She is a great choice for the Ranked mode because of her EP converting abilities.
Related – FireEyes Gaming Free Fire ID, Stats, K/D Ratio, YouTube Channel, Monthly Income And More For December 2021
Nairi (Ice Iron)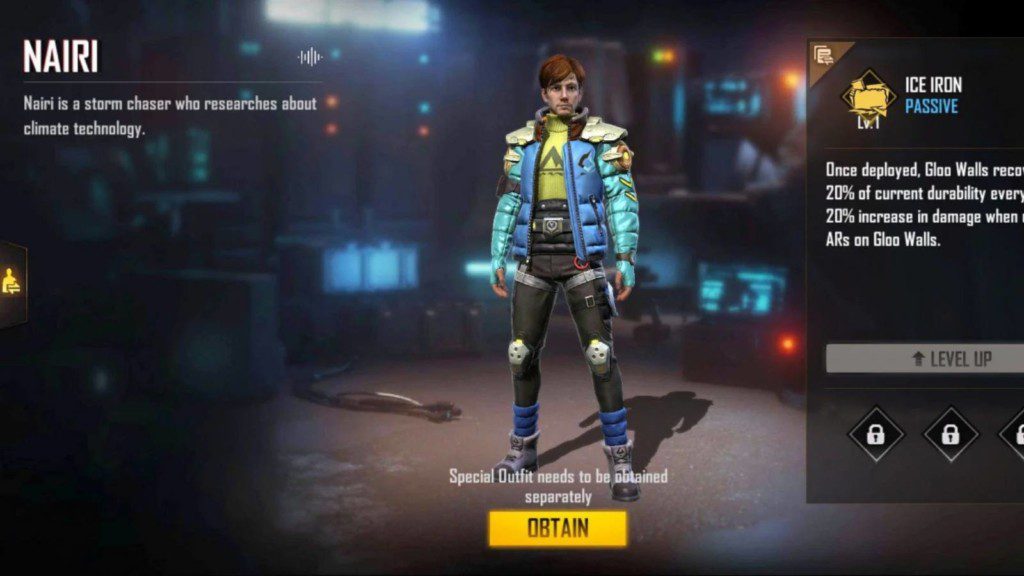 Nairi is the latest character introduced in the Free Fire OB31 update. He is a storm chaser who researches climate technology. He has a special in-game ability called 'Ice Iron'.
It is a passive ability in which once this ability is deployed the Gloo Walls recover 20% of their current durability every 1 second for 20 seconds. Once this ability is equipped layers can deal extra 25% damage on Gloo Walls using ARs on the base level (Level 1).
A124 vs Nairi: Who Is The Best Chracter In Free Fire?
When we take a look at both A124 and Nairi's ability it is clear that both of them have good abilities for players to choose from. Where A124's active ability 'Thrill Of Battle' has an EP to HP conversion based abilities. Nairi strengthens the gloo wall and gives increased damage to gloo walls while using AR's. However, A124's ability is more powerful and effective in terms of use making it a winner in this A124 vs Nairi ability comparison.
Follow our Instagram handle to participate in the huge DJ Aloks Giveaway and to stay updated with every latest news of the gaming and eSports scene.
Also Read – UnGraduate Gamer vs Helping Gamer: Who Is Best In Free Fire Stats Comparison For December 2021?