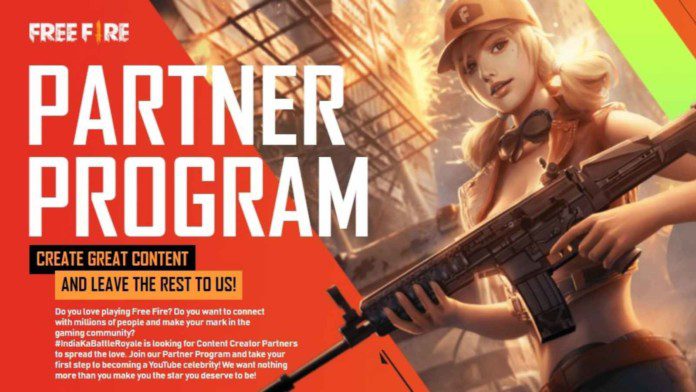 Free Fire's huge popularity has given rise to a huge community of content creators and casters with a huge fan following around the globe. Here in this, article we will take a look at how to get into Free Fire partner program in 2022.
Garena offers a Free Fire Partner Program to support content creators to build their community. However, enlisting in the partner program comes with certain conditions. Let us take a look at everything you need to know on how to get V badge in Free Fire.
Steps To Get In Free Fire Partner Program In 2022
The Free Fire Partner Program is an initiative undertaken by Garena to help the up-and-coming Free Fire content creators. The Partner Program is a very alluring option for Free Fire content creators. It is launched by developers and provides heaps of benefits for partners.
Related – Nobru Free Fire ID, Stats, K/D Ratio, YouTube Channel, Monthly Income And More For January 2022
There are certain criteria one creator must fulfil before applying for the Partner Program these are as follows: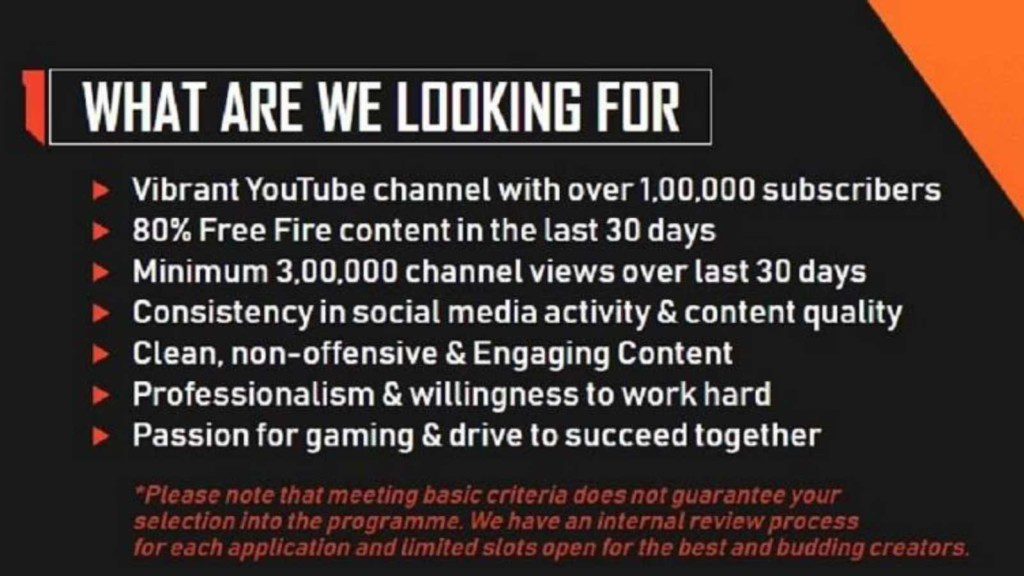 This program is open to all YouTuber channel with more than 1,00,000 subscribers. Moreover they need to have more than 80% of their content related to Free Fire and also have a clean and non-controversial content.
Likewise the total channel views must be a minimum of 3,00,000 over last 30 days.
Consistent social media activity and uploads.
Professionalism and must work hard.
No application fee is required as the program is free.
Players can follow the below steps to register for Free Fire Partner Program:
Step 1: Players need to open the Free Fire Partner Program website by using this link.
Step 2: Now press on 'Apply Now' button. After this players will be redirected to a Google Form, where they have to enter all of their details. The details include the name of the YouTube channel, subscriber count, your official name, phone number, address, type of content, Aadhar or PAN, and more.
Step 3: After filling the form, you can recheck the details and submit it.
However, sheer fulfilment of criteria does not guarantee a slot due to limited slots. There is an internal review process. Only the best creators will get a slot.
Note: The developers are no longer accepting applications for the Free Fire Partner Program at the moment. Interested users may keep an eye on the official website and apply as soon as applications open again.
Follow our Instagram handle to participate in the huge DJ Aloks Giveaway and to stay updated with the latest news of the gaming and eSports scene.
Also, Read – How To Get The Activation Code For Free Fire OB32 Advance Server?