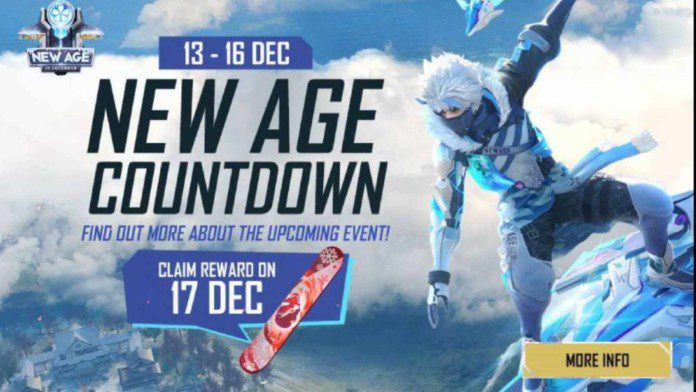 Free Fire will soon release its latest update called the New Age along with new features and new map. Here is how the players can get the Frozen Clown Surfboard in Free Fire.
Free Fire New Age is the new update that is coming to the game in the season of Christmas. This will change the looks of the game and also introduce new game modes along with a new map called the Alpine. The game will release with a new storyline as well which will be featured in the new map. The event will release soon after 3 more days, on 17th December, 2021.
Players can redeem a great reward upon the release of this new patch and here is how to get it.
Frozen Clown Surfboard in Free Fire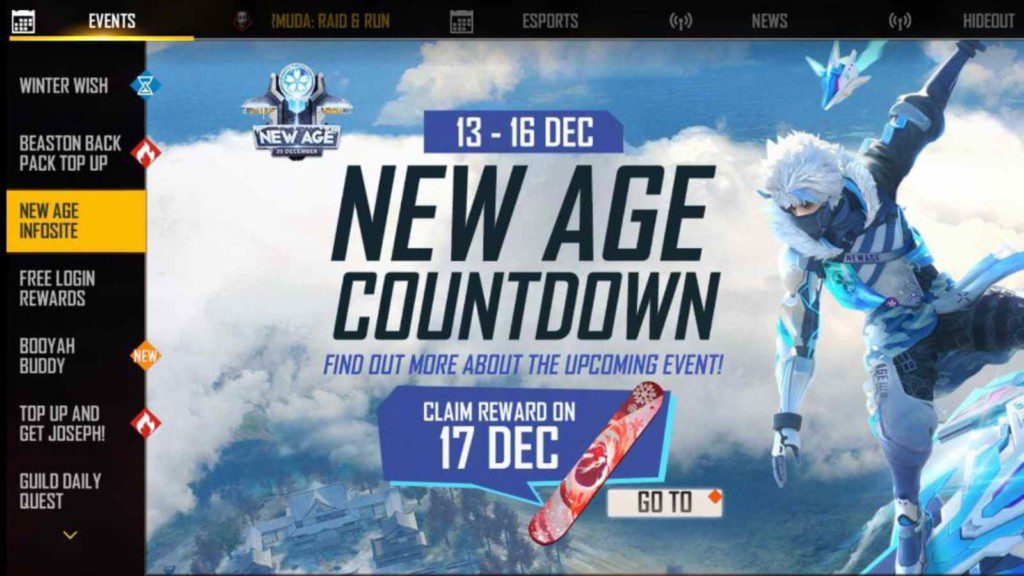 Cosmetics are a important part of the game and with every patch, new ones are released in the game. With the New Age patch coming to the game soon, many new costume bundles, weapon skins and accessories will release along with it.
Related: Free Fire New Age Event, Release Date, Rewards, New Mode And More
The New Age patch will release on 17th December, 2021 and will go on till 9th January, with the peak day being on 1st January, 2021. There is news of many new items being released into the game, with a new Yeti pet and also some skins for the machete, Pan and the Baseball bat.
The celebration for the event starts early with a free login item already being teased for 17th December, 2021. The countdown for the event has already begun with a new event appearing in the game.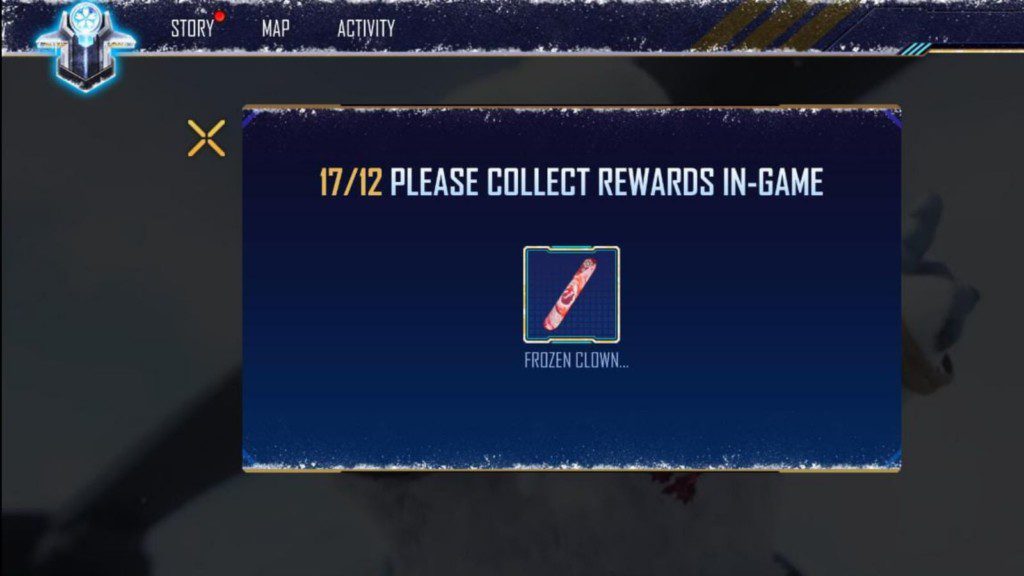 The reward for the login event is:
Login on 17th December: Frozen Clown Surfboard
This event is very simple to complete and players simply need to download the New Age patch and login to the game to redeem the free reward.
How to redeem the reward?
Step 1: Update the Free Fire app to the New Age patch.
Step 2: Login to the game and open the Calendar section on the right of the home screen.
Step 3: Open the "Events" tab and then click on the "New Age Infosite" tab on the left.
Step 4: Click on "Go To" and then redeem the rewards.
Follow our Instagram page for more updates on gaming and esports!
Also read: Free Fire Max redeem codes for 14th December, 2021: Get Arctic Ops bundle!