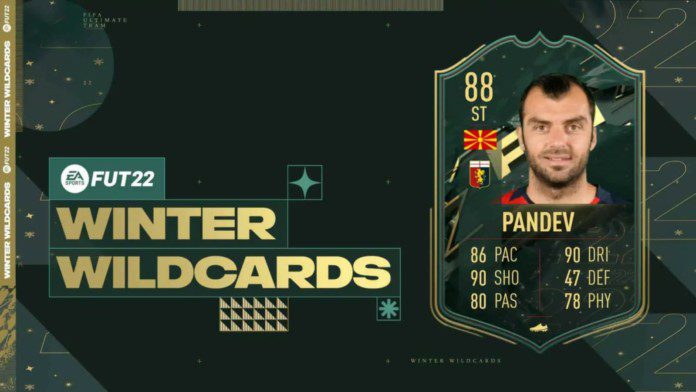 FIFA 22 is currently running the Winter Wildcards promo event and many new player items have been coming out. Here is how to get the Goran Pandev FIFA 22 Winter Wildcards player item which features great stats.
Winter Wildcards is the promo event that will run in the game throughout the month of December. This is the Christmas event that has replaced the FUTMAS and features some great cards in it. Players can obtain the Winter wildcards cards from the promo packs, but they have a very small chance of appearing. The SBC event that are released during promos are a guaranteed way of getting the player items!
Here are the tasks that the players need to finish in order to get the Goran Pandev FIFA 22 Winter Wildcards card.
Goran Pandev FIFA 22 Winter Wildcards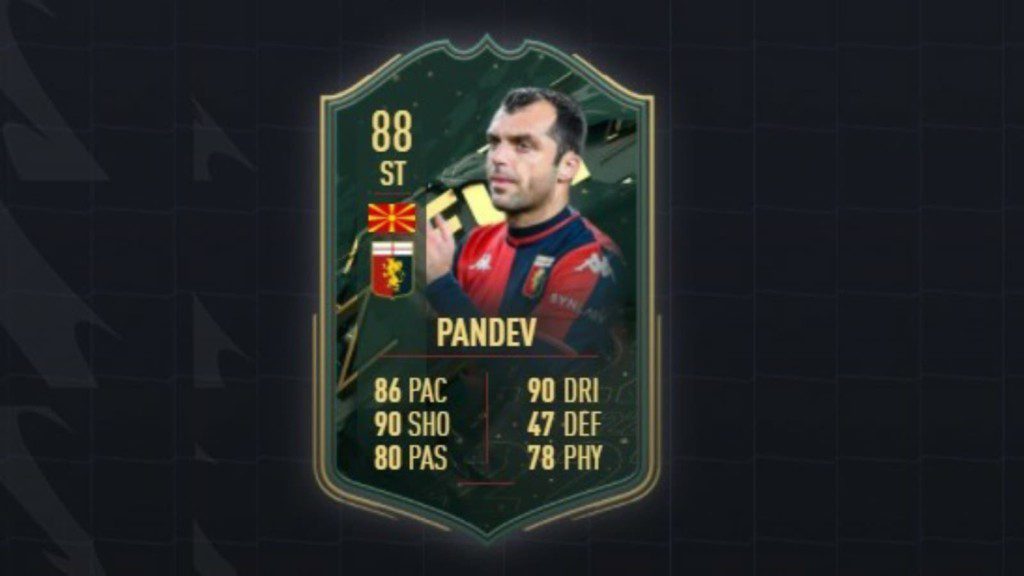 The Winter Wildcards FIFA 22 promo event features some great player cards that get permanent upgrades and improved stats. This Goran Pandev FIFA 22 card features an Overall rating of 88 with great stats in Dribbling and Shooting.
Related: How to get the Winter Wildcards Djibril Sow FIFA 22 card?
The complete stats for the card are as follows:
Pace: 86
Dribbling: 90
Shooting: 90
Defense: 47
Passing: 80
Physical: 78
This a great card for the players to get and is guaranteed by finishing the SBC. This is the latest one in the game and features a singe-task SBC for the players.
SBCs to complete
Players need to complete only one Squad Building Challenge in order to obatin the card and here is how:
Goran Pandev
Minimum 1 Players from Serie A TIM
Minimum 85 Squad rating
Minimum 55 Team Chemistry
11 players in the squad
This is one of the few cards that can be obtained by finishing only one SBC and the approximate cost of completing it is around 62000 FUT coins. The prices may fluctuate in the future and can also be bought down by using fodder.
This SBC is non-repeatable in nature and is easier to complete than other SBCs. This will be live in the game for around 1 more week so players must go and grab it now. The Winter Wildcards have been featuring some great cards at great prices and this is definitely one of them!
Follow our Instagram page for more updates on gaming and esports!
Also read: FIFA 22 Winter Wildcards full Team 1 revealed!