Celebrating an in-game achievement that the player had been trying to complete for years or months is quite a wholesome moment to watch but for one Twitch streamer who finally achieved to unlock a place in Old School RuneScape, the celebration turned out to be lethal as the streamer passed out on stream for a brief moment minutes after screaming with tears of joy.
The concerned streamer,  GingerBeardie was engrossed in defeating the last monster in the Inferno area of Old School RuneScape and was determined to claim the Infernal Cape. When he finally achieved it he shouted, "Yes! Let's fu**ing go, man! I'm fu**ing done with this fu**ing s**thole place, man! I swear to god, I'm f***ing done!.
The streamer was happy that he doesn't have to return to this place anymore but as soon as his celebration concluded, his head fell down. Initially, his chat got confused and thought maybe the streamer is resting himself but they were concerned when he was not waking up for a few minutes.
However, he got up later and confirmed he had indeed passed out and hurt his head in the keyboard. Viewers were also able to see the mark he got at his head. "My f***ing head, bro. I just head my keyboard, man." The streamer's teammate in the game was relieved to see him back and reminded him to claim the coveted item he had been working so hard for.
Read More: "Are you my supervisor": Pokimane hits back at her teammate who roasted her for an awful Overwatch 2 match
Fans advise the Twitch streamer to take care of his health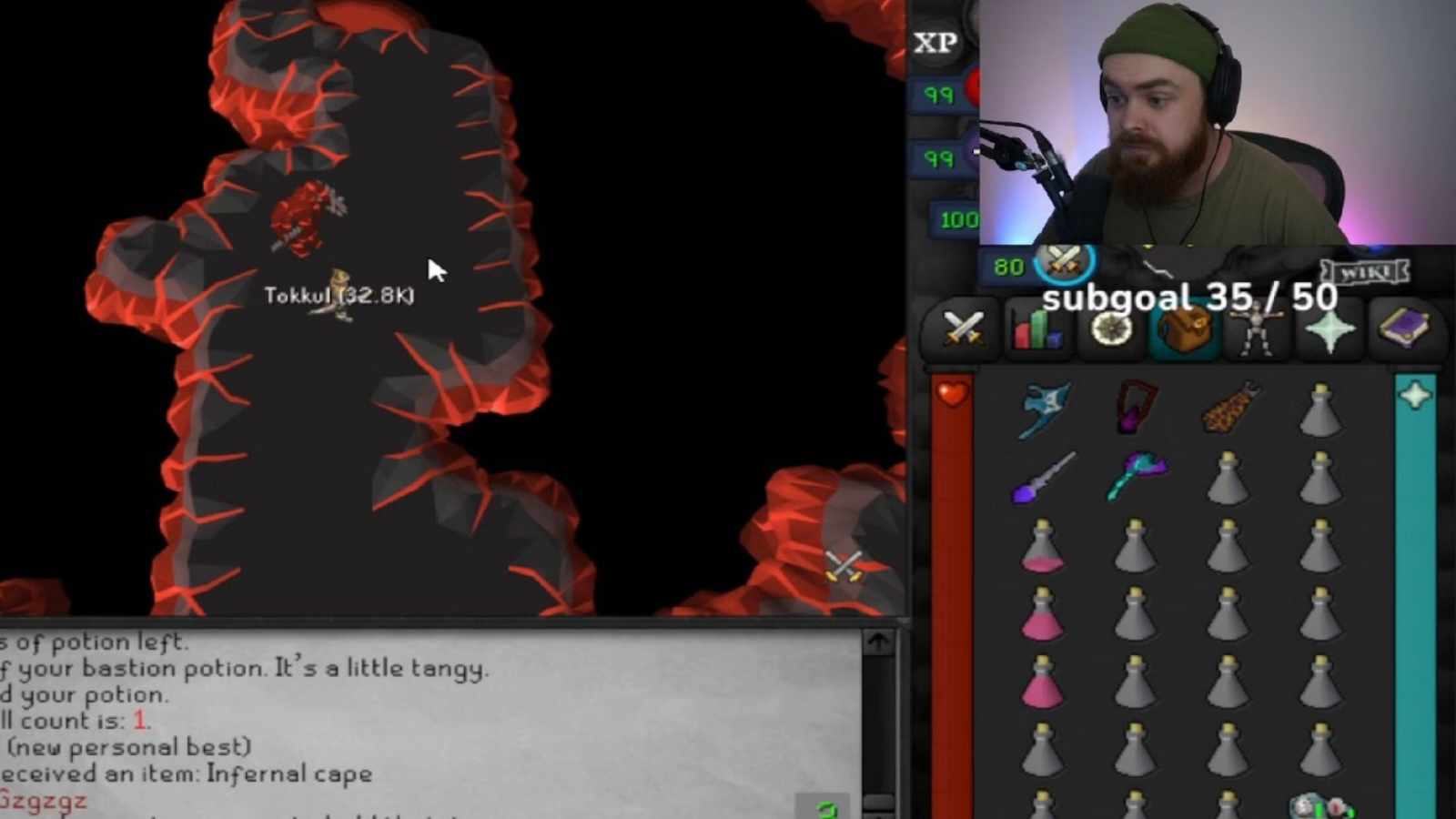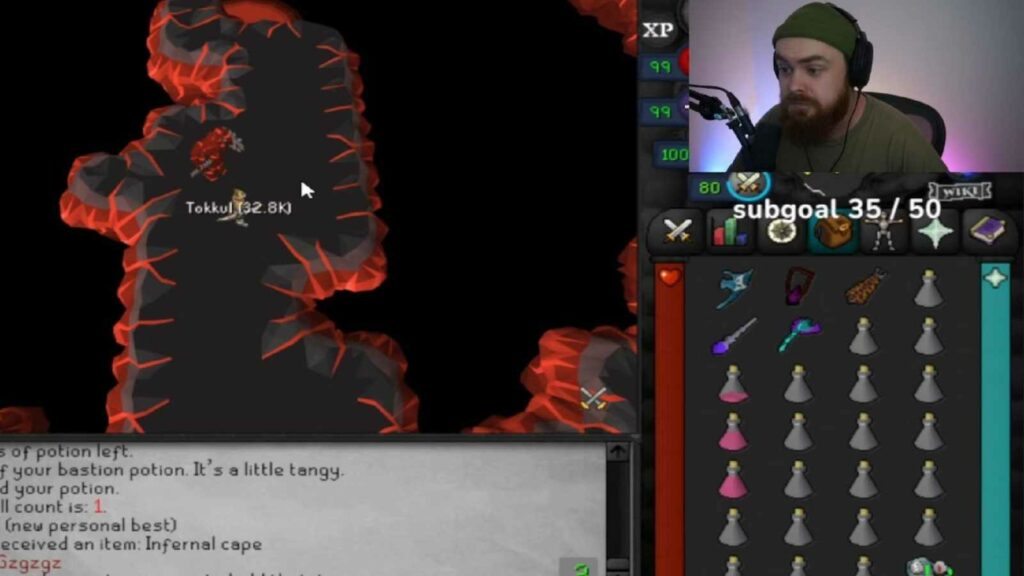 The streaming community might not be as toxic as it seems as GingerBeardie's fans looked quite concerned about his health. As the streamer discussed with his chat that he could not believe that he had passed out during the livestream. "Holy f**k, chat. What the f**k just happened, bro? What the f**k just happened, lads? Let me unpause the alerts", the streamer was surprised.
He went on to share the incident on his Twitter account joking that the Windows key symbol might have been marked in his forehead forever as he had smashed his directly at the keyboard. The partnered Twitch streamer has been in the community since 2013 but this is for the first time, that his viewers got to witness something like this.
Also Read: "I really don't care": Dr DisRespect reveals on getting banned from Call of Duty Warzone 2 for a week
The clip created a storm in the r/livestreamfails community as it got close to 5k upvotes. The community was discussing the health measures that every gamer should take rather than being completely engrossed to a video game and ruining their health.
The partnered Twitch streamer seems to be in good health right now but his fans hope that he takes better care of his health so that he can avoid such situations in near future.
Also Read:  "You were scared for your life": Adin Ross' swatter makes a shocking revelation on a discord call with the streamer