Valorant is a 5v5 hero-based strategy shooting game that was developed by Riot Games and was released in 2020. The game has since then grown to be one of the most popular eSports titles in the world and has created its own unique place in the gaming space.
Valorant was initially released with just four maps in the map pool. Since the fateful day, however, Riot has continued to add new content based around maps to the game either in the form of changes to particular play areas or with the introduction of entirely new ones altogether.
With the OG maps still in the pool for competitive play, here are the top 5 tips and tricks to ace your plays in one of the most vertical maps of the game – Split.
Related: Top 5 tips and tricks to ace Pearl map in Valorant
Top 5 Tips and Tricks for Split in Valorant
Play the long game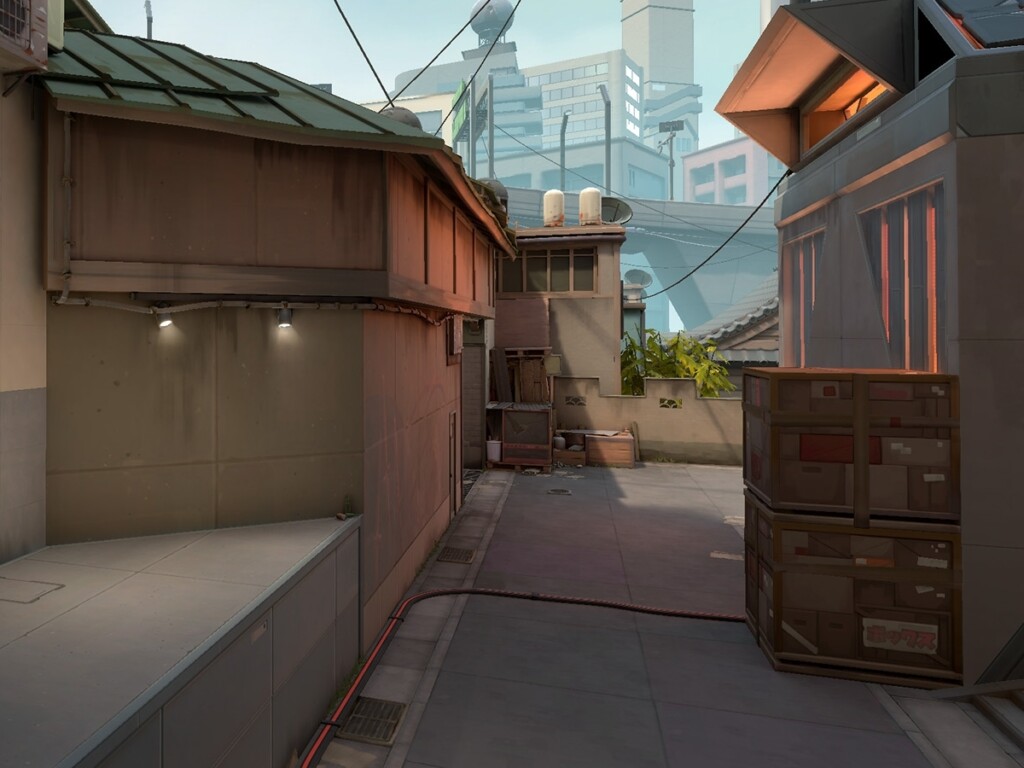 Split is a map where the defenders have a huge advantage when it comes to rotations. With numerous safe paths for the defenders to take when alerted of a rotation from the attackers, the advantage is surely in the defenders' hands.
However, as an attacker in Valorant, it should be an easy enough task for you and your team to make the defenders believe that you have rotated to the other site and then hit the lesser protected side when it's empty. This should give you relatively easier access to a site while pushing it.
Even as a defender, don't make rotations unless you or one of your teammates is absolutely sure that the site is being pushed. And as you leave the site, make sure you leave a trap to check for lurking enemies if you're playing as a sentinel.
Use the ropes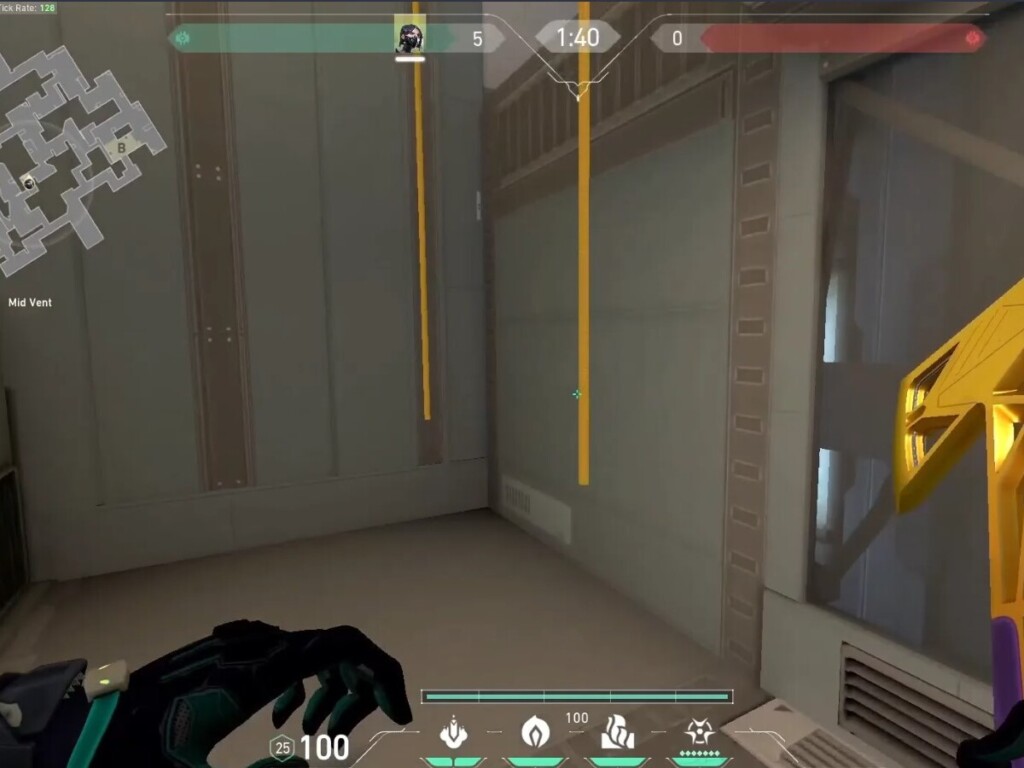 Valorant is a game that tries to pose different challenges on every map in the game. There are moving doors, breakable objects, and tons of other things to work around with.
Split, with all its verticality, has ropes to go with it, there are a total of 3 sets of ropes placed in three different locations – one on B site which leads to B Tower, one in Mid Ramps, and one in A Sewers. All these three ropes are positions of strategy, which, if used correctly, can be your greatest friend but at the same time, also be your greatest enemy.
While you are on ropes, you need to be cautious of your surroundings at all times as you cannot move around horizontally but only vertically, making you an easy target for any enemies in the vicinity. However, they are also great camping spots for unsuspecting enemies moving your way.
Make use of Flashes
As mentioned before, Split is a very defender-friendly map, making entry into sites very difficult considering there are very few entry points that can get overcrowded pretty soon and become places of mass destruction very easily given the amount of splash damage abilities in Valorant.
With these constricted entries, it is of utmost importance that you make full and proper use of flashes to gain entry into the site or to sneak past the enemy's sight to catch them while their backs are turned.
The use of flash agents in times like these will be the greatest advantage you and your team can have at a time like this. The use of agents like Breach can also come in handy. Considering how linear the map is, Breach's fault lines will be the perfect entry ability.
Take advantage of Rafters and Screens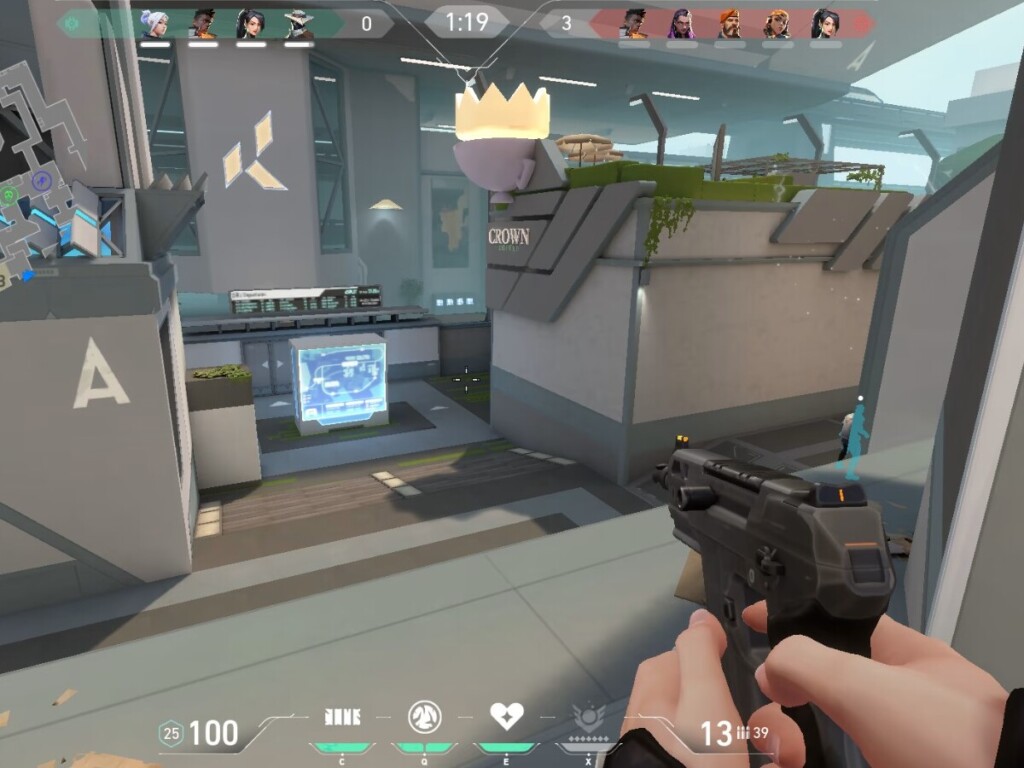 Rafters and Screens on any map in Valorant are areas that are heavily under-utilized. Rafters are usually angles that go under-checked when people are entering the site. And considering Split is a map that has rafters on both maps, players should make the most out of the angles that they are given and play the unexpected ones more often than the expected ones.
Similarly, Screens are areas that can be used to look over the entries of sites. If you're a good shot, it should be easy to use a Vandal and take out enemies from a distance. Or if you have the economy for it, you could buy an Operator and take the spot to defend the entry better.
Either way, both these areas are places that you and your team should be using more and more. And in case you can't, there are abilities that you could place in those positions to keep an eye out for intrusive passersby.
Use agents that can cut off areas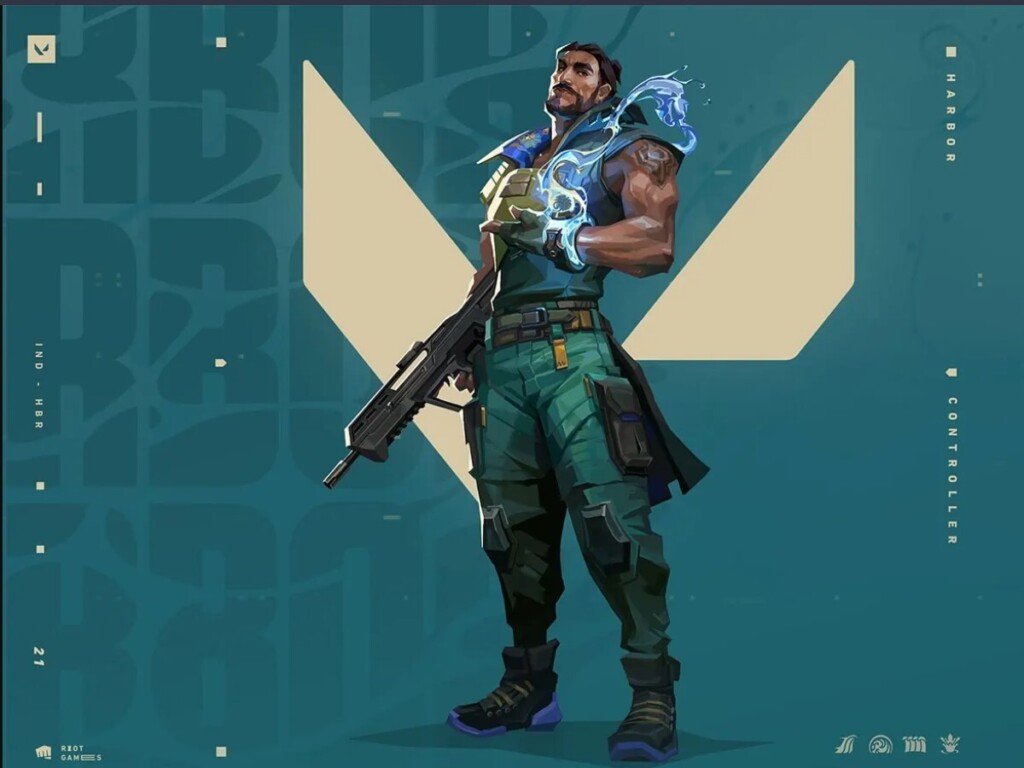 Split is a map that has a number of close-cut alleys and thin pathways that can easily be blocked by using the right agents at the right times. Agents like Sage, Viper, and Harbor should be on your list of picks for the map of Split.
These agents can be used by players to successfully cut off portions of specific sites or block off entrances to sites and/or areas that the enemies might be able to use to their advantage. For example, Viper's Toxic Wall can be used to split entire sites into two in a way to make it advantageous for your own team.
Similarly, Sage's Barrier Orb could be set up at mid to block off the attackers from entering B tower or Mid ramps. Or one could use Harbor's High Tide to make a splashing entry into site and confuse your enemies.
Conclusion
These were the top 5 tips and tricks for the map of Split in the game of Valorant for you to make sure you win as many matches as possible. Taking into consideration that Split has just recently re-entered the map pool, practicing these changes should be a priority for you and your squad to make sure you convert your matches into wins!
In case you missed it: