Pitting for fresher tyres can be the deciding factor in any Formula One race, especially when done with the perfect execution of a well-crafted strategy. It not only removes worn-out tyres but also provides the driver with shiny new running boots, allowing for better impact on the track. However, have you ever wondered how many times a driver can pit during a race? Read on to find out.
In addition to tyre changes, cars may also pit for other reasons such as adjusting the brake balance, changing a damaged nose or front wing, or even swapping the driver's steering wheel. Back in the day, Formula 1 pitstops were also used to refuel the car, but with the current regulations, cars now start the race with a full tank of fuel and must manage it throughout the race without any refuelling stops.
To ensure optimal performance, teams often plan their pitstop strategies ahead of the F1 race. This includes determining the best time to pit, how many times, and which tyres to use. This information is communicated to the driver through the team radio, allowing them to decide when to enter the pit.
Discover: The top 10 wet weather drivers in F1
Why do drivers pit during an F1 race?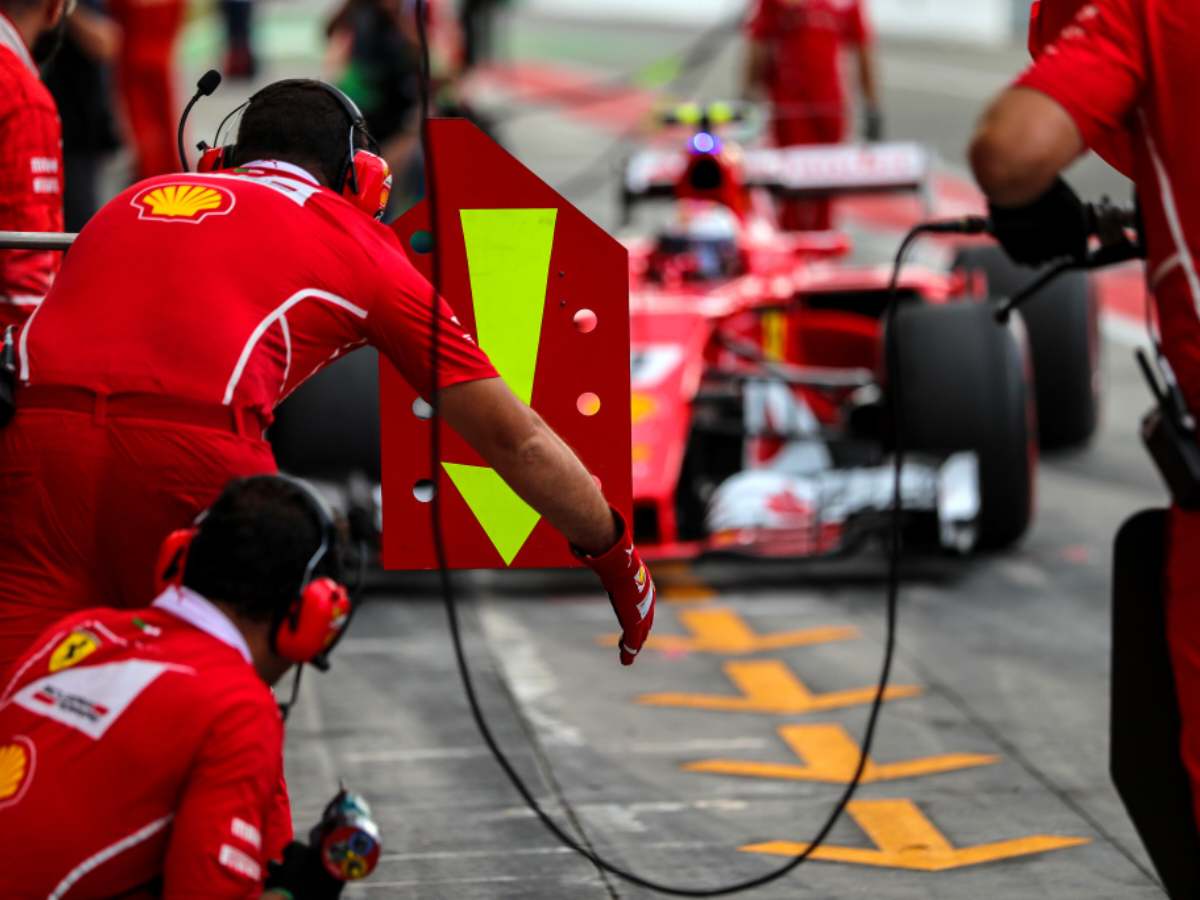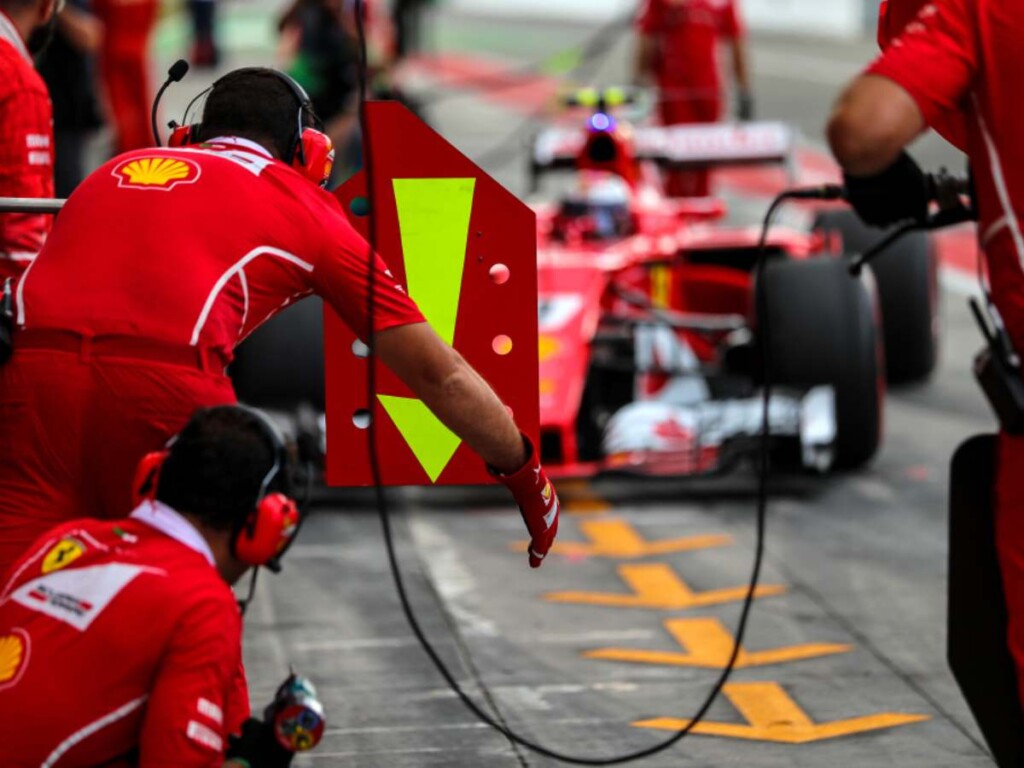 Alongside the above reasons for a driver to pit during a race, there is another crucial reason to consider. The rules and regulations of F1 mandate that drivers must pit at least once during a race to swap their tyres and use at least two different tyre compounds. This regulation was implemented after refueling was banned in F1 to prevent drivers from continuously using the same set of tyres throughout the race, or allowing them to opt for faster, softer compounds each time they pit.
How many times can a driver pit during an F1 race?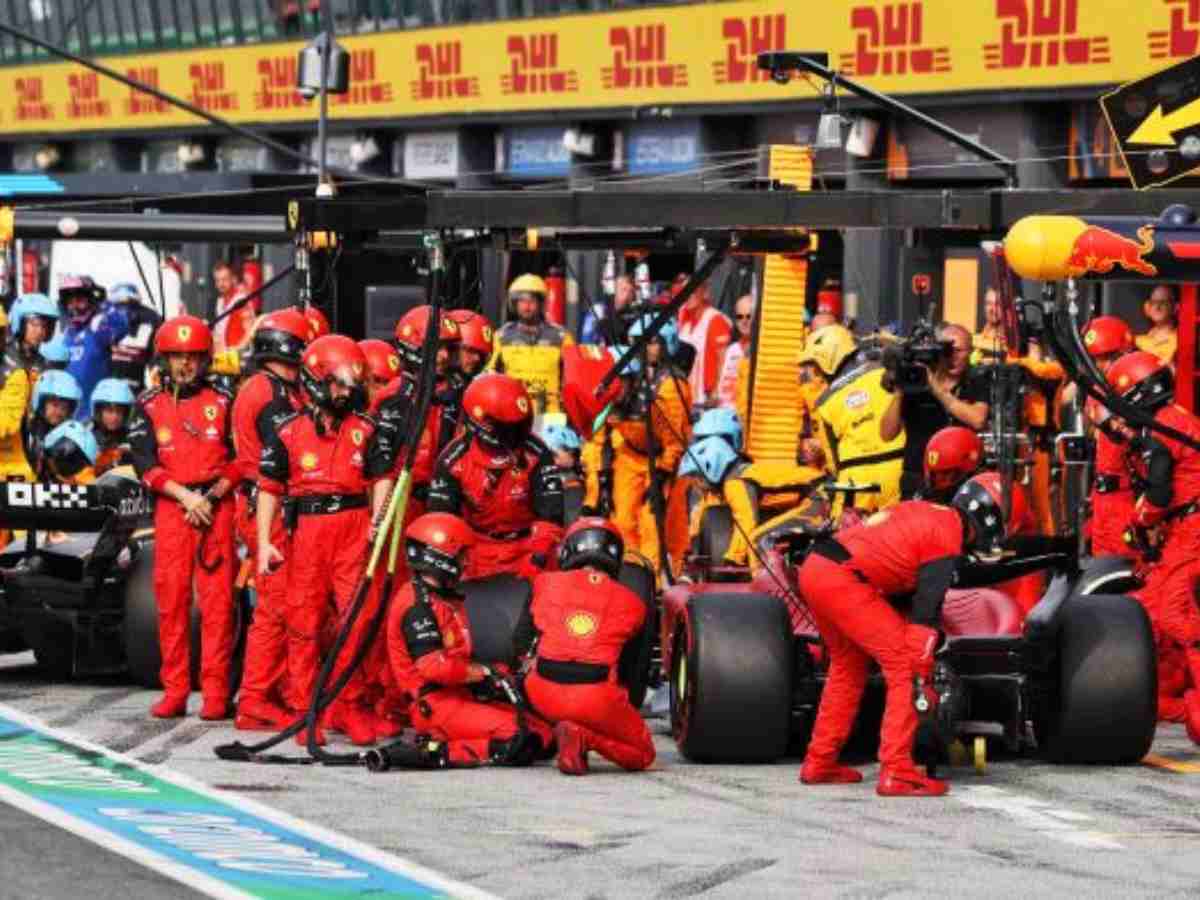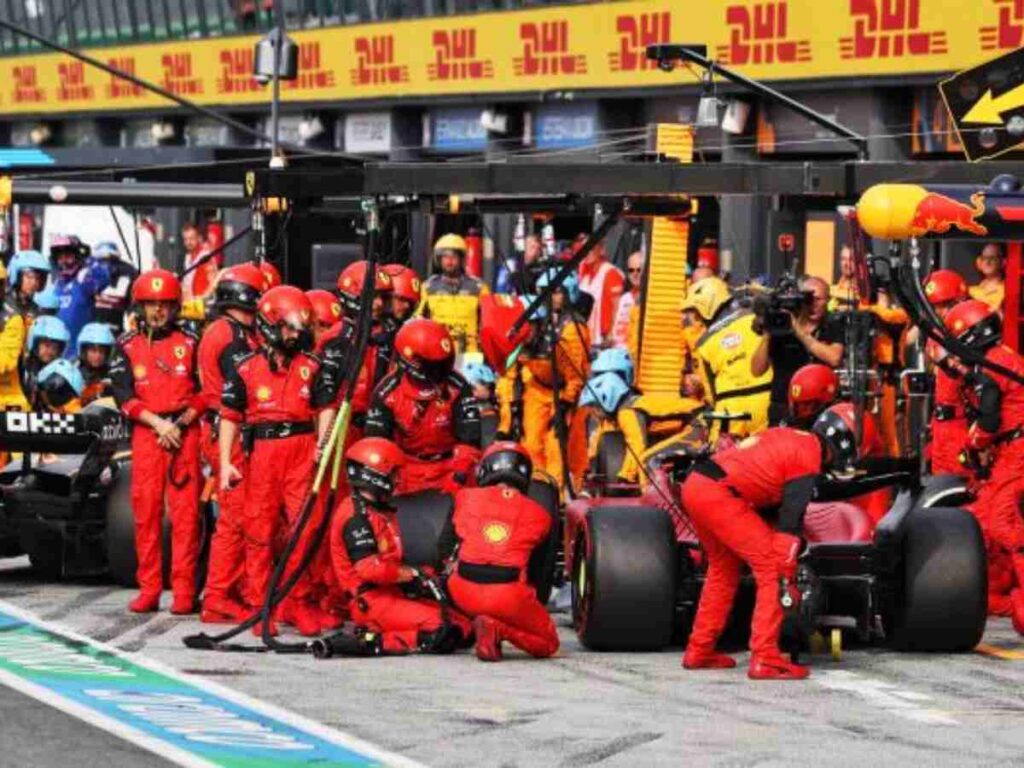 There's technically no limit to the number of pitstops a driver can make during a race. However, the teams are always working to minimize the number of pitstops as each stop can cost them over 20 seconds on average. While a pitstop can give the driver fresher and faster tires, they also fall behind by a minimum of 20 seconds and must work hard to recover lost time.  The decision to make a pitstop is often influenced by factors such as the track temperature, weather, surface conditions, the car's behavior on its tires, and the competition from their rivals. Teams have to carefully analyze these factors and decide when the best time is to make a pit stop.
Can a driver go an entire F1 race without pitting?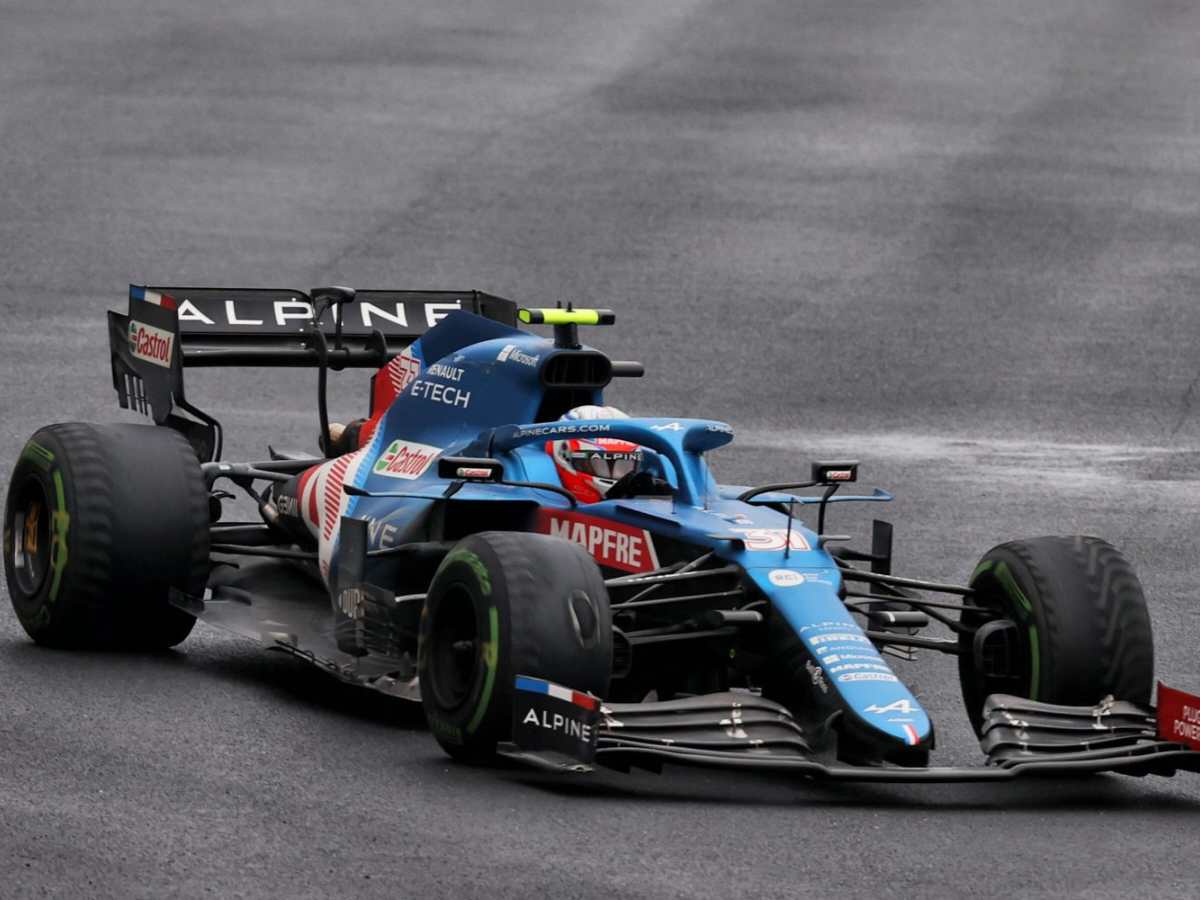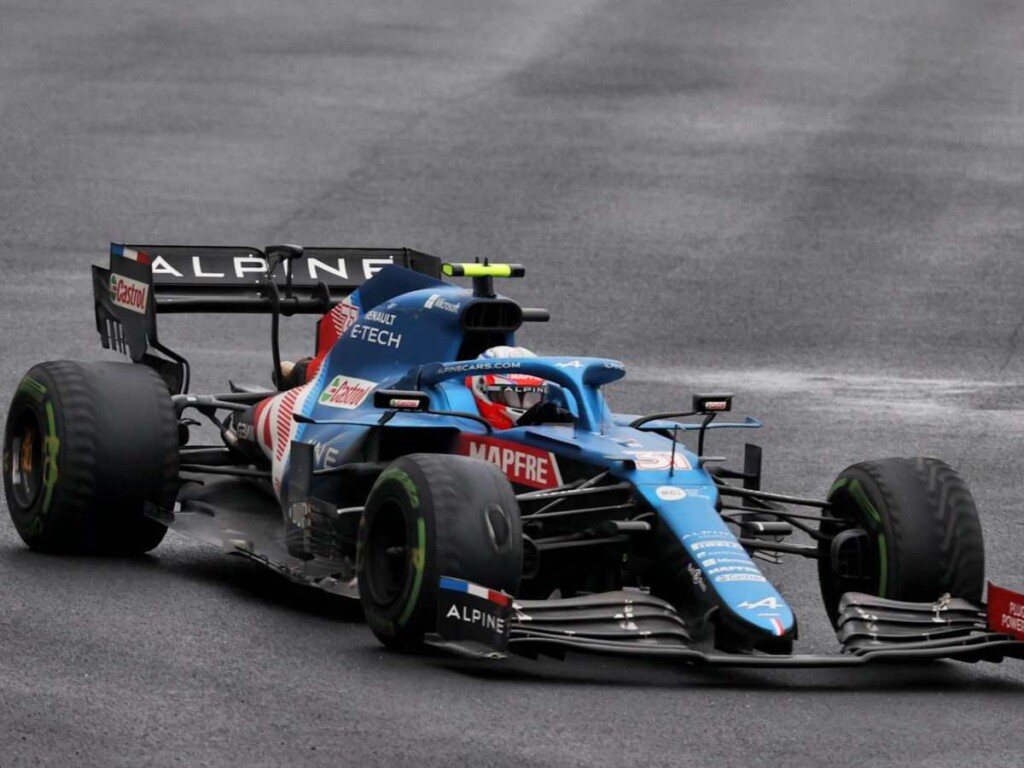 Although it is rare, there have been a few exceptional cases where a driver managed to complete a race without making a pit stop. One such recent example was during the Turkish Grand Prix in 2020, where Alpine's Esteban Ocon ran the entire race without pitting. However, this was due to exceptional weather conditions. As it was a completely wet race, all the drivers used wet weather tyres, and Ocon managed to finish in tenth place on intermediate tyres, earning a single point. The last time this occurred was during the 1997 Monaco Grand Prix, which was rained out. While the current tyre regulations were not in place, drivers still had to come in for refueling. Mika Salo finished the race without making a pit stop due to slower driving and one lap less than planned.
Other historical instances include the Dutch Grand Prix of 1961, where no driver pitted, and the controversial 2021 Belgian Grand Prix, which only ran for three official laps behind a safety car. During the 2016 Brazilian Grand Prix, although not all drivers made a pit stop, tyres were changed during a red flag. Even in 2005, when it was mandatory to finish the race on the same tyres, drivers still had to make stops to refuel.
Driver with most pitstops during an F1 race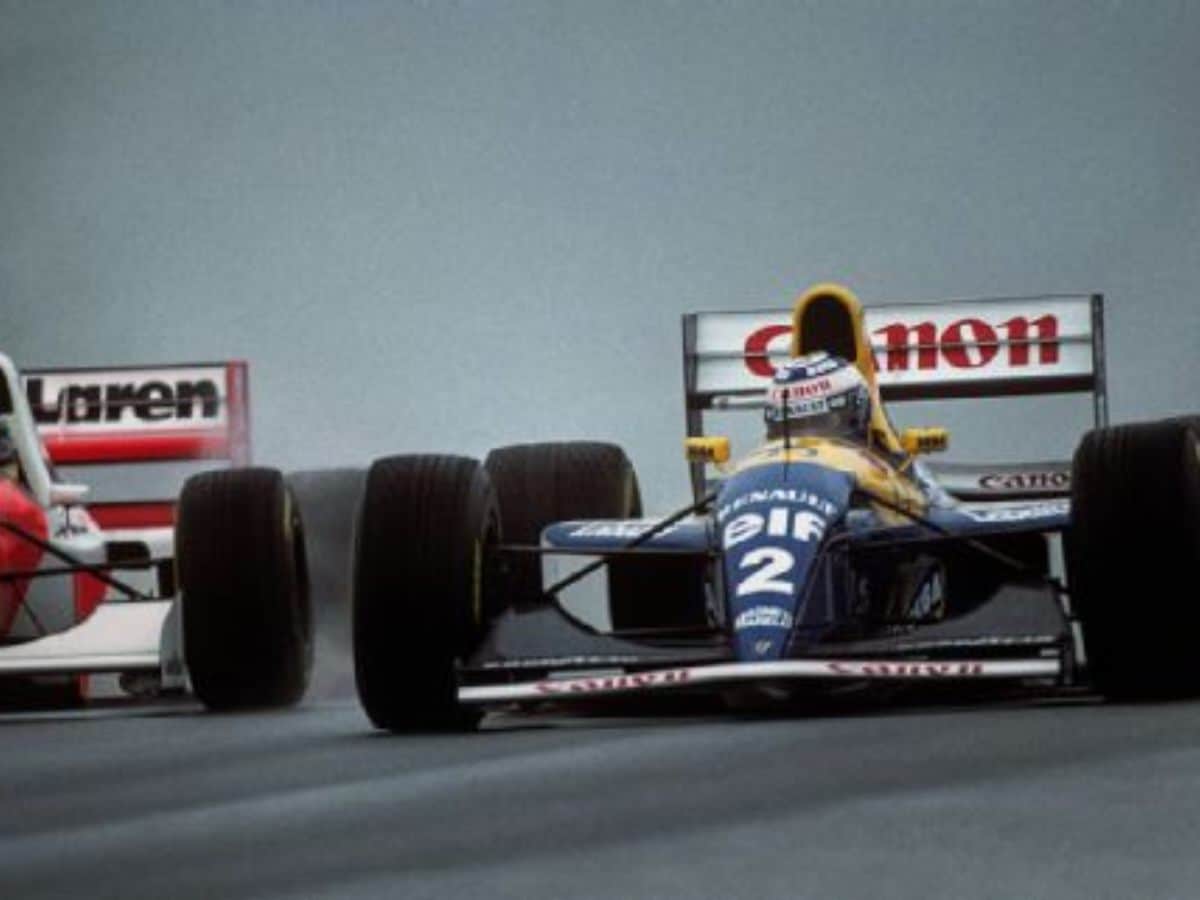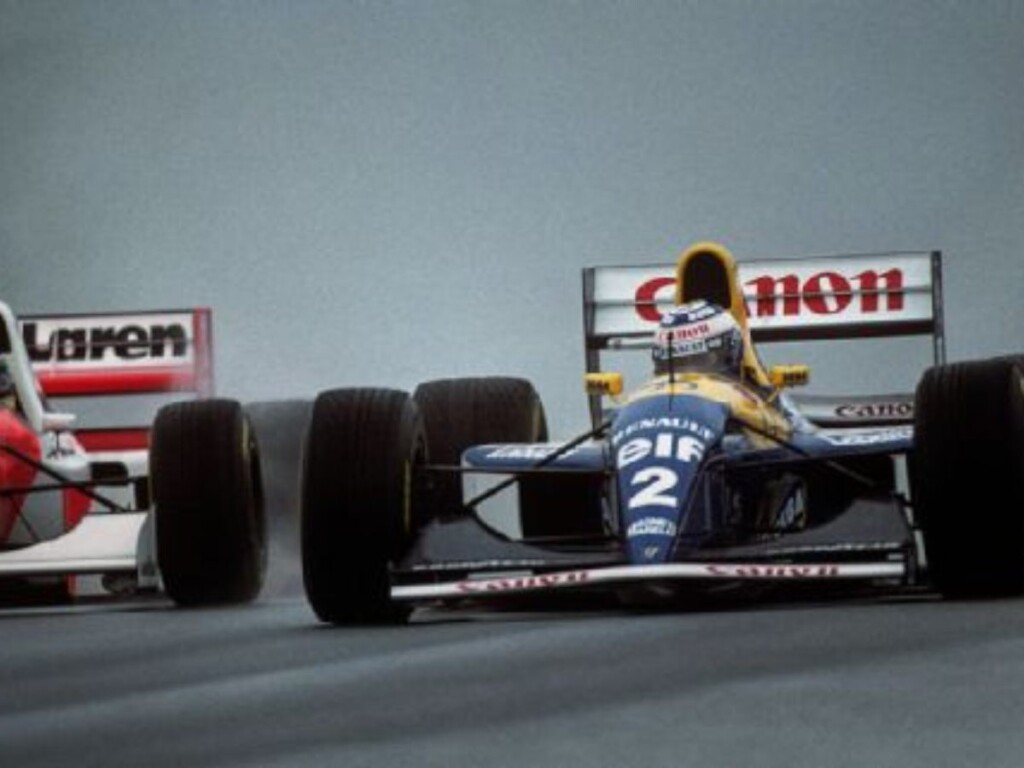 Alain Prost, one of the greatest drivers in Formula One history, holds the record for the most pit stops by a driver in a single race. During the 1993 European Grand Prix at Donington Park, Prost made seven pit stops due to wrong tyre choices and stalling in the pits. These pit stops proved to be a significant hindrance to his race, resulting in his finishing on the last step of the podium.
The 1993 European Grand Prix was marked by Ayrton Senna's impressive victory in changing wet-dry conditions. Senna started from third but quickly passed his rivals, taking the lead from Prost on the second lap. As the track conditions changed rapidly from wet to dry, drivers had to make several pit stops to change their tyres.
However, Prost made a series of unfortunate mistakes, ultimately leading to him making seven pit stops during the race. These mistakes included wrong tyre choices and stalling in the pits, which cost him a lap and second place. In contrast, Senna won the race with a dominant performance, lapping the entire field except for Damon Hill, who finished second over a minute behind.

Which is F1 Race with the most pitstops ever?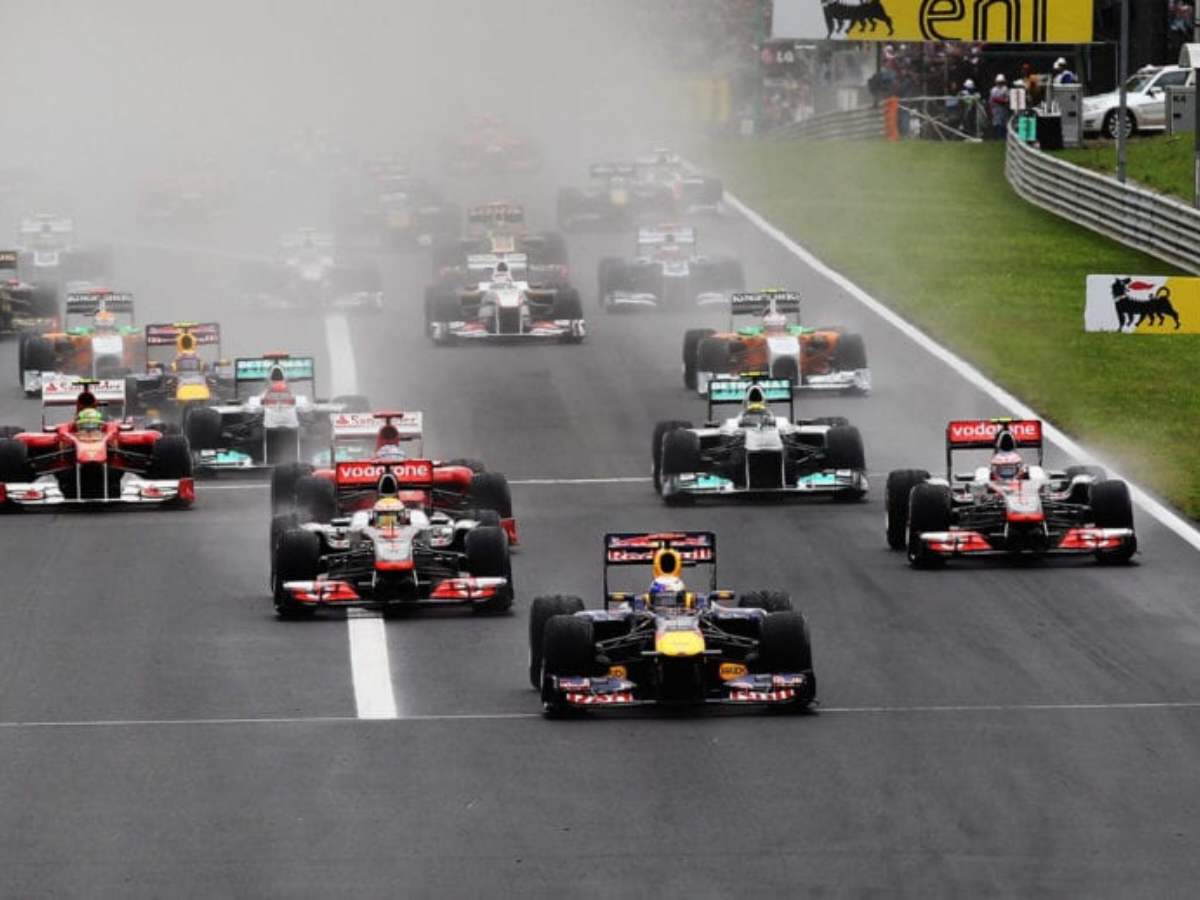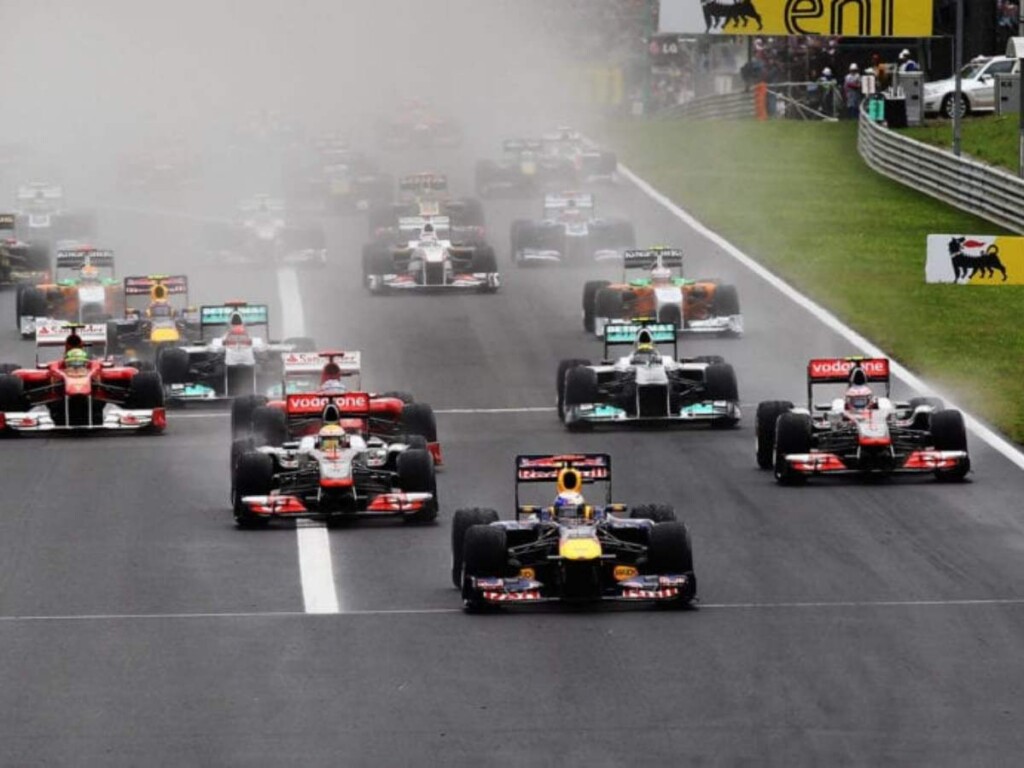 The record for the race with the most pit stops in history goes to the Hungarian Grand Prix of 2011, which was a staggering 88 pitstops. The 2011 Hungarian Grand Prix was a race that saw many pits stops due to the rapidly changing weather conditions. The race began on a wet track, and most drivers opted for intermediate tires.
However, as the track began to dry, drivers had to make multiple pit stops to switch to slick tires. The ever-changing conditions made it challenging for teams to predict the best tire strategy, resulting in many pit stops. During this race, the record for the most pit stops in a single race was set at 88 stops. One driver, Lewis Hamilton, had to make two pit stops to change from intermediates to slicks and then back to intermediates due to a late-race rain shower. 
Fastest and slowest pitstop ever in F1 history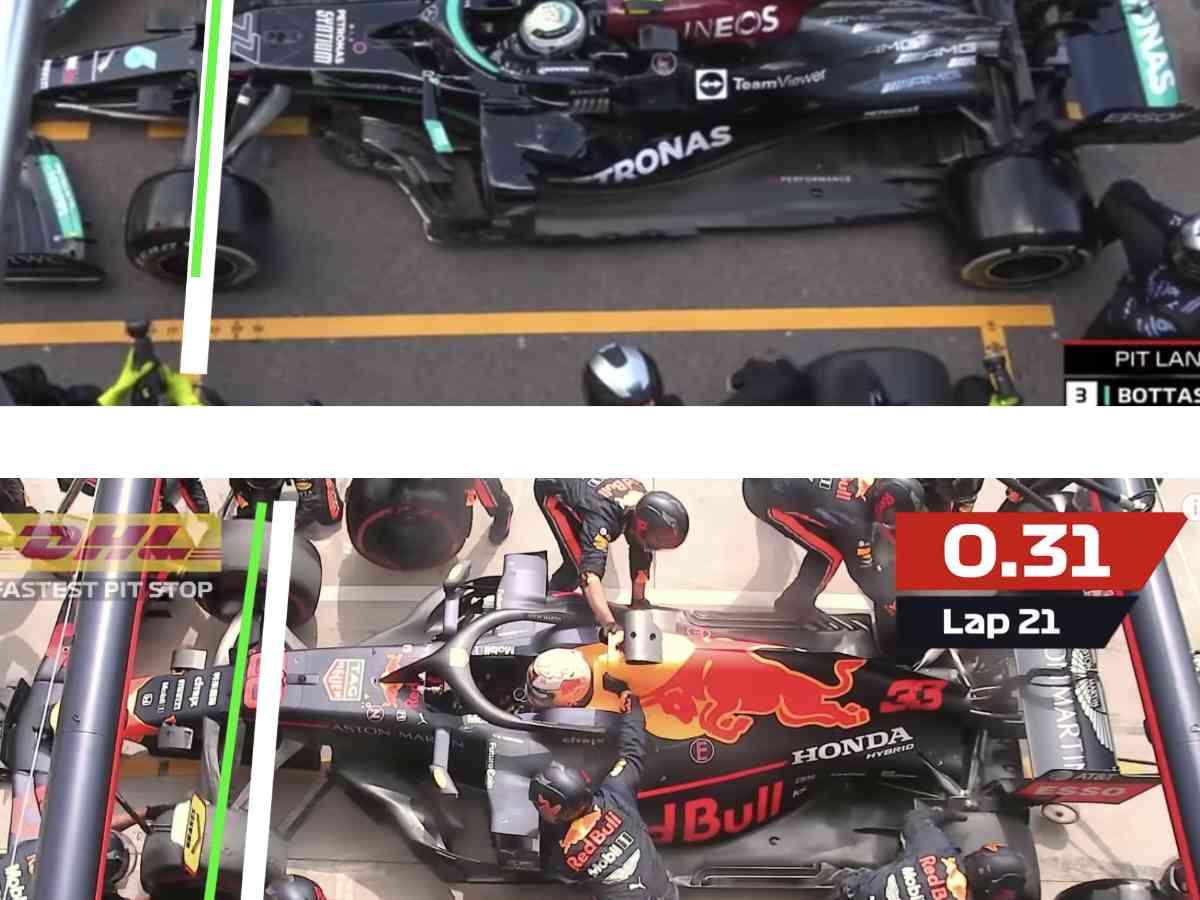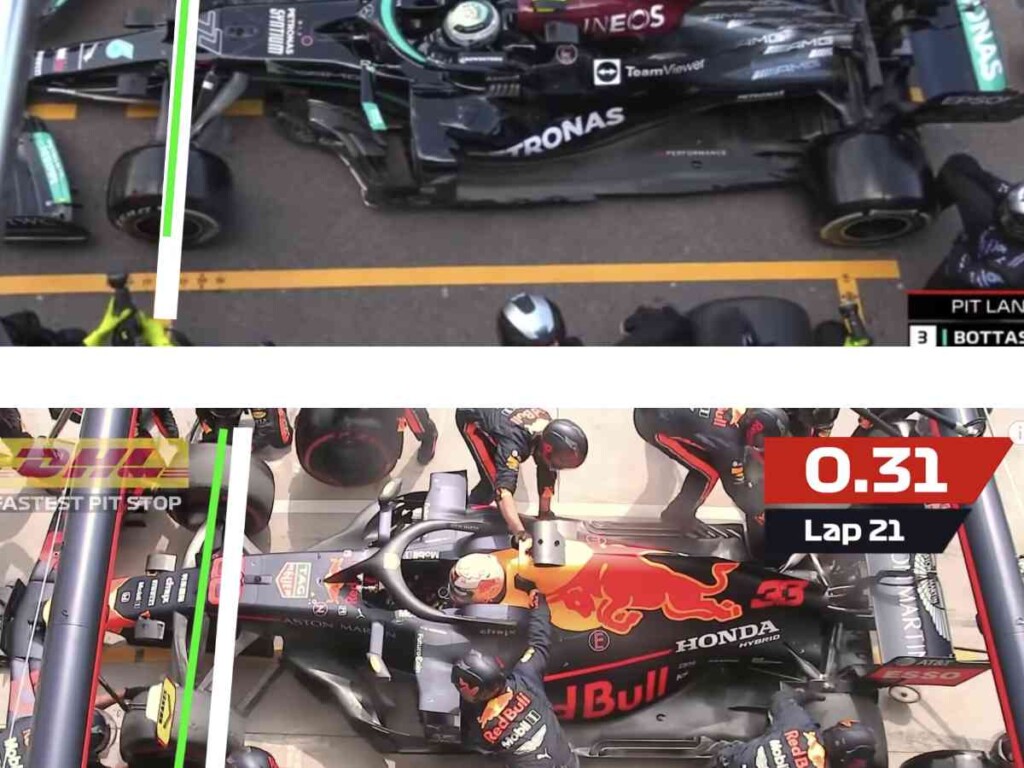 During the 2021 Monaco Grand Prix, the then Mercedes driver Valtteri Bottas was asked to make a pit stop on lap 30. While the pit crew successfully changed three of his tires, they had trouble with the right front tire. They tried their best, but the tire wouldn't come off. Unfortunately, Bottas had to retire from the race, and his pit stop was the longest in history at 43 hours and 15 minutes. Later, a stuck wheel nut caused the problem, which could only be fixed after the race.
Red Bull has been the master of the fastest pitstops in Formula One, and they own the record for the fastest pitstop in history as well. With just 1.82 seconds, they hold the record. They got this record at the 2019 Brazilian Grand Prix when Max Verstappen came in for a change of tyres in lap 21 and broke a record they held for 1.99 seconds and went on to win the race as well.  While there is no rule on how many pitstops one can make during a race, there is a rule that one should definitely make at least one. But there have been some cases where a race or a driver has gone without recording a pitstop. 
In case you missed it: