There are currently many manufacturers (and teams) interested in getting into Formula 1, in various capacities. Audi will come into the sport in 2026, with Sauber becoming their works team. Apart from that, there's also Porsche (whose 'deal' with Red Bull faltered), Ford (reportedly), Panthera Team Asia, and even Hong Kong billionaire Calvin Lo is interested in entering a team. But the most 'public 'interest' has been shown by Andretti – who have now partnered up with General Motors.
Their prospective bid hasn't been particularly well-received in the paddock, though. The vast majority of the teams are reported (by The Race) to be against their entry – the only exception apparently being Alpine. The reasoning for Alpine supporting them is that until the team are capable of making their own engine (with GM-Cadillac), it is rumored that they will use Renault engines. However, unlike the teams, the FIA's response, particularly that of President Mohammed Ben Sulayem has been positive.
While other parties may also be interested in entering Formula 1, till now, the only team that has been publicly mentioned by Ben Sulayem are Andretti. Speaking to Motorsport.com at the Rallye Monte Carlo, Ben Sulayem also confirmed that they are the only ones who have responded to his call about 'expressions of interest': "To us directly, it's Andretti."
Read More: "Surprising that there has been some adverse reaction," FIA President Mohammed Ben Sulayem defends Andretti-Cadillac's interest in joining F1
FIA President: 'Don't see how to say 'no' to a big manufacturer'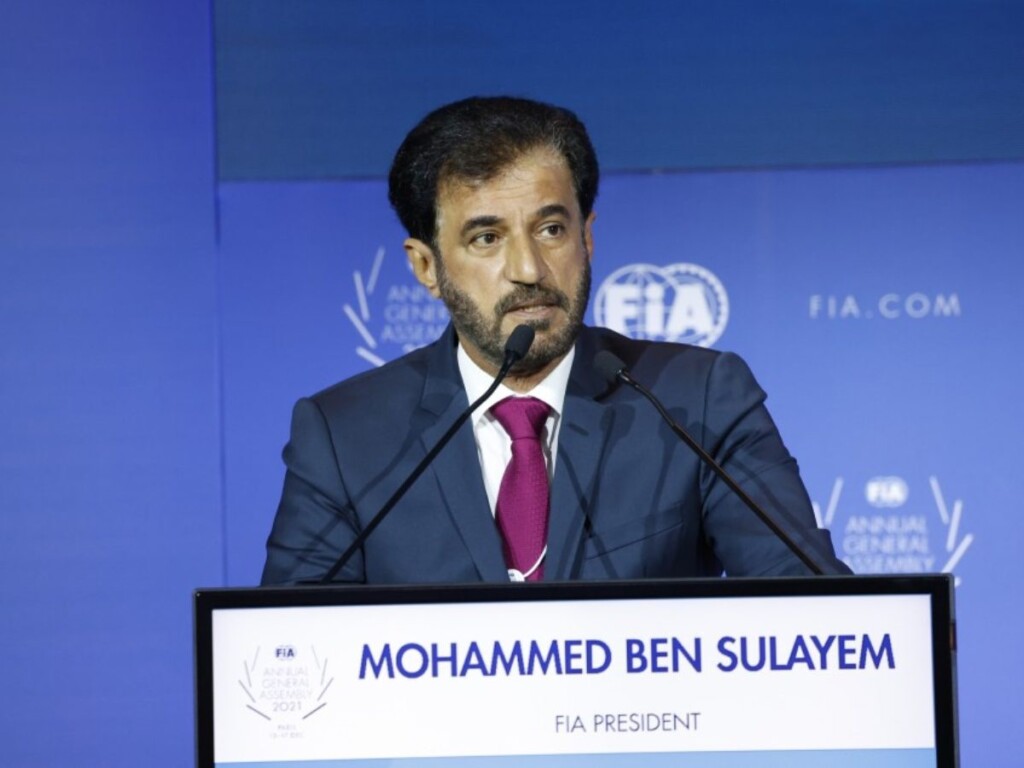 Formula 1's popularity continues to boom in the United States. This rise in popularity has been attributed to the Netflix docuseries 'Drive to Survive', whose fifth season will release on February 24. It will also have a sixth season – just a testament to its popularity, and how important a marketing tool it is for F1. With its help, F1 has finally 'cracked' the US market. In fact, there'll be three races held there in 2023.
A real American team, like Andretti, and a big manufacturer like General Motors would do a lot for the sport's popularity there. Mohammed Ben Sulayem doesn't see how this partnership should be blocked from entering F1. The Emirati said: "How can we say no to a big manufacturer? We talk about the United States, we have three races there, it's very healthy. But I am elected not to make money, I'm elected to sustain motorsport, clearly."
Plus, one of the criticisms of Andretti's bid, particularly by Toto Wolff, was that they didn't bring as much to the sport as an OEM could. Now, they've teamed up with one – so that criticism is no longer valid. But apparently, one of the concerns for the teams remains that the $200M entry fee that Andretti will pay won't be enough to compensate for the revenue dilution. It'll be interesting to see how this develops, and if Andretti will finally get what they've been seeking for years.
In case you missed it: