Andretti have been attempting to gain entry into the pinnacle of motorsport, Formula 1, for quite a while now. They tried to take over Sauber (who will soon become Audi), as well as Haas, but neither deal worked out. So they've been seeking to enter as an 11th team instead. This hasn't been going particularly well either, and they are rather short of supporters for their F1 bid. It must be said, Andretti are a very large brand and their entry will do a lot to increase the sport's popularity in the US.
But now with the backing of General Motors and Cadillac, there's even more reason to accept their entry. Formula 1 has been trying to gain a stronger foothold in the US for quite some time, and 2023 (and possibly beyond) will feature three US races. FIA President Mohammed Ben Sulayem has expressed his support, but the teams remain unconvinced. According to Reuters, a senior team figure told them that a 'strong majority' of the teams were against expanding the grid.
The same figure also suggested that the $200M entry free is not enough to cover the revenue dilution. Michael Andretti, the owner of Andretti Autosport, has hit back. In an interview with Forbes' Bruce Martin, he said: "It's all about money. First, they think they are going to get diluted one-tenth of their prize money, but they also get very greedy thinking we will take all the American sponsors as well. It's all about greed and looking at themselves and not looking at what is best for the overall growth of the series."
When asked if he is surprised about the constant 'goal-post moving' reaction (and opposition) to Andretti's F1 bid, the 60-year-old said: "I'm not surprised. In Formula One, the owners look out for themselves; not what is best for the series. That is the difference between President Mohammad's [positive] position and the team owner's position. President Mohammad is looking out for the future of the sport."
You might also like: "Surprising that there has been some adverse reaction," FIA President Mohammed Ben Sulayem defends Andretti-Cadillac's interest in joining F1
Michael Andretti rubbishes claims of GM involvement being 'badging exercise'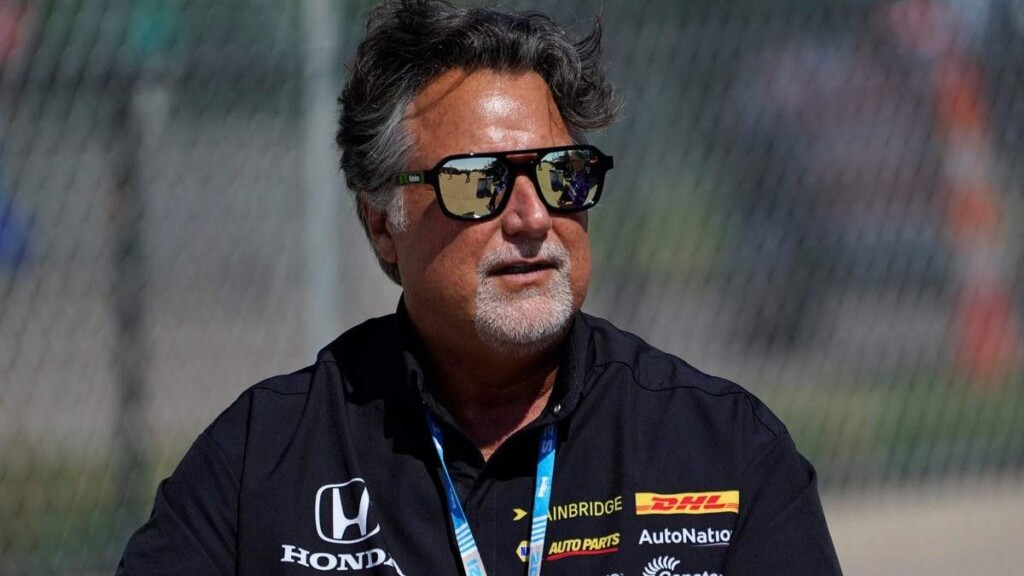 The same team figure who told Reuters that a 'strong majority' of teams were against expanding the grid and that the $200M entry free to compensate other teams was 'too low' also said that the involvement of General Motors (Cadillac) in Andretti's F1 bid was more of a 'badging exercise'. However, clearly, Michael Andretti does not agree with this assessment, and asserts that Cadillac will be 'very much involved'.
Andretti said: "It's a rumor – it's not true – Cadillac will be very much involved in the manufacturing of the car. If we get in, in 2025, there won't be a new engine yet, so we would have to go with a formula that is used now, but in 2026 there are various things we can do with another engine manufacturer. It would not be a badged engine, because there would be intellectual property from Cadillac in that engine, so that is not a badged engine."
Andretti also cited Zak Brown and Alpine as 'two very good allies' in their hopes to enter Formula 1, further adding that Brown is a 'great friend'. The McLaren CEO has made his support clear earlier as well. The Alpine (Renault) support comes from elsewhere. According to BBC's Andrew Benson, 'insiders' pointed out that initially, GM will just put the Cadillac name on an engine manufactured by Renault. While Michael Andretti has denied that the Cadillac involvement is a 'badging exercise', it's possible that Renault will be the 'formula that is used now' for 2025.
In case you missed it: