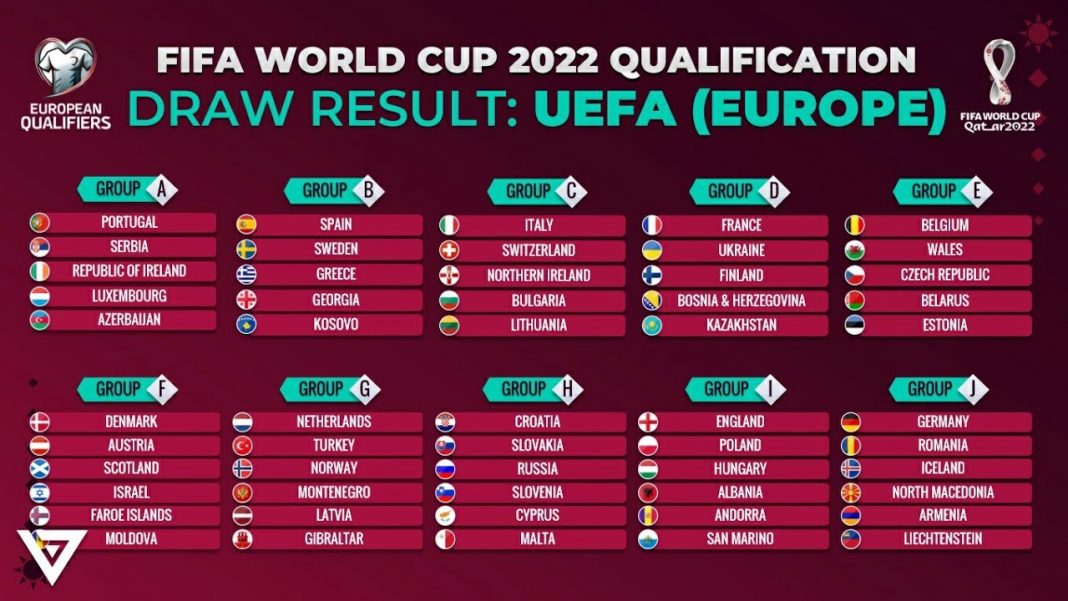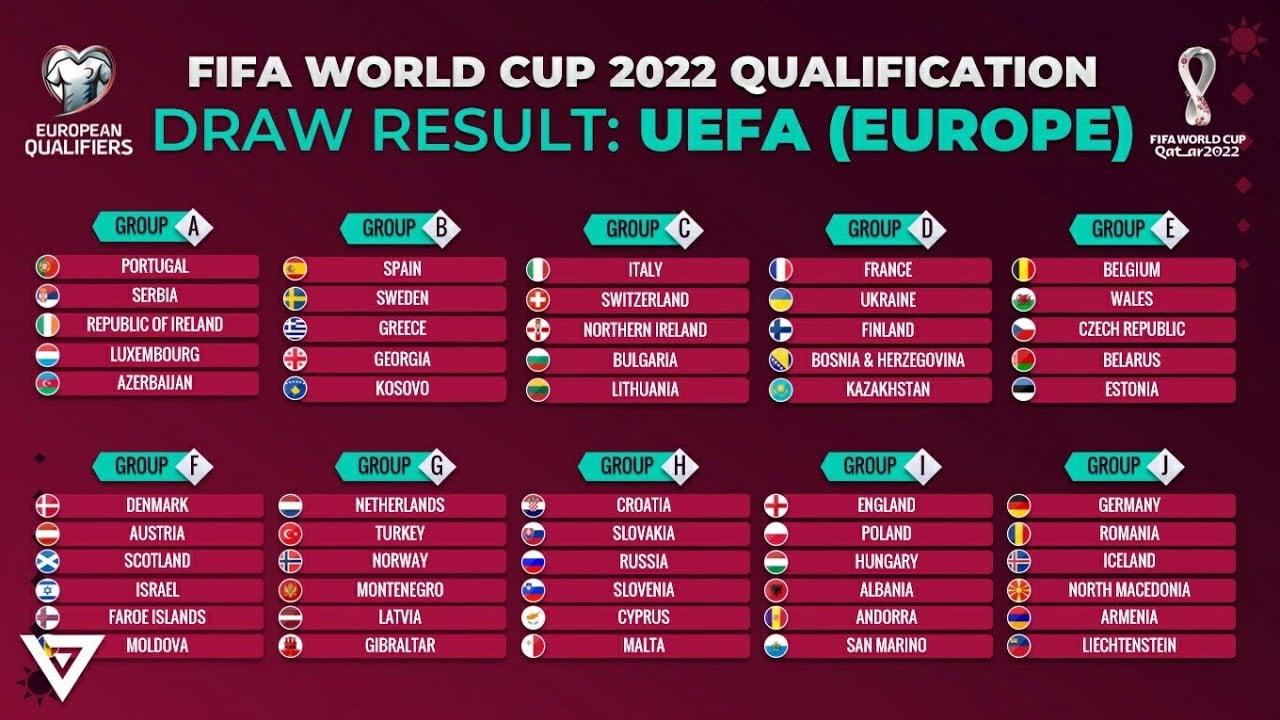 The road to Qatar 2022 World Cup begins today for the European teams as 55 European teams look to vie for a place in the marquee event to be held next year. Out of these 55 teams only 13 European teams will make the cut to the World Cup finals.
The group stage will see the 55 European teams divided in 10 groups of five or six teams each. Belgium, France, Italy, Spain – the four teams who reached the 2021 UEFA Nations League finals – are in the smaller five-team groups. The draws for the group stages was made in Zurich in December 2020.
Group Divisions for the World Cup European Qualifiers
Group A: Portugal, Serbia, Ireland, Luxembourg, Azerbaijan
Group B: Spain, Sweden, Greece, Georgia, Kosovo
Group C: Italy, Switzerland, Northern Ireland, Bulgaria, Lithuania
Group D: France, Ukraine, Finland, Bosnia and Herzegovina, Kazakhstan
Group E: Belgium, Wales, Czech Republic, Belarus, Estonia
Group F: Denmark, Austria, Scotland, Israel, Faroe Islands, Moldova
Group G: Netherlands, Turkey, Norway, Montenegro, Latvia, Gibraltar
Group H: Croatia, Slovakia, Russia, Slovenia, Cyprus, Malta
Group I: England, Poland, Hungary, Albania, Andorra, San Marino
Group J: Germany, Romania, Iceland, North Macedonia, Armenia, Liechtenstein
The winners of the 10 groups will qualify automatically for the finals, which for the first time will be played in November and December of 2022 to avoid the punishing summer heat in the Middle East.
The 10 runners-ups, meanwhile, will move onto the second round or play-offs. There, they will be joined by the two best group winners of the UEFA Nations League 2020-21 chosen through their overall ranking.
These two teams, obviously, cannot be the ones which have qualified directly for the FIFA World Cup 2022 final tournament as European qualifiers group winners or the ones which entered the play-offs as European qualifiers group runners-up.
The 12 teams will then be drawn into three play-off paths consisting of four teams each. Each play-off path will see the teams play a one-off semi-final and a final. The three winners from each play-off path will qualify for the FIFA World Cup 2022.
The matches will be streamed on the Sony LIV app and all the SONY channels in India.
Also Read : Ollie Watkins excited to work with Harry Kane after maiden English call-up