The UFC is not only an elite platform that brings on the very best of the fight game but also a tycoon on how to nail it in the fight business, case in point, UFC Strike. That's right, the UFC has officially stepped into the world of the trending Non-Fungible Tokens (NFTs) and introduced their own exclusive collection of NFTs known as, as mentioned before, UFC Strike.
The initiative is backed by the UFC's collaboration with Dapper Labs, a Blockchain company that is aiming to potentially revolutionise the way a blockchain-based transaction or business should run. For those who have no idea about the concept of NFT, fully known as a Non-Fungible Token, it is an artistic unit of data stored in a digital ledger such as blockchain and the value of NFT doesn't remain static like any other physical painting, it's like a stock who value increases and decreases time and again and the one who owns this would be benefitted the most if he or she sells it when the value increases.
Francis Ngannou's KO of Alistair Overeen is UFC Strike moment, revenue shares to go to the fighters' purse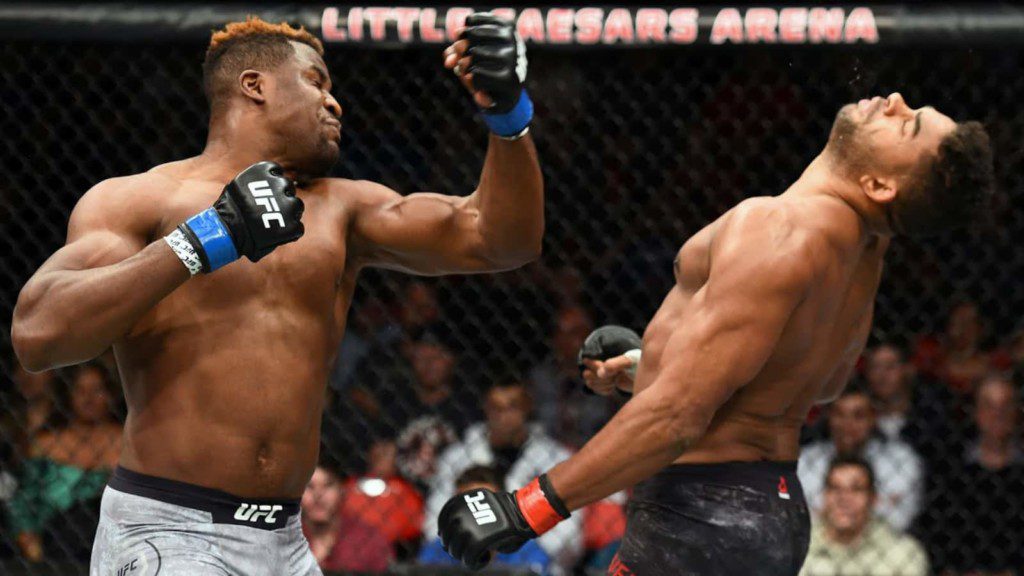 What is so unique about these UFC's exclusive UFC Strike NFT collection? According to the official website of the UFC "These NFT Moments will include the best action shots from multiple camera angles, announcer commentary and crowd response from actual fights – a Dapper Labs first – to further bring the experience to life."
The investment in making UFC Strike is not going to profit solely the company, but more importantly the fighters as well and this starts from UFC 270. According to sports journalist Aaron Bronsteter "Per the UFC, the athletes will receive 50% of the UFC's share of the revenue from NFT sales, including secondary sales. Example: An NFT featuring Ngannou scoring a KO over an opponent is sold, Ngannou and the opponent will split the 50% of the UFC's share of that sale."
So if UFC heavyweight champion Francis Ngannou's KO is sold right now then the money generated will be split between the UFC, Ngannou and his opponent, interim-champion Ciryl Gane. What are your thoughts on jumping into the NFT business with UFC Strike? Should we revolutionise the ways of receiving income for a digital future like this, or are you still sceptical about how the structure of wealth is taking a digital course so early and so rapidly?
Also Read: "Owes me money," Jorge Masvidal makes shocking allegations against bitter rival Colby Covington, claims the latter used to gamble