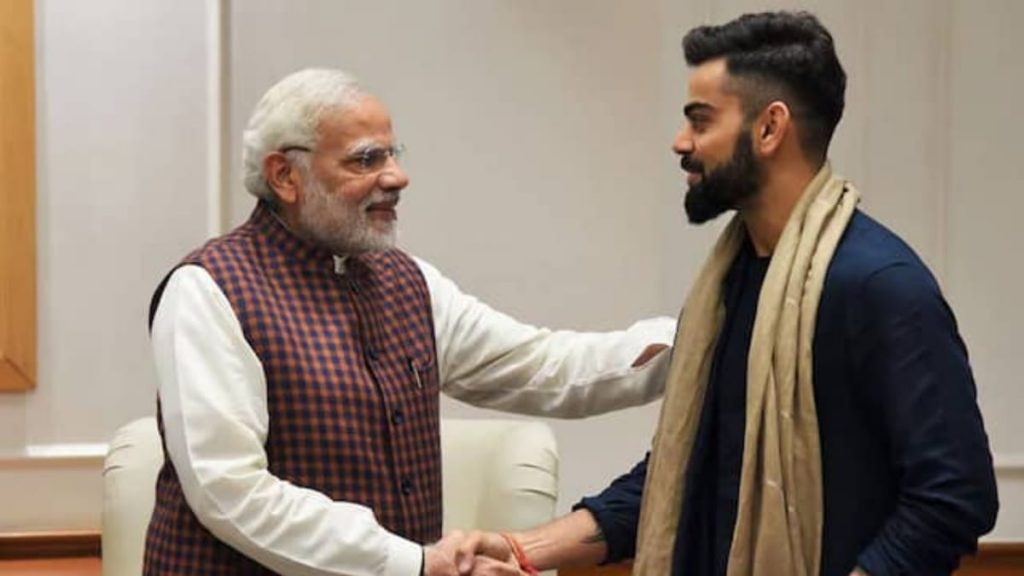 India skipper Virat Kohli interacted with Prime Minister Narendra Modi on the eve of first anniversary of the Fit India Movement and discussed about his fitness routines and diet during their interaction at the Fit India Dialogue.
Modi talked with several fitness enthusiasts on the eve of the first anniversary of Fit India movement. During the session, he discussed various matters ranging from Yoyo test to secret behind behind his fitness.
Modi discusses about the Yoyo test with Virat Kohli
After Kohli took over the reins from MS Dhoni, Yoyo test became compulsory for all the players in their process of selection. On a lighter note, Modi ask Virat if, as a captain, has to undergo the same test.
On this, Kohli said, "Sir, the test (Yo-yo) is very important, when considering the fitness point of view. When you're looking at the global level, our team's level is still a little below the mark. We are looking to take that higher, it's a basic requirement."T20Is and ODIs get over in a day. When you're talking about a Test match, we have to play five days, play one full day, get back and return refreshed for the next day's play. When considering it, the fitness benchmark is very important."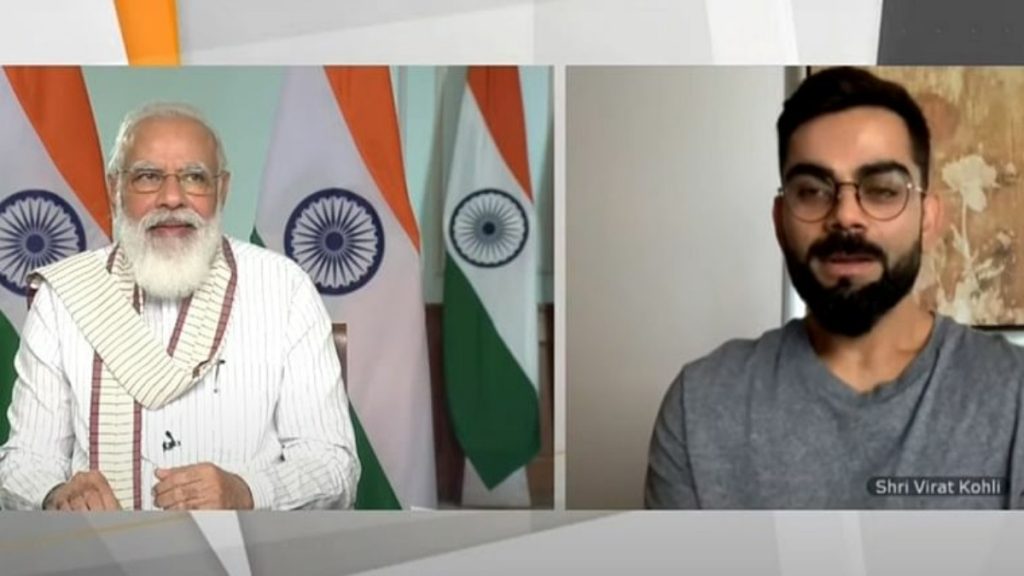 Being a captain, Virat said, he has to set an example for the team and added there is no difference between him and the rest. He said whoever fails the test will be left out of the team.
"I take the initiative and run first for the test. There is a condition, if I fail the test, I will also not be available for selection. I think this system and culture need to be set. Overall, the fitness level of the team is important. Our fast bowlers, who are the best in the world right now, are able to give their full effort even on the 2nd, 3rd, and 4th days.
"We always had the skill, but in crucial moments, our performances used to dip. The opposition team used to win. These days, due to our fitness, we are able to capitalize on the crucial moments of the game. The results are coming because of this. This benchmark is very important for elite sportsmen," he said.
Modi asks Kohli how he manages his time to stay fit
Modi asked Kohli how he manages time to keep himself fit and remain motivated after a hectic day at work.
Kohli replied, "If I have to tell you honestly, everyone gets tired. But if your lifestyle is good, if you are eating good, if your fitness routine is good, if your sleep is good, then you will be able to recover faster. Whenever I feel tired, I am able to recover well. That's because of my fitness routines."
Kohli is currently in the UAE for IPL 2020. He led his side to victory in their first game against Sunrisers Hyderabad and will be looking forward to get the same result tonight against Kings XI Punjab.
ALSO READ|IPL 2020: Yashasvi's 'Namaste' to MS Dhoni shows how the tournament is all about talent meeting opportunity