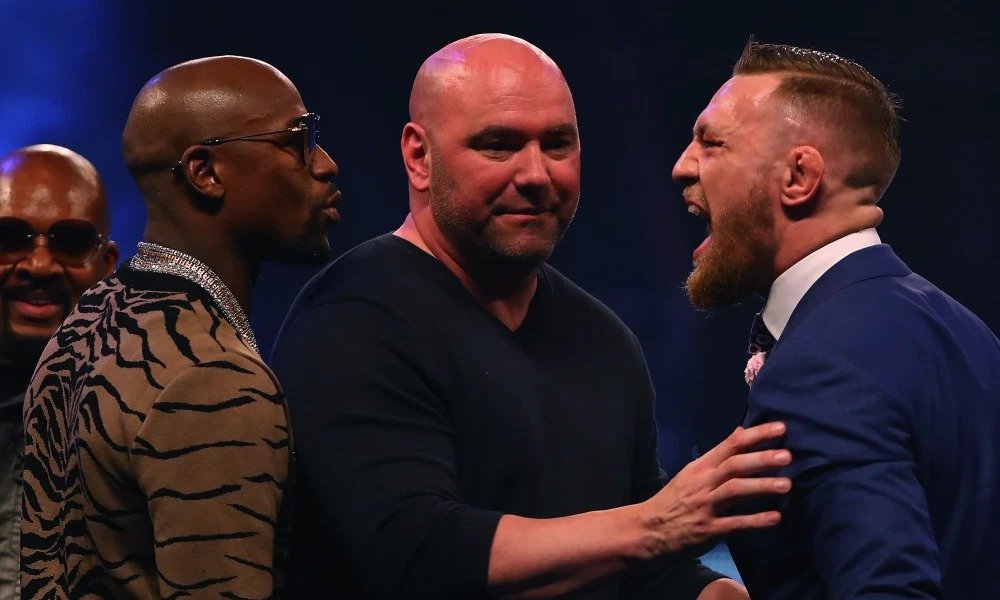 Floyd Mayweather, the 50-0 retired boxer often called 'Money Mayweather' has had a bigger paycheck than all the UFC fighters combined over the last seven years. Surprising isn't it? But, what else do you expect from the man known as 'Money'. The man is so rich that you can find a lot of his posts where he just flexes his Benjamins. He is also often linked to various sports clubs, with reports suggesting he might buy the entire club; the most recent being Newcastle United.
From the year 2010 till 2017, Floyd fought in just nine fights. In these nine fights alone Floyd made more money than the amount the entire UFC roster made from 2010 to 2017. Mayweather made a brief comeback from retirement in the year 2017 and fought against Conor Mcgregor of the UFC in a boxing match. That win alone fetched Mayweather an unbelievable 275 million US Dollars, while Mcgregor just made 3 million US Dollars in his rematch bout against Nate Diaz in 2016.
The UFC not paying enough?
Reports often suggest that the UFC fighters are underpaid. In fact, lots of fights may have even been cancelled due to this. Even Conor Mcgregor inclining towards having another boxing match, now with Manny Pacquiao might be an indication that the fighters are not paid enough. Another point to be noted is that the UFC does not back the Ali Expansion act which protects the welfare of the fighters, where fighters are allowed to negotiate regarding wages.
It is safe to say that Conor Mcgregor is a lucky man, as he runs his own business and has enough wealth to at least compete with Floyd Mayweather. But, what about the other fighters? If the reports suggesting that the UFC fighters are underpaid, are true, then the MMA company should at least meet the demands of these fighters!
Also Read: Michael Chandler's UFC debut