It was Christmas for the Beckham family where Victoria Beckham posted a beautiful family picture.
But eagle-eyed football fans noticed some crucial details that indicate that now the Beckham sons have grown up.
The photo featured all of their family including Brooklyn, Romeo, Cruz, and Harper.
Manchester United legend David Beckham beamed for the camera as he stood beside his wife with his hand on her shoulder.
"Christmas kisses from the Beckhams!" Victoria Beckham captioned the sweet post, while David captioned it "Merry Christmas".
However, it was one little detail that caught the eyes of the fans where we could see David Beckham standing tiptoed beside his son Romeo who is believed to be 6'1. 
Read More: "We spoke at length"- Ralf Rangnick opens up about Anthony Martial's decision to part ways with Manchester United
Let's have a look at the fans reactions on Instagram post of David Beckham and Victoria Beckham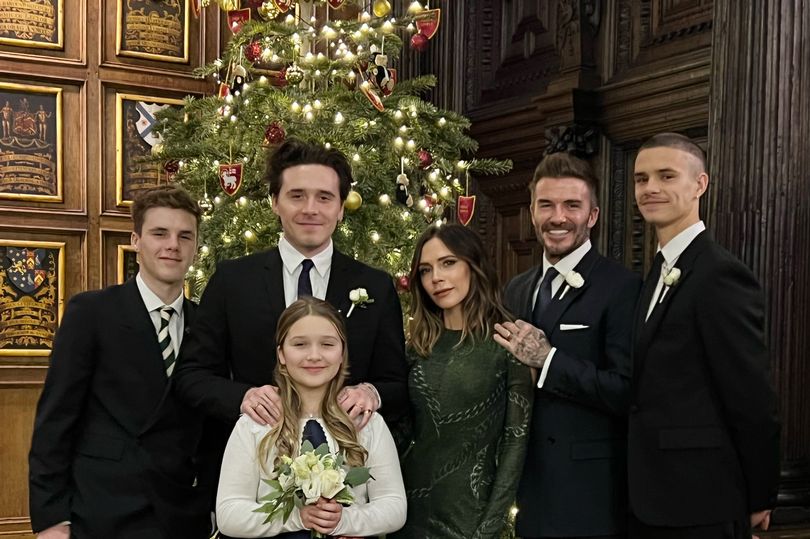 A user commented on Victoria's post: "amazing pic, especially Mr. Beckham on his tiptoes"
Another said "Laughing at @davidbeckham on his tippy-toe, merry Christmas to you amazing people"
More comments were seen on David Beckham post saying "David on his tiptoes"
Another user said: "Does anyone else notice that @davidbeckham has to go on his tippy toes to match the height of his boys"