Liverpool went up against the currently fifth placed team in the Premier League, Arsenal to play their Carabao Cup semi final first leg match at the Anfield and was not able to come up with the result they expected.
Jurgen Klopp's side was in control of the game from the very first minute but went on to finish the match in a 0-0 scoreline against a 10 man Arsenal squad after Granit Xhaka received a red card at the 24th minute of the game.
Jurgen Klopp determined to make a difference in the Premier League against all odds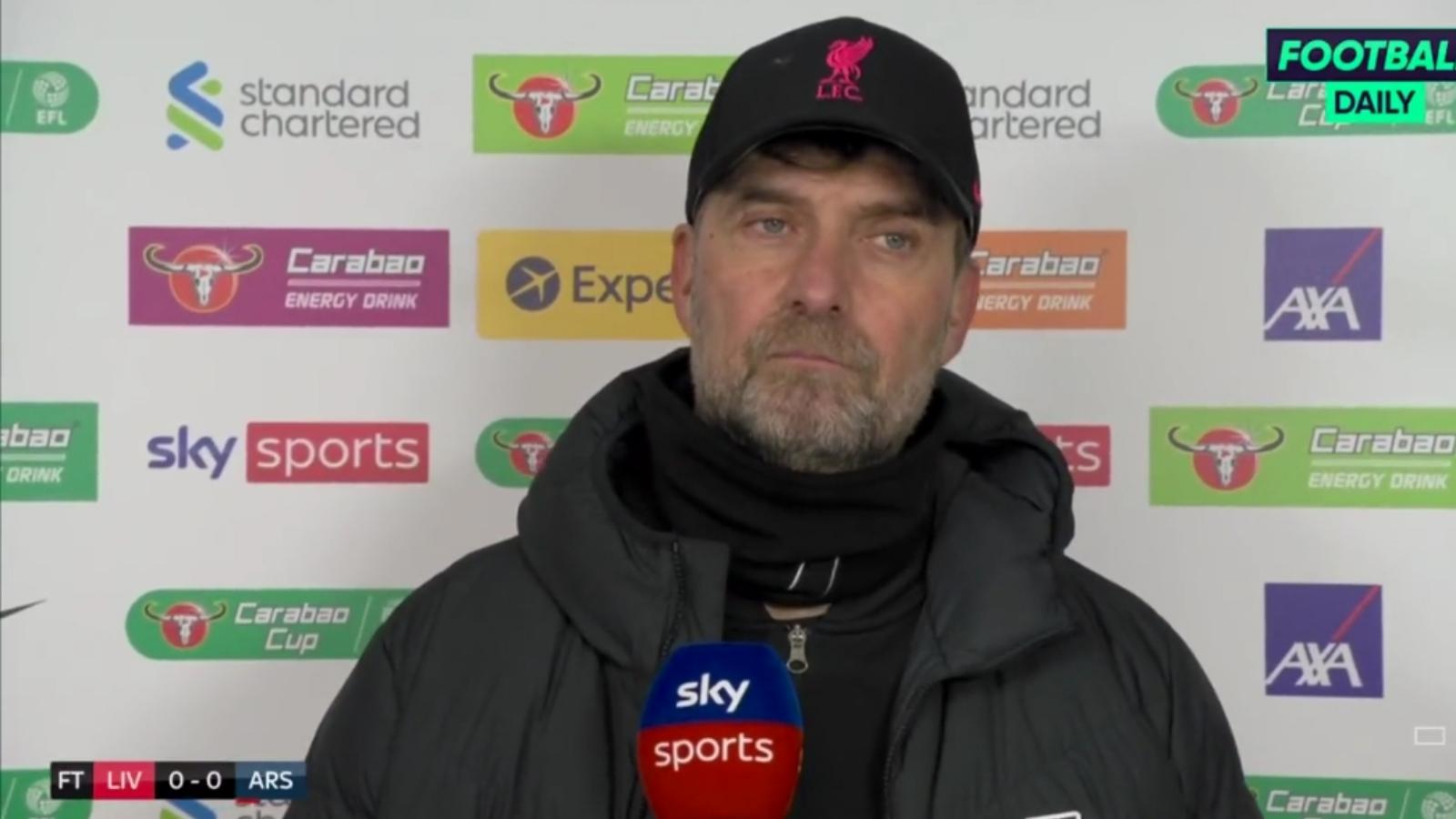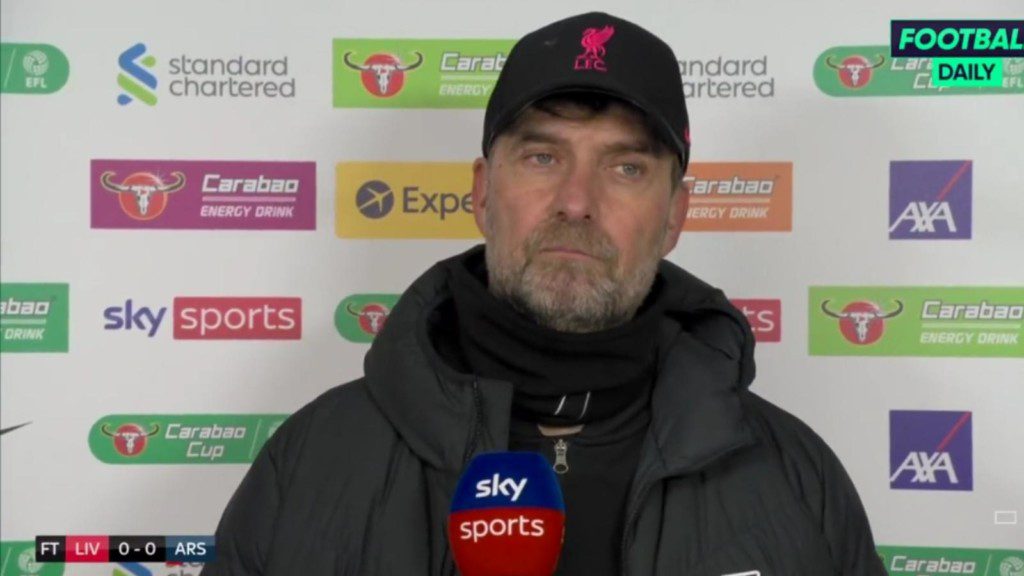 Jurgen Klopp when asked about his plans for the next leg against Arsenal in the Carabao Cup semis he said that his primary focus, for now, is their next game against Brentford in the Premier League.
Jurgen Klopp in his post-match interview, "Firstly I want to think about the Brentford game because it's like a five at the back probably as well."
"As I said we have to change, things that we usually do naturally, that's clear. We face a team with one man down and it's not an excuse just an explanation.
"Now you face really low block, now you have to be creative, now you have to be well tuned and we couldn't be properly well tuned exactly because we are used to some movements which we don't have now and that's the situation we knew about."
Liverpool is currently third-placed on the Premier League table behind Manchester City and Chelsea. The Reds have dropped some vital points in the last few matchdays which have decreased their chances to win the title this season unless City drops points in the upcoming matches.
Also Read: "Take two out of Liverpool, and it's completely different"- Paul Merson says Liverpool lack depth as they were toothless against Arsenal