There has been a COVID-19 outbreak at number of Premier League clubs in the last few days and it is fair to say that the Coronavirus is still looming large in many countries in Europe once again. Tottenham and Manchester United are the clubs who already have a COVID-19 outbreak amongst the first team players and staff.
Keeping the current situation of COVID-19 in mind the MPs on Tuesday passed the use of Covid passes for some venues in England from Wednesday, including nightclubs and any venue with more than 10,000 people. This is what Prime Minister Boris Johnson said about the measures to control the outbreak across the country with a 'Plan B'.
"We will also make the NHS Covid pass mandatory for entry into nightclubs and venues where large crowds gather, including unseated indoor venues with more than 500 people, unseated outdoor venues with more than 4,000 people and any venue with more than 10,000 people."
However League Two club Carlisle United have announced that the club has reduced the capacity to 9,999 as a result that fans will not need to provide COVID-19 certification to enter their Brunton Park stadium. Carlisle's Brunton Park has a total capacity of 17,949. However the average attendance so far this season have not been more than 8,000 but the club have still decided to reduce the capacity to adhere to the rules set by MPs. However the current revised capacity is 9,999 which is below the limit the 10,000 limit which will not require the fans to show their COVID-19 vaccination status.
Face masks and coverings will also not be mandatory when seated inside the stadium says Carlisle United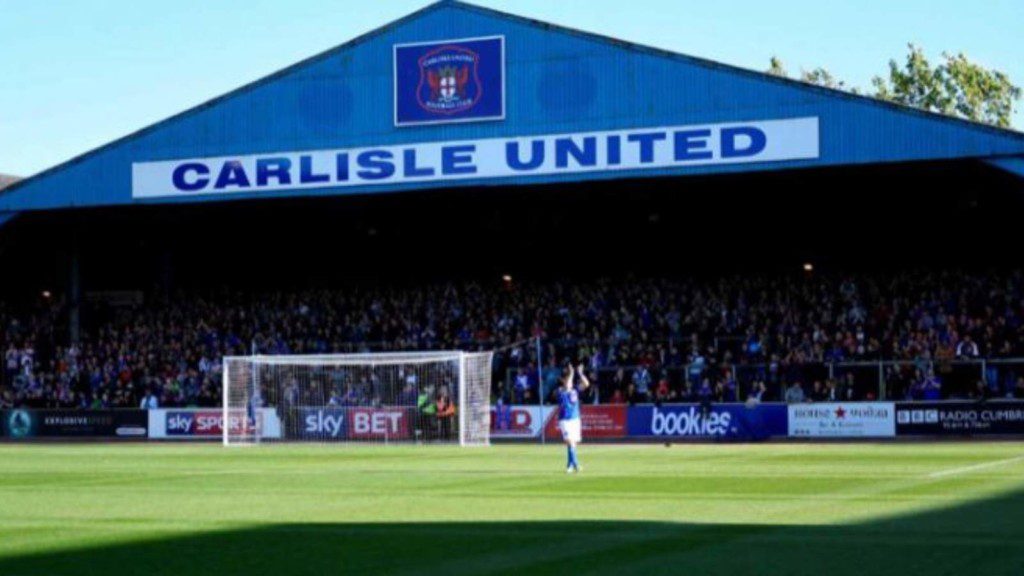 The League Two club released an official statement after the capacity for reduced to 9,999 after the announcement of 'Plan B' by Prime Minister Boris Johnson so that the fans do not have to show any vaccination certificate or wear masks inside the stadium.
Here is what the official club statement "The club can confirm there will be no mandatory Covid certification at Brunton Park at this time. There will be no requirement to show vaccination status or a recent negative test to enter the stadium and come to games. Supporters will not be required to wear a face covering when located in their seat, or on the terrace, in the stadium bowl."
Also read: Victor Lindelof's wife offers update, reveals the Manchester United defensive maestro has been fitted with heart monitor