Tottenham Hotspur boss Ange Postecoglou made a bold claim ahead of the North London Derby which is set to take place on Sunday. Speaking to the Press on Friday, the 58-year-old was full of praise for his counterpart Mikel Arteta but insisted that Spurs will bring the fight to the Emirates.
The Spurs head coach insisted that even though he admires the style of Arsenal coach Mikel Arteta, their styles are not at all similar. "I can't say we're opposites, but we're different," said Postecoglou. When asked about the similarities in their style of play, he said that their attacking philosophies are different and opined that, "That's the beauty of the game." He told the Press that Sunday's clash against Arsenal is no different from other games. Further, he insisted that his players will play the same way they have been playing so far.
"We'll go out and scare the life out of them." These were the bold words that came out of Big Ange's mouth. He urged his team to play their own game instead of holding on to a draw and trying to salvage a draw instead. "We are going to go to the Emirates and play our own football," said Ange.
NLD is one of the most prestigious English derbies. Even when, in the past, the Spurs' sides have not been so great they have still managed to turn up against the Gunners in emphatic fashion. Now, with much strengthened squads, both, Arsenal and Tottenham will be looking to topple the other. The fans can expect a thrilling North London Derby experience.
Related: "The Gunners are firing on all cylinders"- Fans celebrate Arsenal's glorious return to the Champions League with a 4-0 thrashing of PSV
Arsenal vs Tottenham: Match Preview
Arsenal prepare to take on Tottenham in the North London Derby on Sunday. As both sides remain undefeated in the Premier League so far this season, both Arteta and Postecoglou will look to play their best football on Sunday night. Tottenham however, has been winless at the Emirates since 2010. So, they will be looking to change that against an Arsenal side who are on the back of a 4-0 win against PSV.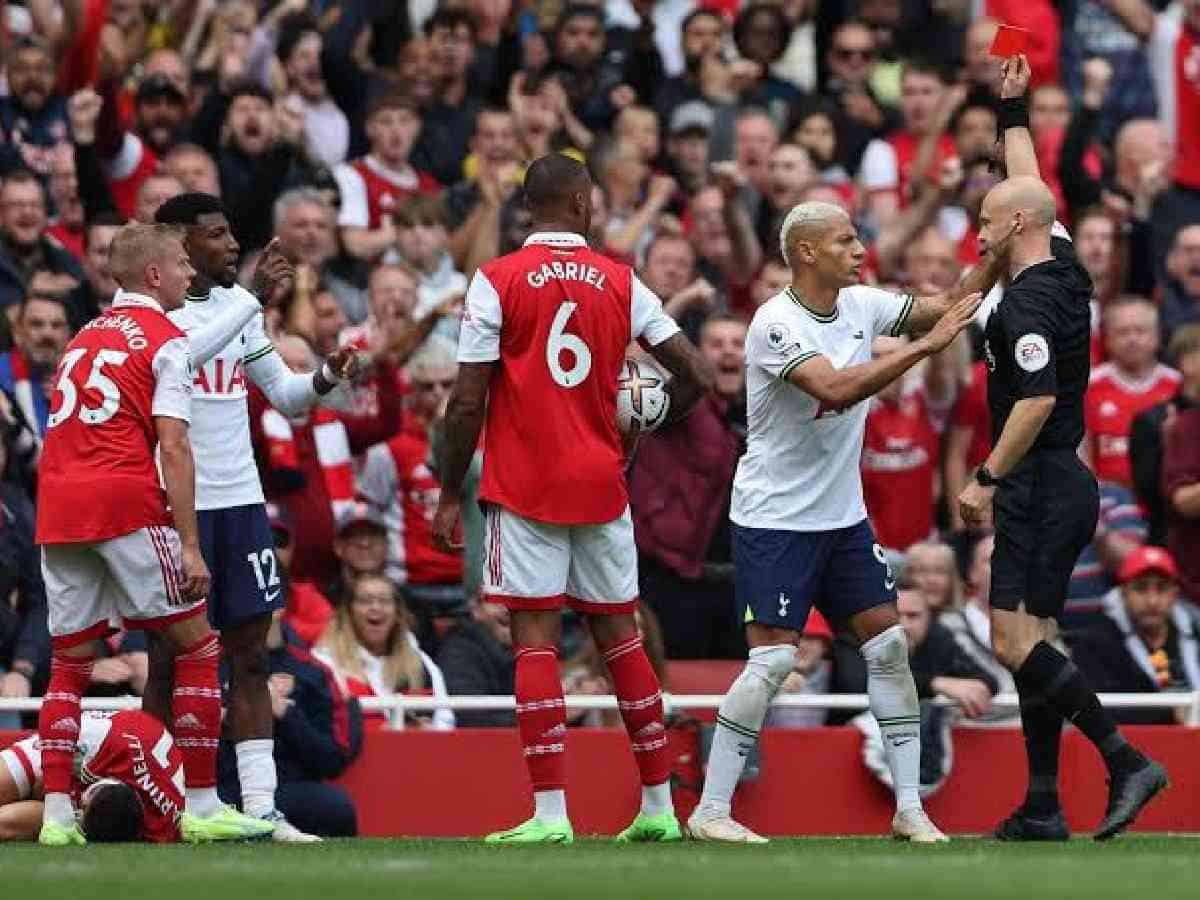 The battle between Tottenham's James Madison and Arsenal Captain Martin Odegaard is one to look out for. Both have been on fire for their respective sides. With the injury of Ivan Persic and the return of Brennan Johnson, it is unlikely that Postecoglou will make any changes to the starting XI. Plus, a rejuvenated Richarlison also offers the X-factor in attack for the Lillywhites.
Both Tottenham and Arsenal are tied at 13 points with the former at 2nd and the Gunners 2 spots below. While many believe that Arsenal are likely to come off with a statement win, it remains to be seen on Sunday of who will take home all 3 points.
In case you missed: