Mateu Lahoz, a controversial referee, reportedly planned to end his call to whistle with his red cards after the close of the current campaign. Lahoz has developed a reputation for being one of the more contentious referees in the league who frequently stole the show from the players in the matches he supervised.
After a tense encounter featuring Argentina and the Netherlands that culminated in turmoil, the match referee has been sent back from the FIFA World Cup 2022. Lahoz then resumed command of the Catalan derby in La Liga, issuing 14 yellow cards and three red cards. However, the leader of the referee's committee, Medina Cantalejo, has apparently dismissed the reports of Mateu Lahoz's retirement.
"Someone from outside Spain said that Mateu Lahoz would retire at the end of the season. However, that is not the case, Mateu has not told me anything," the leader of the referees committee said as per reports. As if that wasn't enough, He also fired Jorge Sampaoli, the manager of Sevilla, during the Copa del Rey.
The senior official has come under fire in recent weeks for his performances in World Cup, La Liga, and Copa del Rey fixtures, and the Spanish football authorities have chosen to pause him from the contests. Many fans will be disappointed if he does not retire at the end of the season.
In case you missed it- Diego Simeone's 11-year long spell with Atletico Madrid might come to an end at 2022-23 season's end: Reports
What did Mateu Lahoz do during FC Barcelona's La Liga match?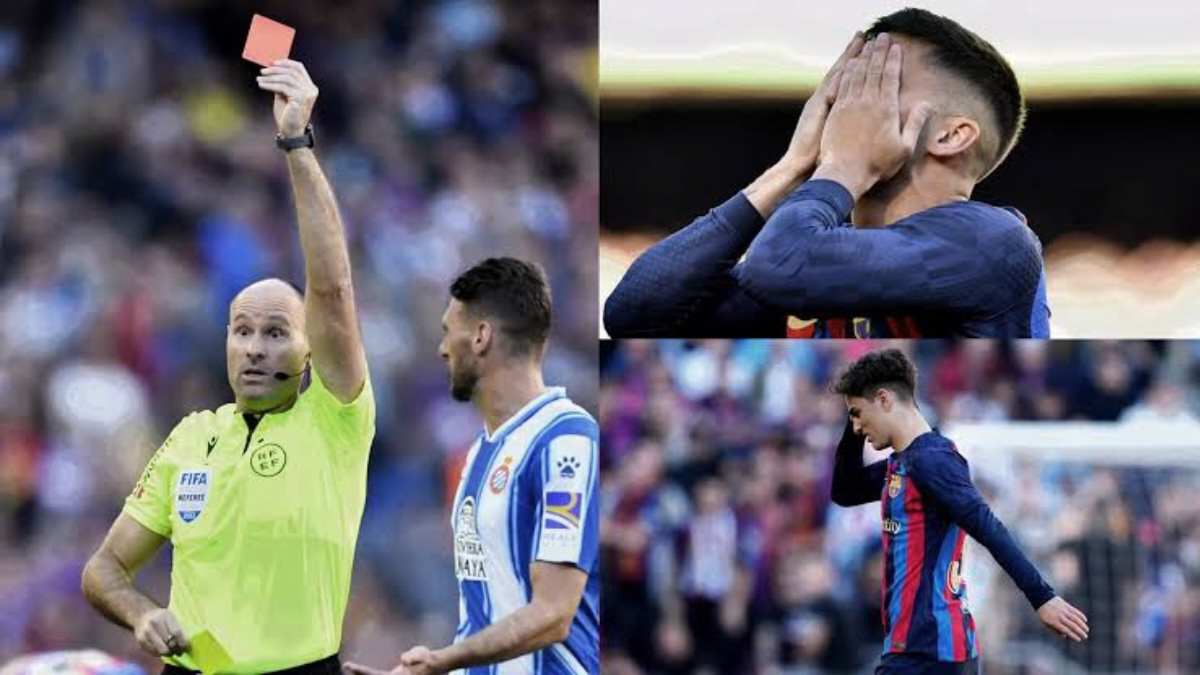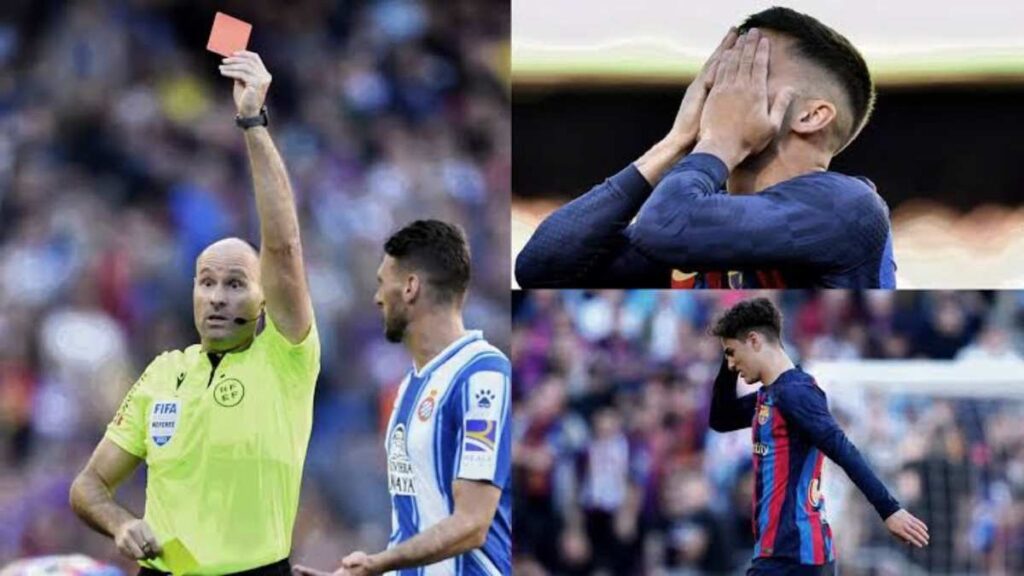 Official Antonio Mateu Lahoz raised the eyebrows of everyone once again for issuing 16 yellow and two red cards in the La Liga encounter between Barcelona and Espanyol. He bizarrely handed 18 cards in Argentina's quarterfinal play against the Netherlands the previous month, the highest number in a FIFA World Cup clash. Emiliano Martinez referred to Lahoz as "useless" after the contest, which was settled in a shootout. The official was later brought back to Spain.
With the La Liga encounter featuring Barcelona and Espanyol finishing in a 1-1 tie, Lahoz has once again shown two players the red card in little than a month. Lahoz gave 7 Barcelona players yellow cards during the game on December 31 at Nou Camp. Jordi Alba, who received two bookings, was dismissed. The 45-year-old referee, on the other hand, issued bookings to six of Espanyol's players. The second player to receive two yellow cards and be dismissed was Vinicius Souza.
Xavi, the coach of Barcelona, responded to a question regarding Mateu Lahoz before the match by saying,"(Mateu Lahoz) whistled a lot of my games as a player. He speaks a lot, and that is positive. The referee is a judge and cannot get nervous, and he does not. It is difficult to be a ref." Being a referee is challenging, as Xavi had stated before the game.
Related Stories: