Gary Neville, the former Manchester United player-turned-pundit and businessman, has hit back at a Daily Mail article that accused him of 'betraying Britain' by comparing the UK's political strikes to the barbaric treatment of Qatar's migrant workers. In the article, the Mail described Neville as 'Labour's ultimate champagne socialist,' suggesting that his comments should be ignored.
However, Gary Neville did not take the accusations lightly and responded to the article on Twitter. He captioned, "Not Johnson? Not Sunak ? Not Truss ? Not Kwarteng ? It's me that's betrayed Britain". Gary Neville has long been a controversial figure in the world of football. Highs and lows have marked his career as a player and a manager, but in recent years his financial success has been undeniable.
Last year's reports showed that Neville had increased his financial assets to a staggering £70 million. While this is undoubtedly impressive, it has also brought accusations of "champagne socialism" and hypocrisy. The term "champagne socialism" has been used to describe Neville's lifestyle, which includes luxury cars, multiple mansions, and expensive holidays.
Also Read: Mauro Icardi offered L-Gante money to leave Wanda Nara amidst their breakup saga
Gary Neville's strongly opinionated rant on ITV during the World Cup final has generated a record number of complaints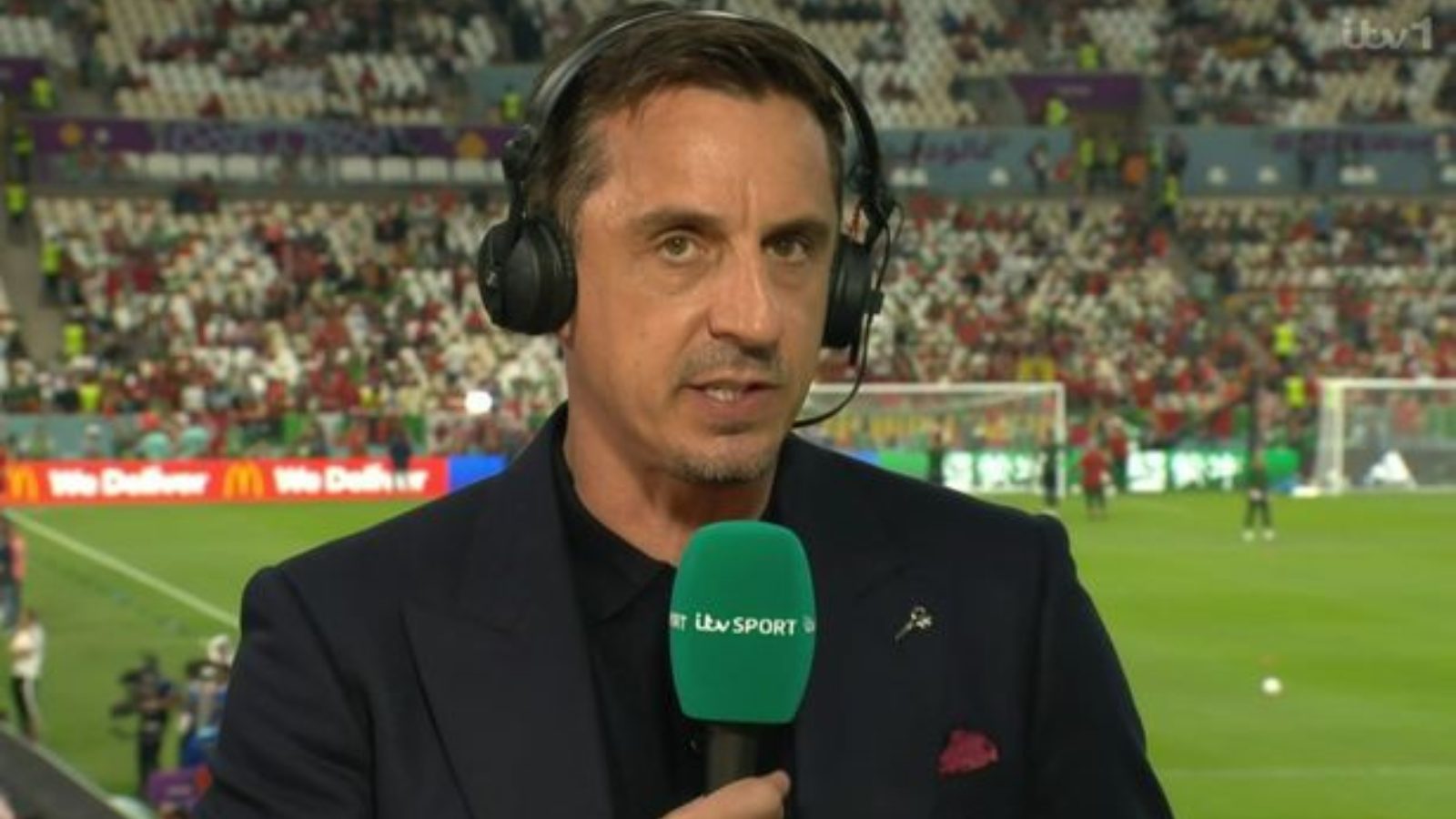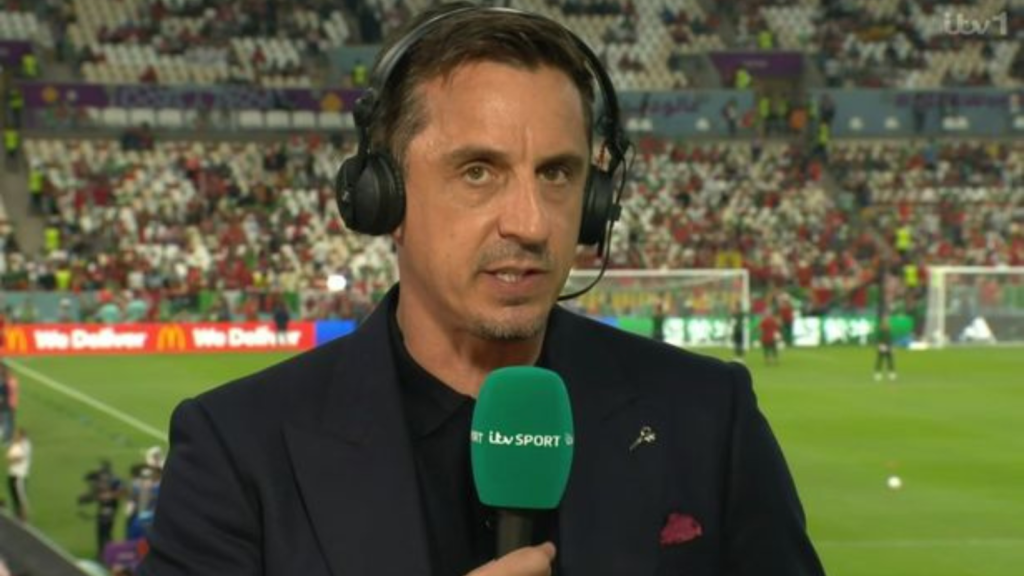 ITV's coverage of the World Cup final has been heavily criticized this year due to Gary Neville's outbursts against the UK government. The former England and Manchester United defender expressed his feelings about Rishi Sunak and his administration, blaming them for "demonizing" employees. During his speech, Neville, a staunch Labour party supporter, addressed the numerous problems associated with Qatar.
Neville said: "The working system of Kafala which obviously through football the conversation has started and it's been removed here now in Qatar but it is abhorrent and we should detest low pay, we should detest poor accommodation and working conditions.We can never accept that in this region or any other region and it is just worth mentioning we've got a current government in our country that are demonising rail workers, ambulance workers and terrifying nurses." He also added "In our country we've got to look at workers rights but when football goes, we have to pick up on workers rights wherever it goes because people have got to be equal and treated equal."
Ofcom has received 605 complaints from viewers about the program, all of which concerned "politicized comments" from Neville. This is the highest number of complaints filed against a sports program in 2022, making it ninth on the list of all programs. Love Island is the cause of three of the top ten complaints, with viewers objecting to misogynistic and bullying behavior. I'm A Celebrity Get Me Out of Here is also in the top ten due to the controversial inclusion of Matt Hancock.
Also Read: