Inter Milan has taken a step forward to Barcelona's fear and gone to Twitter to troll the Catalan for their UCL draw landing in the same group with Bayern Munich, not their arch-rivals but the club who made nearly the most harm to the Catalunya.
The media has exploded with the tweet gaining everyone's attention, and criticism at the same time. Milan took the famous meme of the "GTA SAN ANDREAS" where the game character says "ah shit, here we go again", replicating Barcelona's fear of another defeat.
Barcelona is well known for their defeats by playing Bayern Munich in the UEFA Champions League, two continuous times and a third might happen. Things might take a turn this time for the team as their destroyer club's prime striker is now playing for Catalunya.
Barca's new signing Robert Lewandowski is the only piece of hope that is clinging to Barca's team.
Bayern Munich and Barcelona have played great football in the Champions League and have been subsequent winners. However, in the Champions League, it has always been about Bayern Munich regarding their fixture with Catalunya. This time it could be slightly different as they have the Polish to their side.
READ MORE: Inter Milan confirms the signing of Henrikh Mkhitaryan from AS Roma; Andre Onana and Romelu Lukaku announcements soon
Barcelona's previous fixtures with Bayern Munich: A series of defeat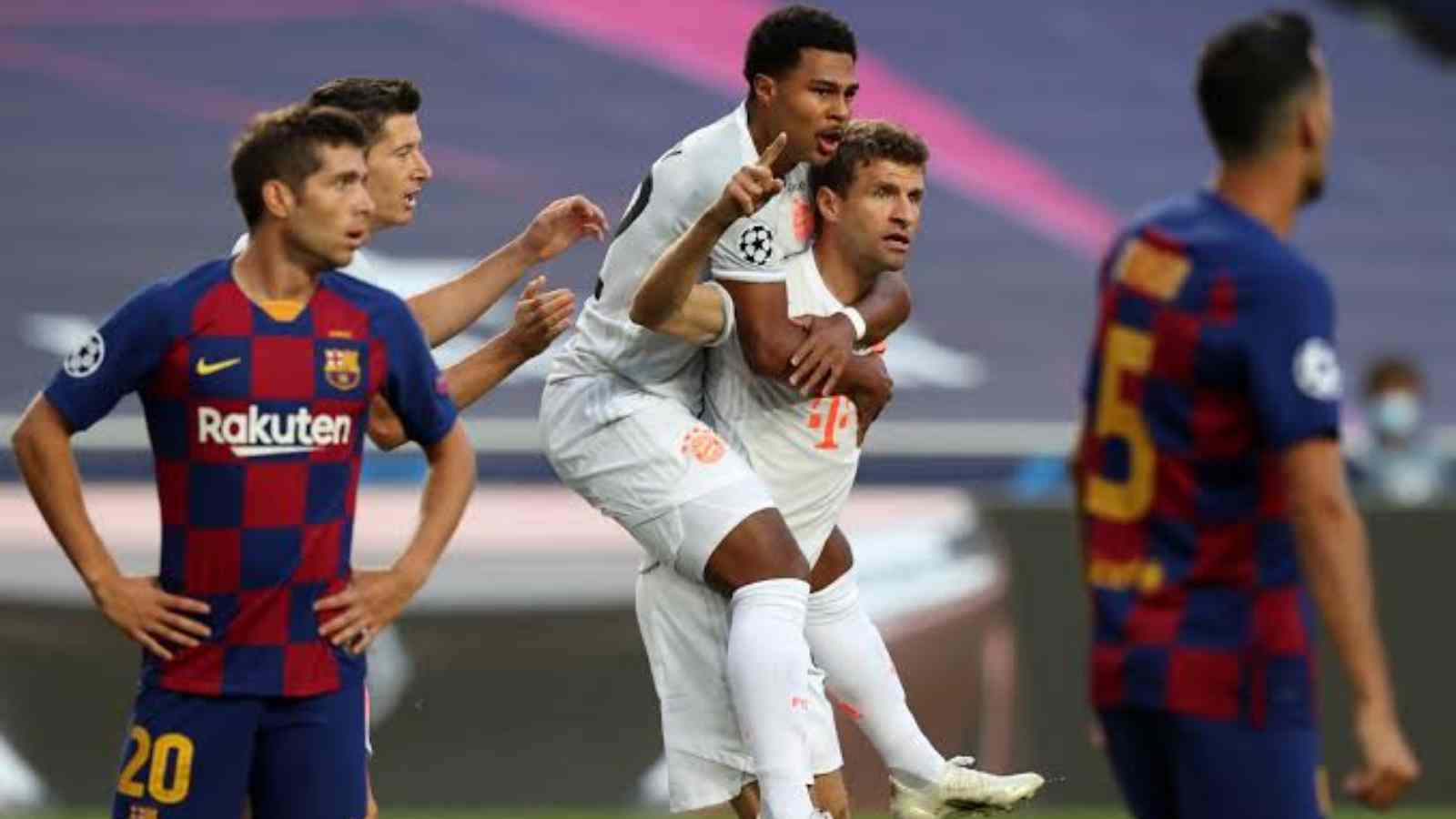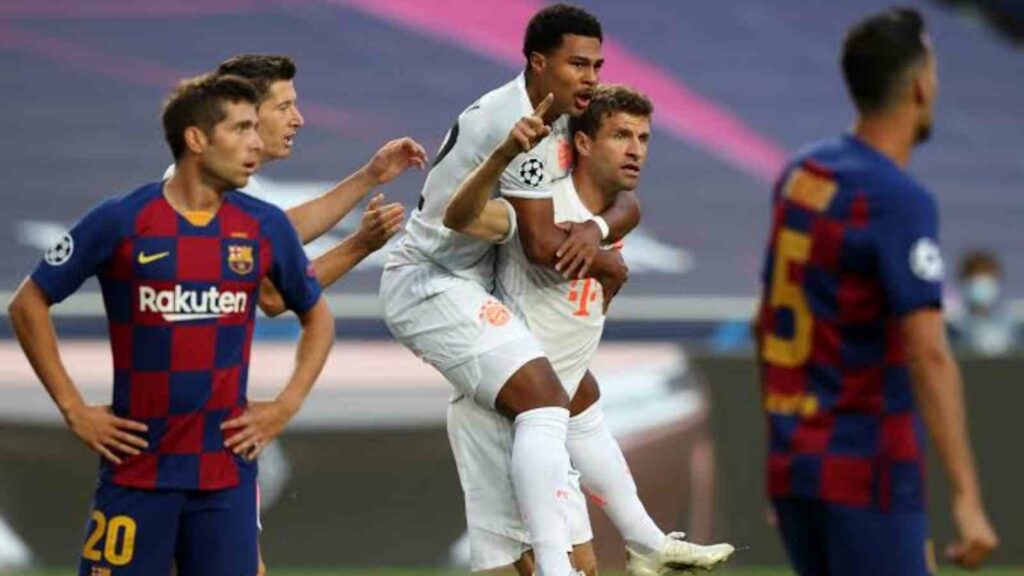 Barcelona's history is great in itself being one of the most successful clubs not only in Spain but in the whole of Europe, but the Catalan have failed to maintain their same legacy in the Champions League, especially against the German club Bayern Munich. Featuring a series of defeats from the club. Barcelona was at a time scared of facing them in the Champions League.
Considering they have collided with each other 11 times in the Champions League, Barca only won 2 times and the rest 8 times lost to Bayern, equaled only in one match. Barcelona's heaviest defeats were 8-2 in the 2019-20 Quarterfinals and 4-0 in the 2012-13 Semifinals. Pulling Barcelona down out of the eliminators.
Time and again, Barcelona has been beaten brutally by Bayern Munich, though this time would be an interesting watch. The Spanish team's confidence is boosted and they are all well and ready for the upcoming face-off in the 2022-23 Champions League vs Bayern Munich.
Lewandowski's performance vs his former club would be a gripping one to watch.
ALSO READ: In Pictures: New tattoo by Jose Mourinho features glorious moments from Manchester United, AS Roma, and Inter Milan