The Polish football star who plays for the Italy club that competes in Serie A Juventus, Arkadiusz Milik is now the talk sensation of the football world. And the reason for this was a mistake that had happened in their game against Salernitana. It was a moment of sorrow for every Juventus fan.
Arkadiusz Milik had thought he scored a goal in the 95th minute of the game where Juventus faced Salernitana. Out of mere excitement and happiness, he celebrated by taking his shirt off which forced the referee to give him a yellow card. But it was long enough that the VAR announced it to not be a goal.
Arkadiusz Milik was unfortunately in the offside position and the goal score was not given. Even though the goal changed to a no-goal, the yellow card remained the same. The celebration he made due to the misconception of a goal led him to have a yellow card, which was extremely disheartening.
The match was a tie between the teams with both teams scoring 2-2. It was also Arkadiusz Milik's second yellow card which led him to receive a red card and move out of the game. The incident happened in the 95th minute and this situation actually demonstrates a painful phase for a footballer
Read More: Atletico Madrid target Arkasdiusz Milik after Diego Costa cuts short his contract with the club
Juventus vs Salernitana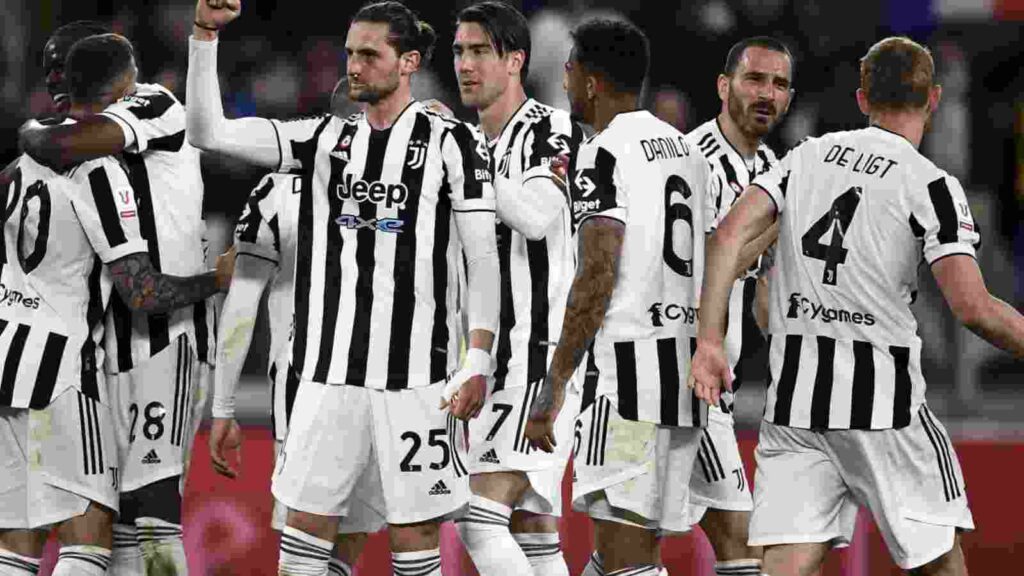 In the match that happened today, where Juventus faced Salernitana, both the teams were tied at the end. The score for both teams was two. The two goals for Juventus were scored by Gleison Bremer in the 51st minute and Leonardo Bonucci in the 93rd minute of the game.
The two goals for Salernitana were scored by Antonio Candreva in the 18th minute and Krzysztof Piatek in the 50th minute. There were three red card holders in the match, two of them from Juventus and one from Salernitana. Arkadiusz Milik and Juan Cuadrado from Juventus and Federico Fazio from Salernitana.
Also Read: "We expect from him what we expected from Cristiano and Messi"- French footballer expects this football player to succeed Cristiano Ronaldo and Lionel Messi