A Sheffield Wednesday supporter by the name of Dale Houghton has pleaded 'guilty' to the mocking of the death of Bradley Lowery, a young Sunderland fan who passed away after a long battle with cancer in 2017.
Sheffield Wednesday's match against Sunderland last Saturday was marred by a disturbing incident. A spectator displayed a photo of Bradley Lowery, mocking a Sunderland fan, and it was recorded on video. The person responsible has been apprehended and convicted of a public offense. He faces possible jail time and is currently out on bail. The sentencing is scheduled for November 17th.
"Your actions are utterly deplorable," stated District Judge James Gould. Bradley's family has also responded to the incident stating. "I want to thank Sheffield Wednesday for their quick condemnation. Let's do what we do best at the Bradley Lowery Foundation and turn this negative into a positive."
Well-known best friend of Bradley, Jermain Defoe also released a statement saying, "I'm appalled and saddened by the actions of the individual in question. We love and miss you, Brad. Love, your best friend forever." 
Bradley Lowery had an immense impact on the Premier League. The young boy raised over £1m for charity while fighting the deadly cancer, Neuroblastoma. Brad always did it with a smile.
Also read: Lamine Yamal becomes the latest young star at Barcelona with a €1 Billion release clause
Bradley Lowery's Story Spread across Europe
The passing away of young Sunderland supported left ex-Sunderland star, Jermain Defoe in tears. Bradley Lowery, a six-year-old boy from County Durham passed away on the 17th of July after battling cancer for the majority of his life. The young lad, however, would never show that he was in pain as Jermain Defoe stated, "His energy in the dressing room, he would boss the other kids around."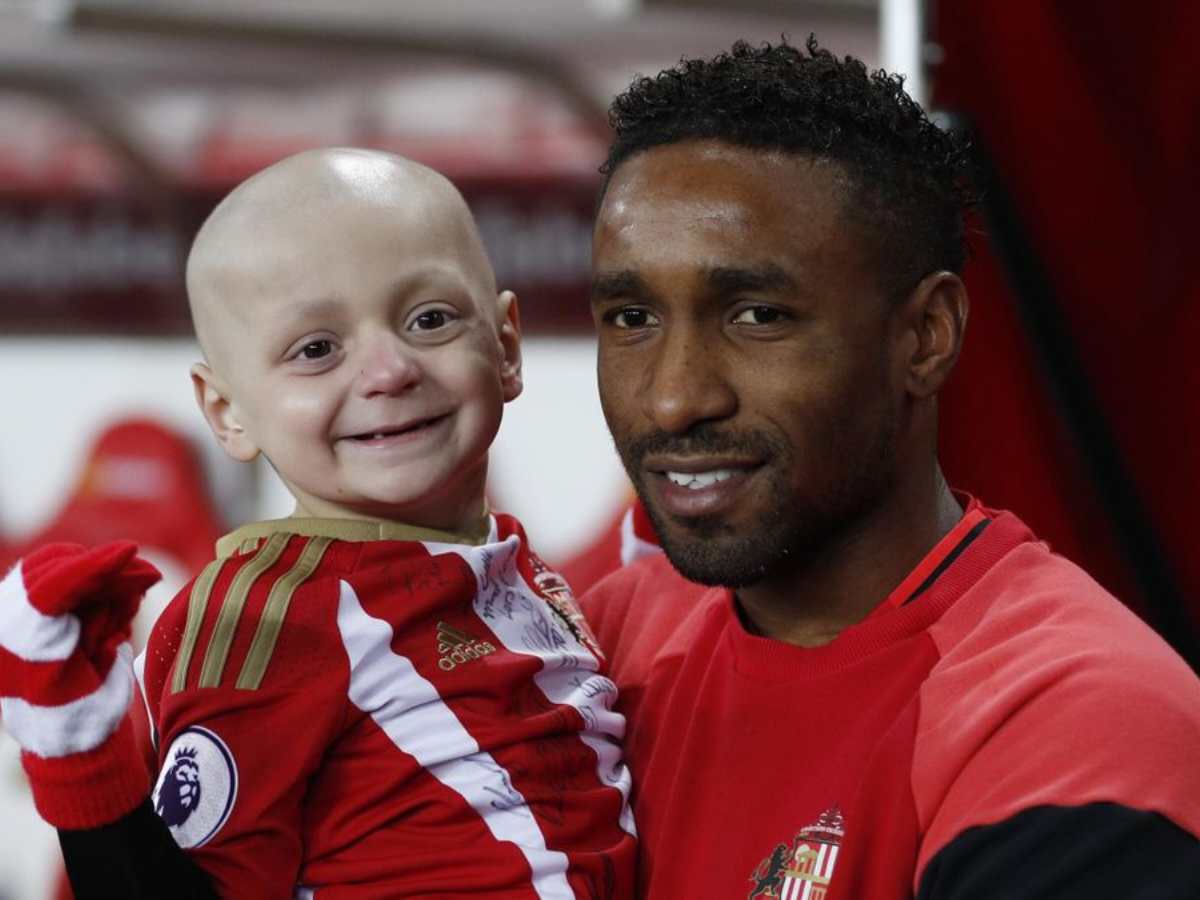 Bradley Lowery's story inspired not only Premier League clubs and players but also several teams all around Europe as clubs and players from different nations all paid their respects to the young fellow. Celtic fans sang his name, "There's only one Bradley Lowery."
Furthermore, even ex-Real Madrid captain, Sergio Ramos tweeted, "The best tribute is to help all children like Bradley. Let's help make his legacy even greater." While AS Roma fans put up a banner in a friendly that read out, "Rest in Peace, Little Bradley."
Bradley's inspiring story spread across Europe, and as a result, his family founded the 'Bradley Lowery Foundation.' This foundation helps families raise funds for treatment and equipment. Meanwhile, it also focuses on contributing to childhood cancer research.
In case you missed: