Recently a video of Karim Benzema has got viral on the internet. And people are connecting this video to the current situation that is faced by Real Madrid and the Frenchman.
As per reports Karim Benzema has received an offer from the Saudi Pro League worth £200 million. And the club that is willing to pay this staggering amount is Al-Ittihad. The club is desperate to sign the Frenchman this summer and has already started the negotiations.
Karim Benzema has been a very important player in Real Madird's squad after the Portuguese star left the club. With the help of the Frenchman, Los Blancos were able to win the league title and the Champions League.
Some reports have also claimed that the Frenchman is ready to accept the offer and move to Saudi Arabia. And in all this scenario a video of Benzema has got viral on the internet which contradicts all the reports and news.
In this video, Benzema is giving an interview to a reporter in Spanish. The main highlight of the video is when the reporter asks the Frenchman, "If they offered you double your salary in another club, what will you answer?"
Benzema refuted it right away. In that video the Frenchman choices the club over money which contradicts the current situation that has been going on. Many fans are assured that the player will not leave the club after watching this video.
But Real Madrid has already started to find a replacement for Karim Benzema if the player decides to leave the club this summer. However, nothing is concrete till now. But the fans will get an update on this situation either from the club or the player in a few weeks.
In case you missed: Real Madrid beats Manchester United, Barcelona, and PSG to become 2023's most valuable football club
Whom will Real Madrid sign as a replacement for the Frenchman?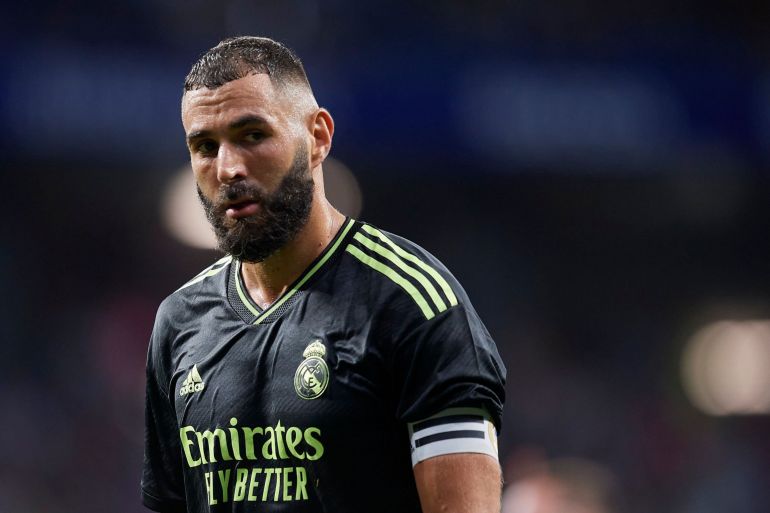 After Cristiano Ronaldo left the club Karim Benzema was the player to hold the reigns of Real Madrid. Since then, the Frenchman has played a very important role in the success of the club.
But with recent news reports even Los Blancos have no idea on whether Benzema will continue or leave the club. Without the Frenchman, the attacking lineup of the squad will be incomplete. And the players would struggle to score goals without a striker.
To overcome this problem Real Madrid has already started to find a replacement for Benzema. The club for now is speculating on Harry Kane, Roberto Firmino, and Victor Oshimhen. So, if Benzema leaves the club the fans could see one player and three players play for Real Madrid in the next season.
Related News: