The Japanese fans have been displaying their class and humility by cleaning up the FIFA World Cup stadiums after attending a match. The Asian fans have earned a lot of compliments and praise for their kind actions. After the game between Japan and Germany ended, the Asian lot decided to ease up things for the stadium staff as they picked up the solid waste from the stands.
This generous gesture by Japan is not seen for the first time in the 2022 FIFA World Cup. The Japanese fans did the same in 2019 during the Women's World Cup. The fans have finally explained why they clean the stadiums themselves after the full-time.
When asked about this act, Japanese fans replied: "Our heart is clean, so the stands must be clean. This means the team reaches its destiny." The culture of having a clean environment lies within the Japanese culture. Therefore, they like to contribute their part whenever they visit a different country as a tradition.
"We distribute blue plastic bags to everyone who sits in the Japan fan seats. So when our team succeeds, we can paint the area blue. To tidy and clean when we leave is a manifestation of our culture." A Japanese fan tells Al Jazeera after Japan's 2-1 victory over Germany.
The Japanese fans further enunciated that they have been taught to clean their own mess since childhood and that there was nothing special about it. Interestingly, various fans were shocked to see Japan's noble act at the 2022 FIFA World Cup.
Read more- "I can see the c*m dripping down your face"- Fans react to Piers Morgan's latest post praising Cristiano Ronaldo at the 2022 FIFA World…
2022 FIFA World Cup Japan vs Germany: What exactly happened?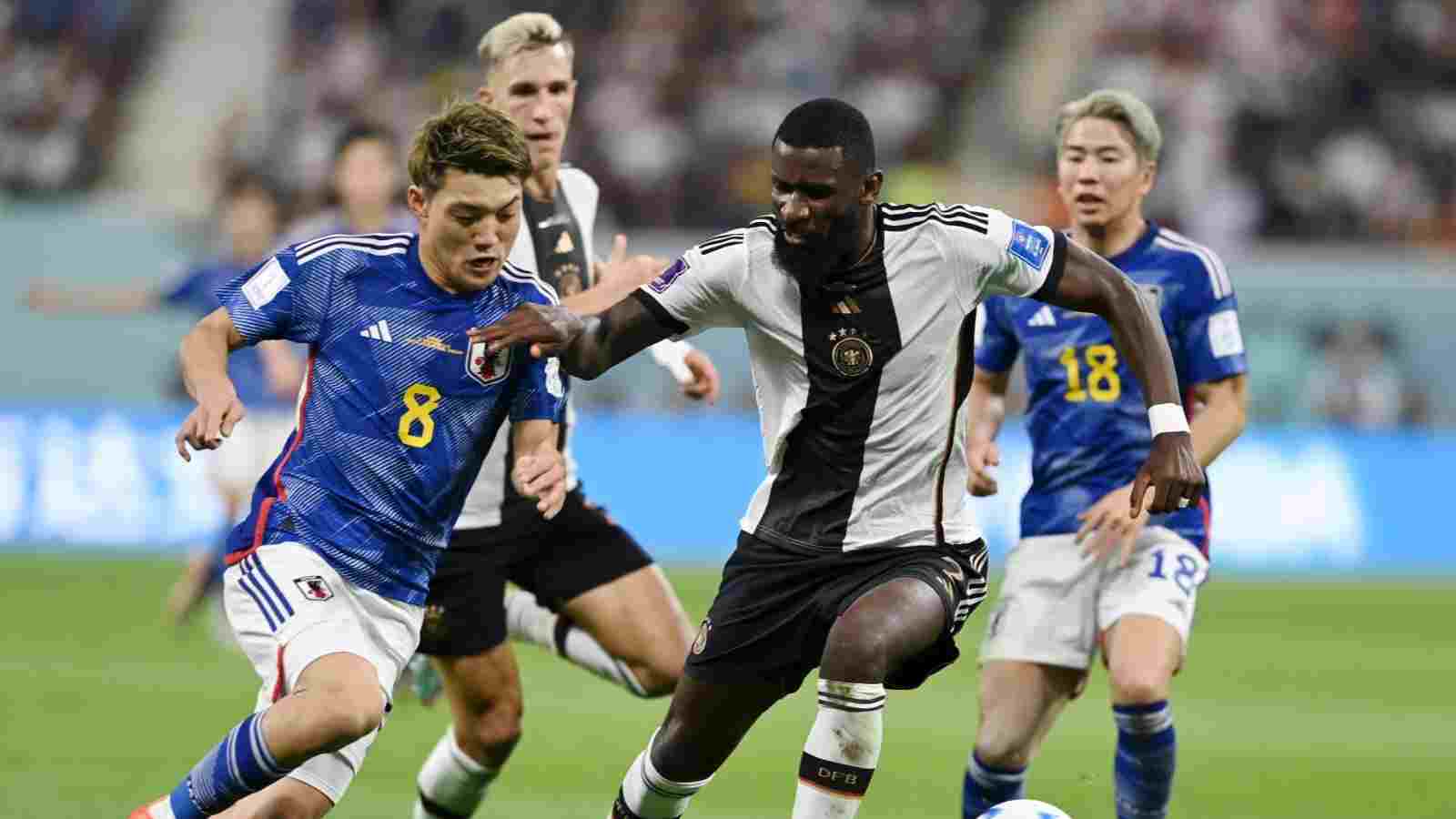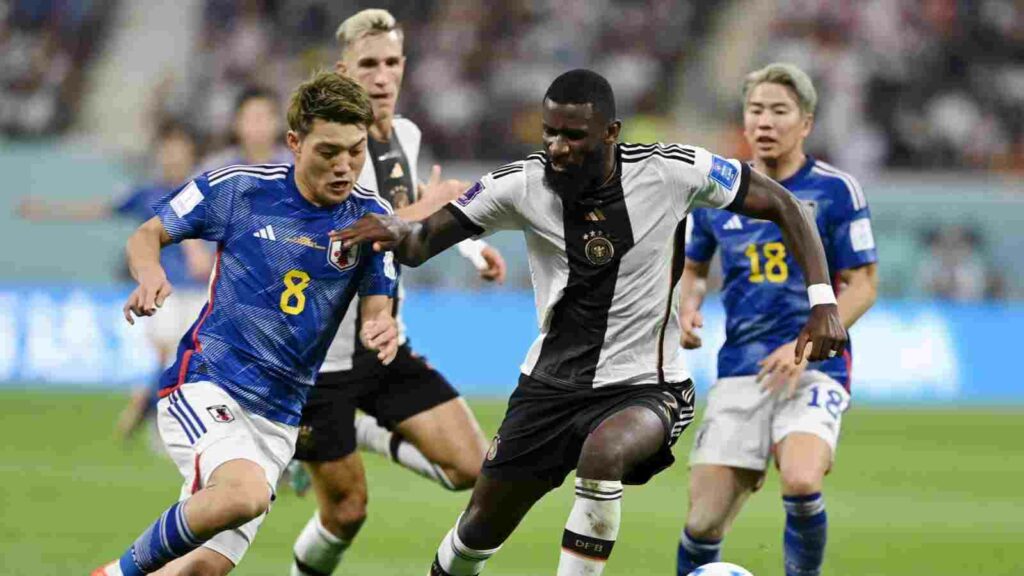 What seemed to be a game in control for the Germans till halftime, was turned into a nightmare by the final whistle as Japan came from behind to beat the European heavyweights. Germany took the lead in the first half, courtesy of Gundogan's penalty kick. But they failed to restore their dominance in the second half as Japan scored two brilliant goals.
Hansi Flick was left disappointed after Germany's loss in the opening game of the 2022 FIFA World Cup. Even with stars like Thomas Muller, Joshua Kimmich, and Manuel Neuer on the pitch, the German footballers could not outplay Japan and ended up losing 2-1.
Read more-FA missed a crucial meeting with FIFA prior to 2022 FIFA World Cup to discuss the outlawed OneLove armband
Also Read- "His sister's birthday coming up? " Fans react to Neymar getting injured in Brazil's 2022 FIFA World Cup opener against Serbia