Former World Cup golden boot winner, James Rodrigues, has called shots against Rafael Benitez during a twitch stream with Fabrizio Romano on Friday. Rodriguez blamed Benitez for his transfer despite an impressive first season with the Toffees.
James Rodriguez is currently playing for Olympiacos, Former Real Madrid and Everton player was not happy with how Rafael Benitez treated him. Rodriguez's transfer by Carlo Ancelotti was among the most unexpected transactions in Everton's history. Rodriguez still has a tonne of potential and is one of the most technically gifted players to have ever represented Everton, despite maybe being past his prime.  The Colombian star has now lambasted his former boss for how he was handled after Rodriguez was sold during the season Benitez took over as Everton's manager.
James broke into the scene with an amazing technique back in 2014 during the World Cup. His goal where he trapped the ball on his chest and volleyed it on the half-turn against Uruguay was a masterpiece. He was by far his most prolific during his Real Madrid and FC Porto days but recurring injuries have taken a heavy toll on his body, limiting his game time in recent years.
Rafa Benitez is no slacker either when it comes to footballing pedigree. The former UEFA Champions League winner with Liverpool is famous for his astute game reading and playing a pragmatic brand of football. Benitez has seen the likes of Gerrard, Lampard, Xavi Alonso and many other legends of the game, play and win under his tutelage. The Spaniard is currently out of a club and his current track record also suggests that Benitez might be on the decline as well, much like the Columbian
"I was at Everton for a year but I would have liked it to be longer… it went well, very well, I'm leaving due to a coach, because if not, I would stay. The coach told me on the first day of preseason 'you are old, you are already 30 years old, I prefer to have young people, with energy. So, find yourself a club. I told a leader, after three months he will be out, I have already worked with him," Rodriguez said during the stream
In case you missed it: Who is the Youngest player to score five goals in a single game?
James Rodriguez could move to Galatasaray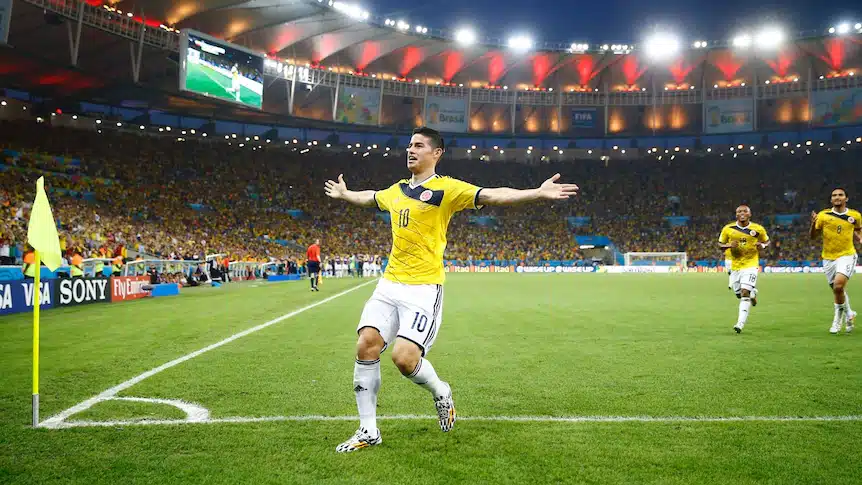 The Galatasaray board reportedly wants to sign James Rodriguez before the upcoming season, according to AS. The Colombian's contract with Olympiakos expires in June, and as of right now, no agreement has been reached to keep him. The former Real Madrid man has been consistent, despite slowly disappearing into anonymity. In his first season with Al Rayyan, he has scored three goals and provided four assists in just nine games.
But during the past several hours, 'AS' has reported that one of Turkey's most dominant teams, Galatasaray, is eager to recruit the Colombian star for the upcoming campaign. The Turkish team has recently added players like Juan Mata, Mauro Icardi, Dries Mertens, and Lucas Torreira. James may perhaps join them; it's not impossible. We'll have to wait and see what transpires over the coming months, but it is certain that Galatasaray is opening its doors to Rodriguez, who will soon need to decide on his future.