Manchester United has yet again come up with a disappointing performance in the Premier League as they suffered a close 1-0 defeat against Wolves on Monday, breaking their eight-match unbeaten streak.
Even though Manchester United has been getting the job done for the past few games, they still have not been at par with their performance, especially with their consistency.
Manchester United players unable to cope up with Ralf Rangnick's 4-2-2-2 play style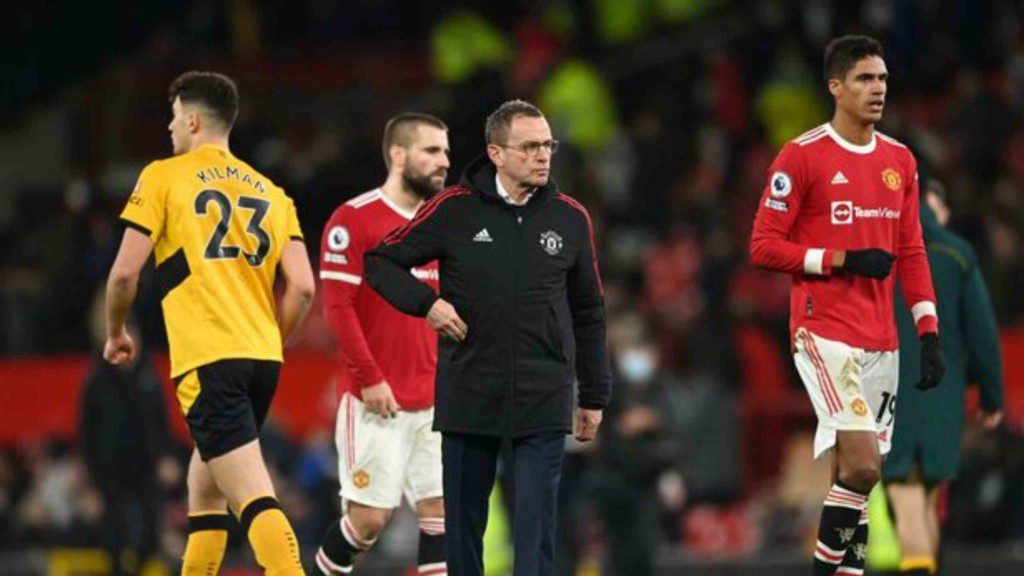 Ralf Rangnick's style of pressing has been known worldwide and is reputed to deliver impactful results, however Manchester United players have been finding it difficult to adapt to the style and new formation gameplay of the German.
Sources have told sky sports news recently that "They have the players at Manchester United who are ready to play, but they don't have the coach to get the best out of those players".
Ralf Rangnick has suffered his very first loss with Manchester United since his appointment as he now has the current stat of 4 wins 1 draw and 1 loss in 6 matches.
Wolves were sensational against Manchester United in Old Trafford on Monday as they completely dominated the Red Devils in the very first half of the game with almost 15 shots towards the goal, which is recorded as one of the highest taken shots by the Wolves in this season.
Wolves were able to continue their momentum in the game to get the much-needed and well-deserved goal in the match to win their first match in Old Trafford since 1980.
Some of the Man United players deserved applause which include the likes of Phil Jones who was sensational on the field, proving his worth to the fans even after returning as a starter after more than 700 days.
Also Read: "So Wise" Why Florentino Perez was right not to sign Cristiano Ronaldo back to Real Madrid?