Manchester United legends Wayne Rooney and Sir Alex Ferguson, as well as Arsenal superstar Bakayo Saka, joined the chorus of support for Cameron Norrie, while Miss Potter star Lucy Boynton added a touch of glitz.
Wayne Rooney, the former England captain, relaxed in large sunglasses with his wife Coleen and son Kai after stepping down as manager of Derby County at the end of June. Sir Alex Ferguson, Rooney's former Old Trafford manager, arrived looking dapper in a blue suit.
Coleen and Wayne Rooney arrived at the All England Lawn Tennis and Croquet Club on day 12 of the Wimbledon Championships in good spirits on Friday. The mother-of-four and Ex-Derby County manager looked stunning alongside their 12-year-old son Kai at the star-studded event.
Rooney's son, Kai currently plays for the Manchester United under 12s side and is following in his father's footsteps to pursue a career in professional sports. Wayne Rooney's allegiance to Tennis is well-known with the Ex-England international being a key admirer of superstar Novak Djokovic who reached his eighth career Wimbledon final on Friday defeating Brit Cameron Norrie.
Read More: Manchester United holds back kit release video featuring Cristiano Ronaldo with former no. 7s Eric Cantona and David Beckham
What was the occasion that attracted superstars like Wayne Rooney and Sir Alex Ferguson?
The Rooney family looked in good spirits as they arrived at the court to watch British tennis ace Cameron Norrie play the biggest match of his career when he takes part in his first-ever Wimbledon semi-final. Cameron Norrie had two days to think about how he could get under Novak Djokovic's skin in the Wimbledon semi-finals on Centre Court.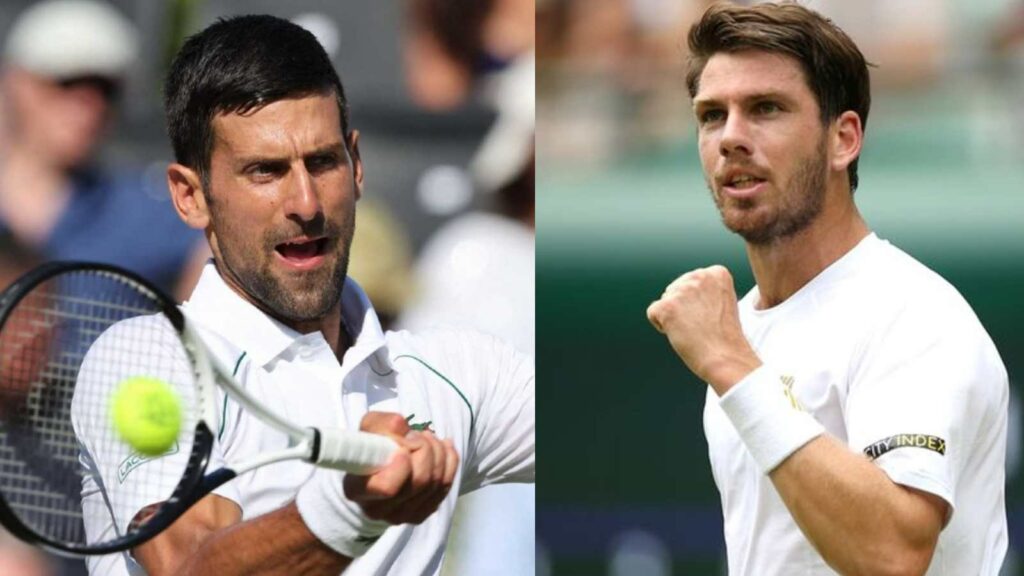 He got off to a fast and strong start, imposing himself on the six-time champion and imploring him to keep up as he built an early lead. In the end, he was simply defeated by a far superior tennis player. Following a shaky start and a one-set deficit, Djokovic methodically contained Norrie before comfortably outplaying him to win 2-6, 6-3, 6-2, 6-4 and move one win away from his fourth consecutive Wimbledon title.
He has now reached his eighth Wimbledon final, placing him second only to Roger Federer on the men's all-time list. As he competes in his 32nd grand slam final, a new men's all-time record, Djokovic stands one win away from becoming the second player, also after Federer, to match what seemed like an unattainable men's record two decades ago: Pete Sampras's seven Wimbledon titles.
Read More: "Such a brilliant footballer"- Christian Eriksen can aid Bruno Fernandes at Manchester United, feels Kevin Campbell