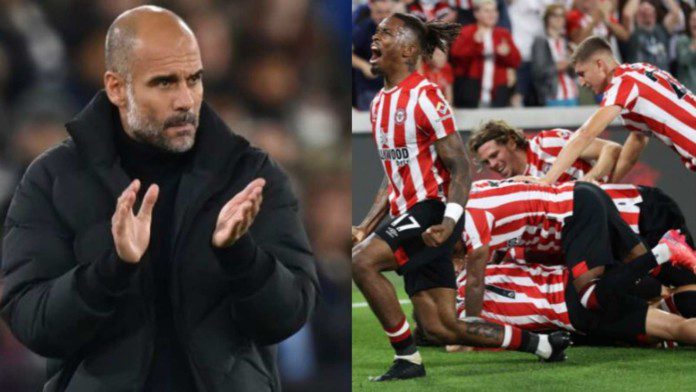 After dominant victories against Leeds, Newcastle and Leicester City, Pep Guardiola now faces Brentford at the Brentford Community stadium on Wednesday night. City have scored a total of 17 goals over the course of three games and looking unstoppable at the moment and are on course to another Premier League title as they sit six points clear of both Liverpool and Chelsea at the halfway stage.
However the Spaniard is not taking the Brentford game lightly at the Brentford Community stadium after their impressive performances against the big boys like Chelsea, Liverpool and Arsenal. Guardiola also spoke about the fixture congestion in the Premier League during the festive period along with the COVID-19 outbreak and the postponement of numerous fixtures. However this is why winning the Premier League means so much and feels so satisfying.
"The Premier League is like this. That is why it is the most satisfying competition if you are able to win it. You play against all the big teams in different circumstances and you have to solve it. It will be no exception in the next two games." Guardiola said.
He further added the impressive start Brentford made to the Premier League season "They made an incredible start to the season, they are doing really well. I saw the game against Chelsea – wow. They lost but were incredible. They drew with Liverpool, they beat Arsenal. They are a top team, we know it and will prepare."
"He's is an exceptional player"- Pep Guardiola says playmaker Kevin De Bruyne is getting back to his best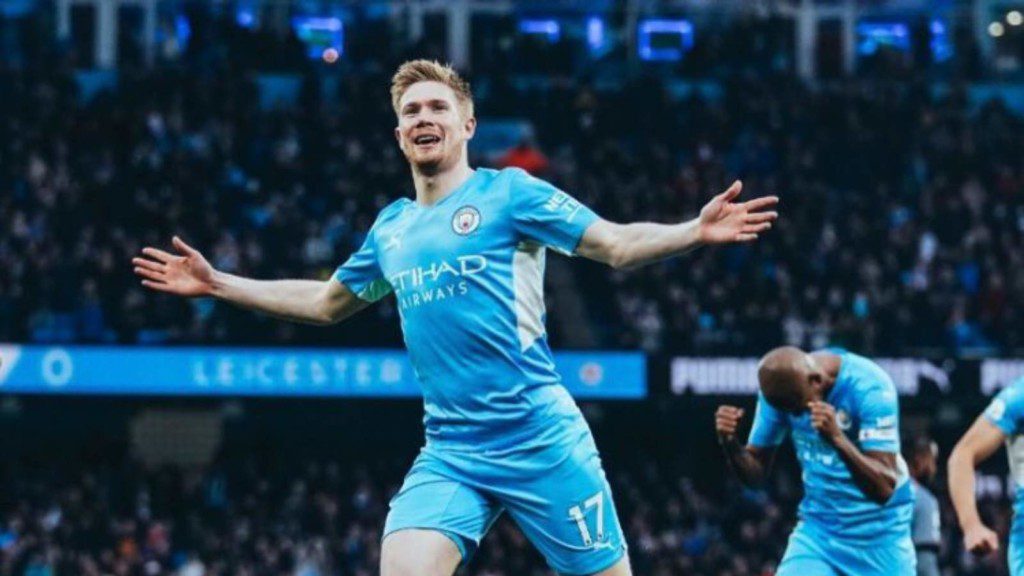 Kevin De Bruyne was once again at the top of his game against Leeds, Newcastle and Leicester City. The Manchester City boss says that the Belgian international is slowly getting back to his best ever form and will surely add alot to the team. De Bruyne was hindered with injuries and COVID-19 at the start of the season however he is now back fully fit and already pulling the strings in midfield for Manchester City.
Here's what Pep had to say about the star playmaker "Kevin, when he is fit, has something unique in the world. He is an exceptional player. He struggled at the beginning of the season and is now much, much better. The Leeds game was really good and (against) Leicester he was really good all game."
Also read: "This is not the priority"- Kylian Mbappe dismisses transfer talk, commits his focus to the pitch