The Premier League never fails to amaze us as it continues to deliver some of the most exciting and nerve-wracking matches, with the most recent being the match between Leicester City and Tottenham Hotspur.
Leicester City was hit with a shocking wave when their 2-1 lead suddenly vanished in the five minutes extra time and was turned into a 3-2 loss by Steven Bergwijn who scored two consecutive goals in the 95th and 97th minute.
Jack calls up Jason Cundy and Jamie O'Hara in the TalkSPORT studio to express his remorse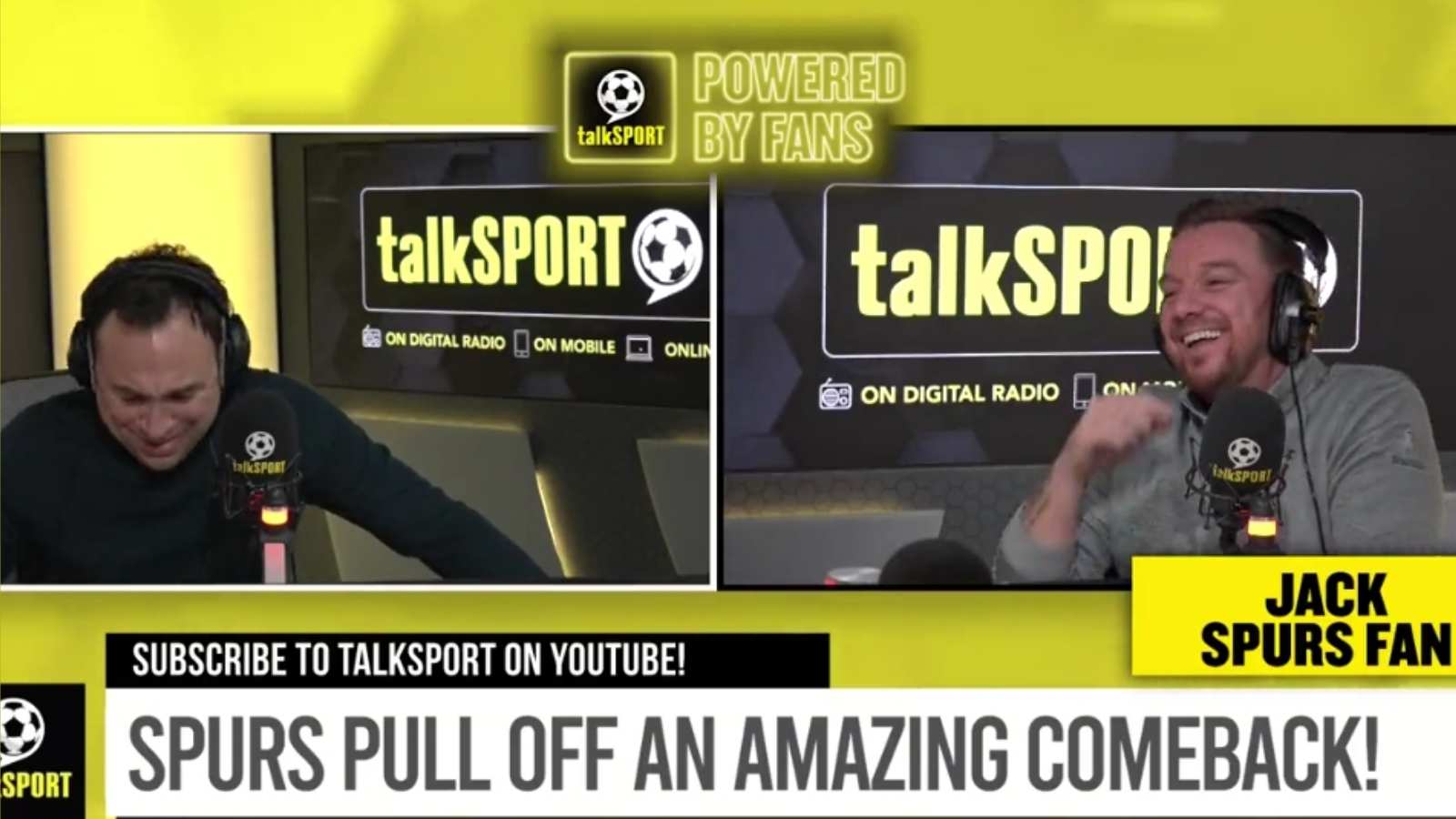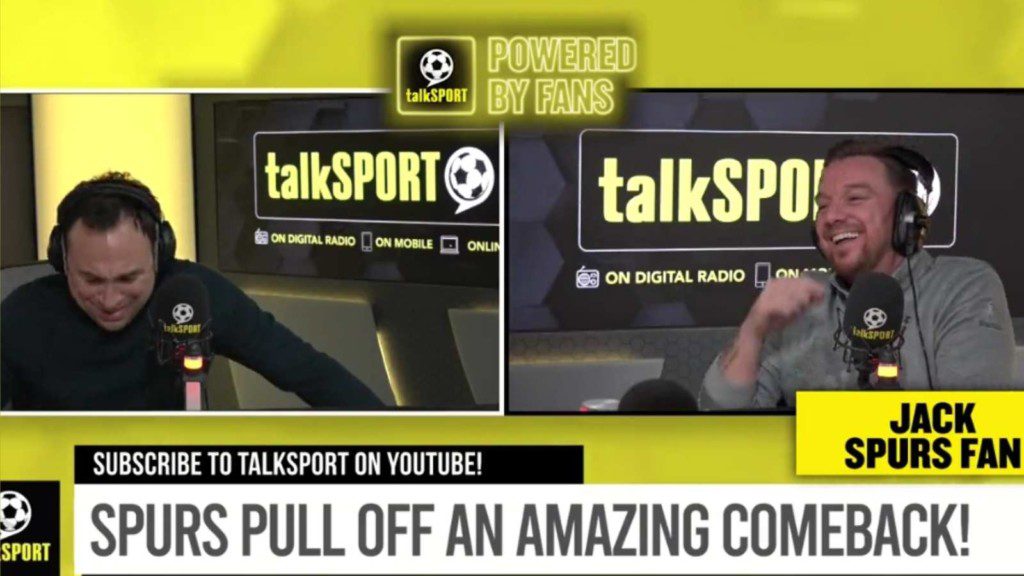 A Tottenham Hotspur fan who went to the King Power Stadium to watch the game, regrets having left the stands at the 88th minute as he goes on to express his emotion on TalkSport call to Jason Cundy and Jamie O'Hara.
"Guys I've pulled an absolute stinker. I've only gone and left in the 88th minute. It's awful, I've got to pay the fine, I felt like a loser when I got in the car. It was awful, I'll be honest, I was out the ground, I didn't even see Bergwijn come on," Jack said on call.
"What about this one, an hour and a half there – 88 minutes – and a hour and a half back, and the one minute we all stayed for, I've gone and walked out, it's awful," he added.
Tottenham players, managers, and fans went crazy after the winning strike at the 97th minute and the away stadium turned into an ecstatic joy field for the Lilywhites.
Tottenham earned a vital three points in their name to move up further in the points table and reduce their gap with West Ham who currently sits at fourth place in the points table.
Also Read: Tottenham set a unique Premier League record after dramatic victory against Leicester City