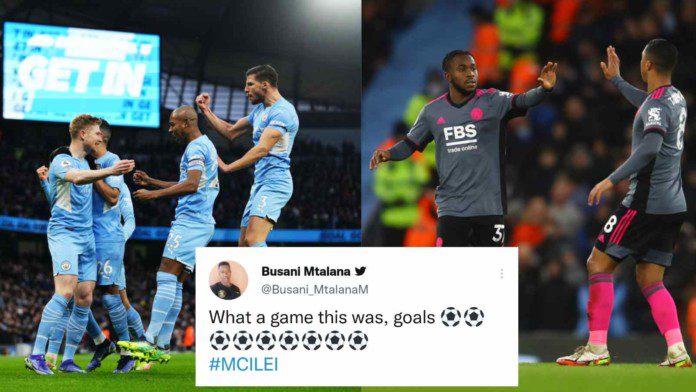 The Boxing day clash between Manchester City and Leicester City turned out to be one of the most exciting contests in the English Premier League this season as the match was filled with goals and exciting moments throughout the 90 minutes of the game.
Manchester City was in control of the match from the very first minute of the game and they had an early lead to show for that as Kevin De Bruyne opened the scoring at the 5th minute of the game with a beautiful controlled shot from the box.
Manchester City became the second team in this season to score four goals in the first half of the game after Liverpool, who did it again Manchester United earlier in the campaign. Within 25 mins Man City was 4-0 up in the game.
Things were starting to look somewhat wobbly for Man City when Leicester started to make a comeback in the game as they scored 3 goals within 20 minutes of the second half play, making the score 4-3 within 65 mins.
Manchester City is no team to be wrestled with as they finished the game adding 3 more goals to their tally, earning an important and staggering 6-3 win over Leicester City on Boxing Day at the Ethiad.
Twitter reacts as fans catches some mind boggling action from the clash between Man City and Leicester City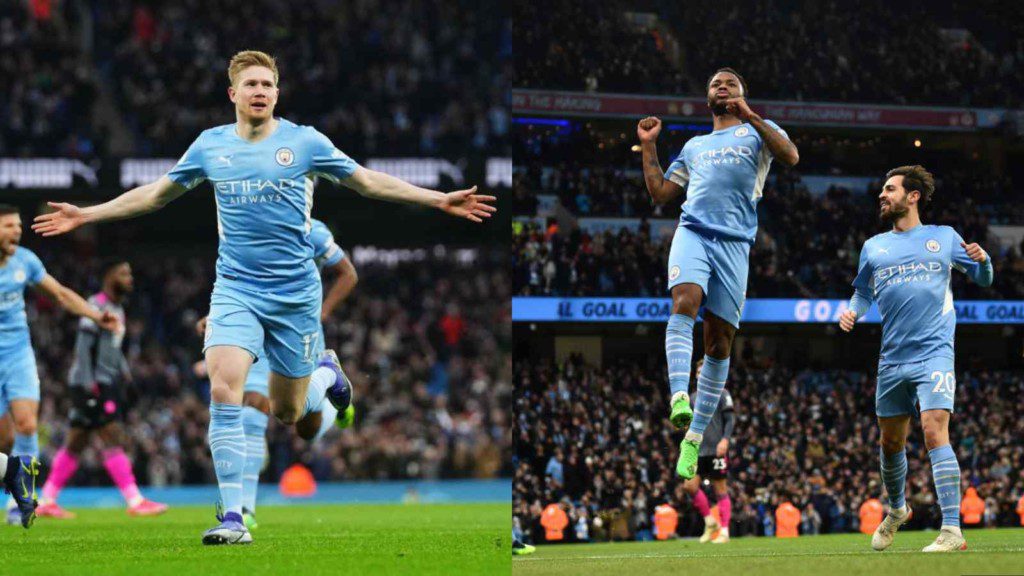 Twitter has had some crazy reaction to the 6-3 scoreline of Manchester City and Leicester City as both the teams put up an excellent show for the fans on the Boxing Day of 2021.
Manchester City has been maintaining their class as Pep Guardiola currently moves much ahead with points sitting at the peak of the table above Liverpool, Chelsea and Arsenal.
Manchester City have won their last 9 PL games and have scored 30 goals in those games. Pep Guardiola will be looking to continue this domination and bag his fourth Premier League.
Also Read: Premier League: Manchester City vs Leicester City Player Ratings as Mahrez star in a 6-3 victory for City