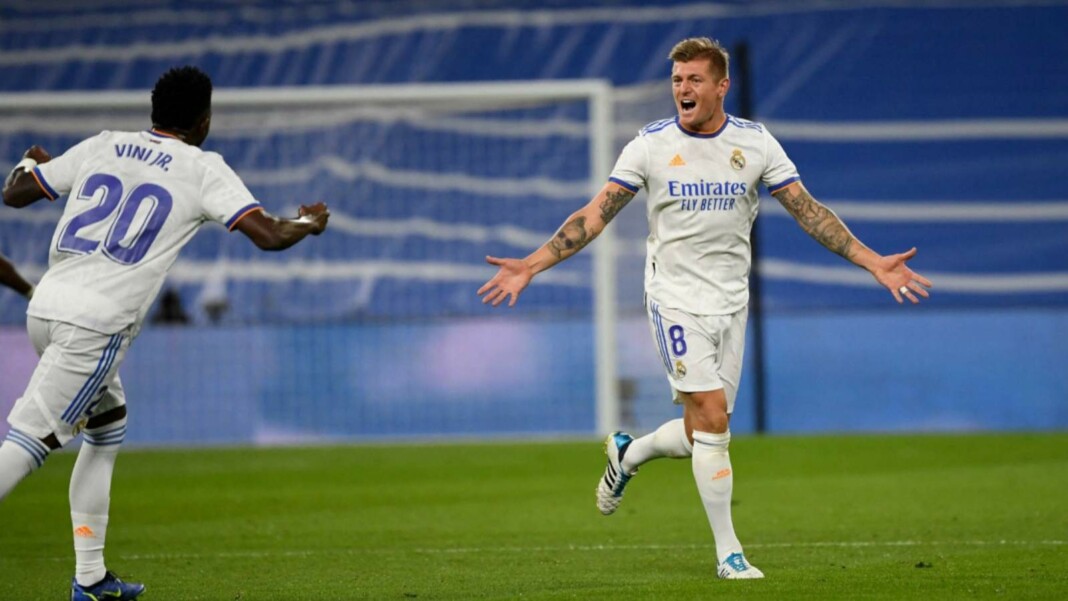 Real Madrid have taken an early lead against Rayo Vallecano at the Santiago Bernabeu by virtue of a brilliant strike from their midfield maestro Toni Kroos. Real Madrid have continued their rich form in front of goal under Carlo Ancelotti and it is showing against Rayo Vallecano.
Los Blancos have started the match on a positive note, and have been rewarded with a much deserving lead in the 14th minute of the match.
Toni Kroos scored his first goal of the season with an outstanding strike
The move was started by Eder Militao who has been exceptional with his distribution so far in this match and has shown a genuine intent of carrying the ball forward on a number of occasions. The Brazilian pinged in a ball through the centre, which was headed on by Toni Kroos inside the Real Madrid half.
The header was more of a hopeful one and dropped into a no man's land in the Rayo Vallecano half. However, to everyone's surprise, Vinicius Junior made a great run into the half from the left wing and got hold of the pass, ahead of any Rayo Vallecano player.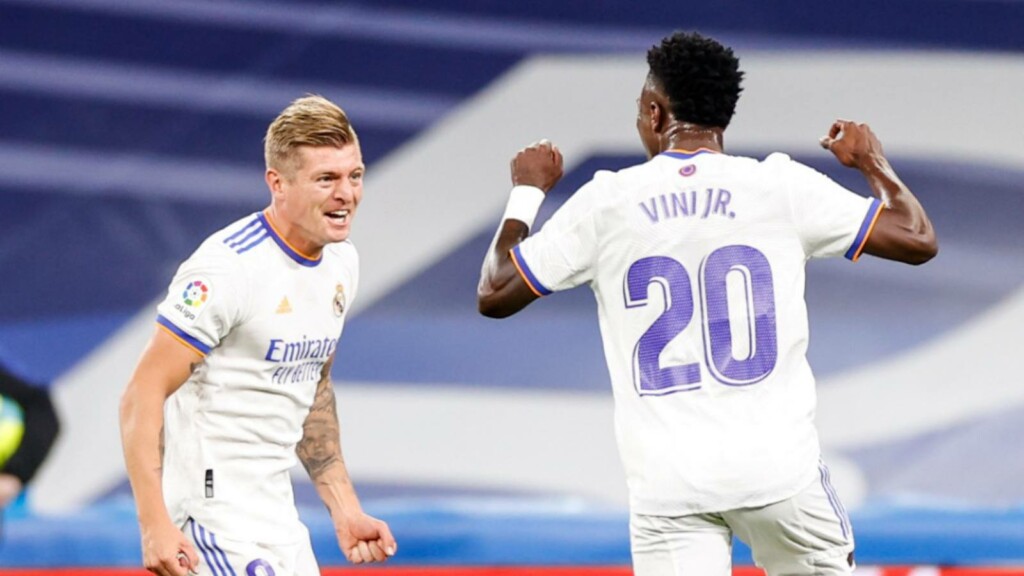 Vinicius carried the ball, right up to the edge of the penalty area, before passing it on for Asensio who had made a run outside him on the right flank. The Spaniard cut in onto his stronger left foot and seeing that he did not have a direct shooting opportunity on goal, decided to pass it into Toni Kroos, who was arriving into the penalty box.
Kroos unleashed a powerful strike on the volley, doing his usual pass-shot thing to slot it into the top corner past the diving hands of the goalkeeper, who had no response. The goal was initially ruled out for offside but was awarded after a VAR check confirmed Vinicius wasn't offside in the build-up.
Also Read: Sergi Barijuán expresses his disappointment in the post match conference after 3-3 draw against Celta Vigo