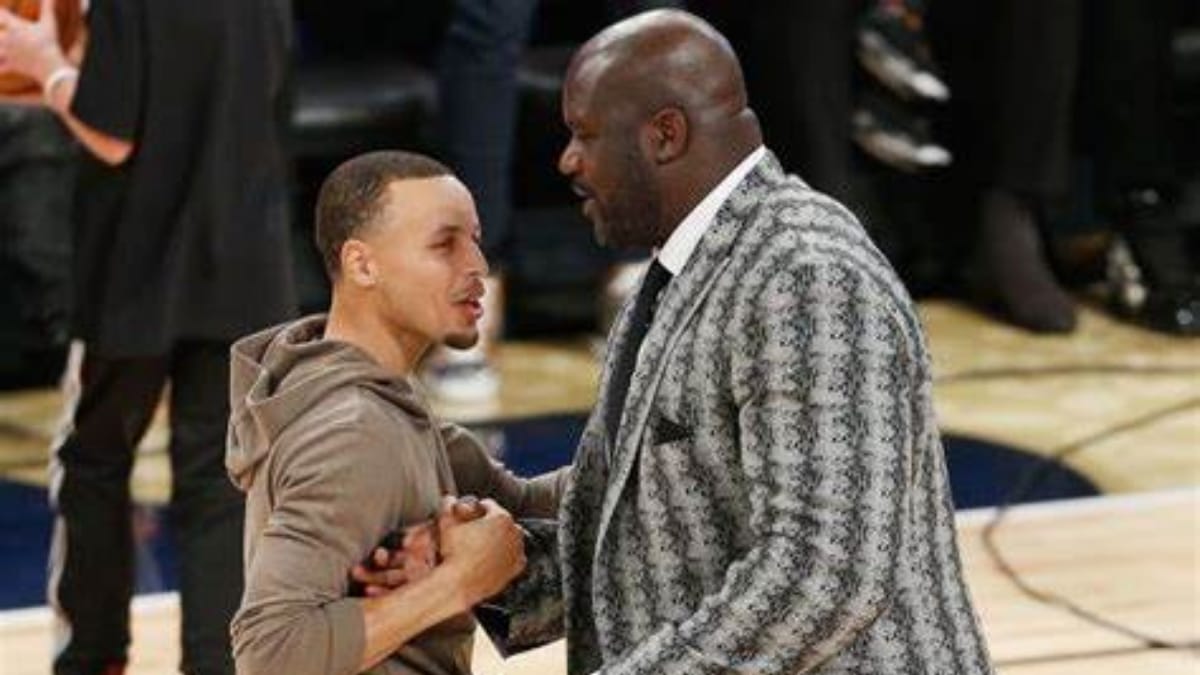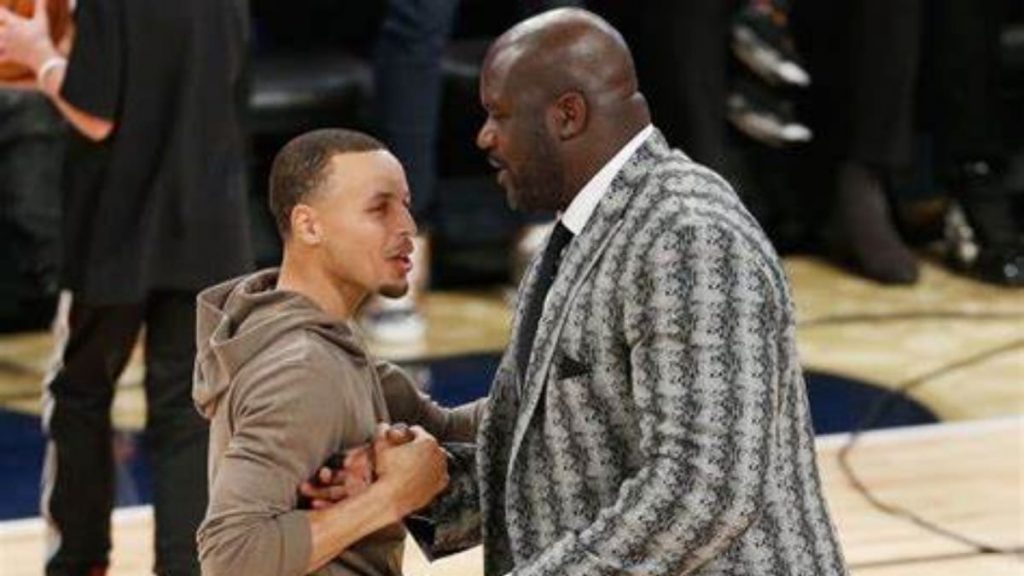 When it comes to analogy in the NBA, Shaquille O'Neal never spares to give his opinion. He isn't an alien analyst. But one to watch out for everyone. His voice has always been a controversy and even has landed him in trouble many a times. From firm criticisms to bold claims, he has voiced against some of the best players in the NBA. May it be Rudy Gobert, Donovan Mitchell, LeBron James or Ja Morant. Shaq has done it all. Currently with the debates he highlighted why Stephen Curry is his number 1 pick.
With some firm criticism and comments, he brought the debate of Stephen Curry to the lime light. At TNT, Shaquille O'Neal revealed that his favourite go to player currently is Stephen Curry. The Golden State Warriors have been in a misery. After a plethora of injuries in their starting roster, they have made a decent comeback. After Curry had an unreal performance against the San Antonio Spurs, Warriors have answered a lot of questions that pulled them back. Shaquille O'Neal revealed, "I like him because it's something that I haven't seen before. A lot of times when I try to compare the new era and the old era people say I'm hating. … I've never seen anything like Steph, and that's why he's my favourite player."
Shaq names Stephen Curry as the best new era player
Losing Klay Thompson for another straight season is very hard for the Warriors. But after all the show needs to go on. Steph Curry has been overloaded with a lot of responsibilities. Drawing a quick comparison with LeBron James when he was in Cleveland may bring a similar idea. LeBron carried the team single handed to the finals 3 times. Stephen is going through the same phase right now.
After all Shaquille O'Neal has always been rational. His facts are straight up clear. Curry has been performing for the Dubs. But GSW really need a strong hold to winning momentum. They have had a mixed season of victories and failures hand in hand. The 32-YO has real reasons to get the team up and running if they are eyeing the title.
Also Read: Stephen Curry dazzles with 32 as Warriors end San Antonio Spurs…