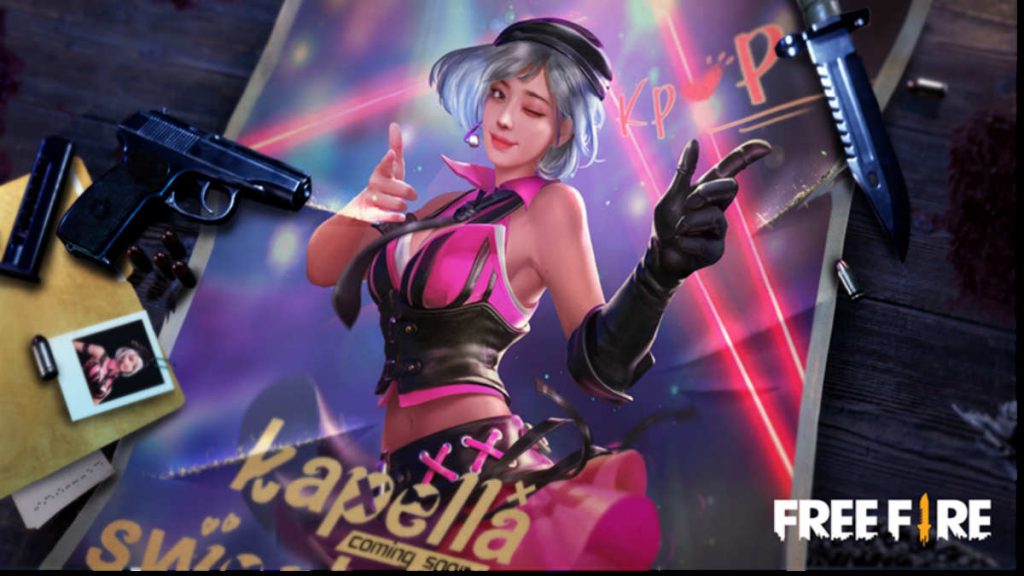 The developers have finally released the Free Fire OB26 patch notes on February 4. Mystery Box, Vending Machine, UAV Lite, War Chest, and Revival Card are some of the major updates. Training grounds have been improved, plus, there is a new addition of quality graphics. Ferris Wheel, Bunny Race, and Gloo Wall Training are some of the new items in the OB26 update.
Free Fire OB26 Patch Notes: New Items, Ferris Wheel, Fancy Hammer, and More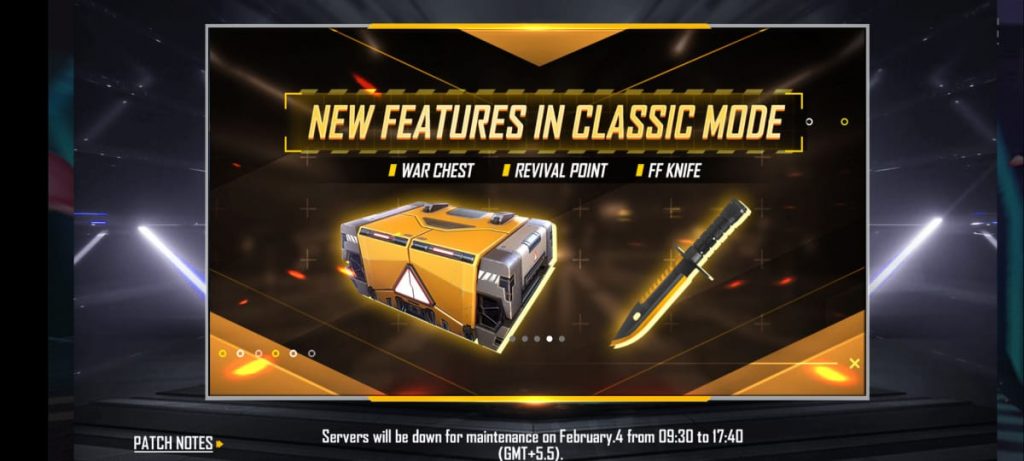 The details of the patch notes are elaborated further in the article below. The UAV-Lite (Personal UAV) will be a utility item that can scan the surroundings to see if there are enemies nearby. Using it as a drone before moving out to ensure the safety of your squad. More details of the patch notes are here.
Rank Season 5
Clash Squad Season 5 is here! Rank up to Gold III or above to receive the Clash Squad exclusive item – The Golden MP5!
Map-Based Store
Ever since the developers adjusted the store in season 4, they got feedback that players hope to see more weapons in Clash Squad. In season 5, they will be introducing a new store system where players will activate different sets of stores on different maps. This way, most of the favorite weapons will be available to you in Clash Squad.
New Item – Mystery Box
The Mystery Box is designed to give the losing team an opportunity to fight back by giving the buyer a chance to obtain special items from the box. Players will be given 3 items inside each Mystery Box and they can choose one of them to bring into battle.
Vending Machine Update
In this patch, the developers are making some adjustments to the vending machine. First off, they will be adjusting the price of various objects based on their performance. In addition, they will be increasing the amount of tokens available on the map so players can use the vending machine more frequently to upgrade their gear.
New System – Revival Point
Revival Point will be a new system in Classic Mode where players can revive the entire team after capturing and activating the Revival Point. However, revival points are located in locations with minimal covers. So be prepared, as nearby enemies are signaled when the revival point is being activated.
M1014
The M1014 has fallen quite a bit ever since the developers introduced the M1887 and Vector. They are giving it higher damage and a bit more firing rate to make sure it stays competitive with other shotguns.
M1887
The M1887 has been the king in the mid-to-close range battle for too long. They are reducing the range slightly so it will be more difficult to be one shotted by your opponent in mid-range.
Also Read: Free Fire OB26 Update: How to Download Using Activation Code?