Free Fire has a variety of events that appear in the game and are rewarding for the players to participate in. Here we discuss about the Free Fire Rate Up spin where the players can select what grand prize they want!
Free Fire cosmetics are very popular among the players and the weapon skins and loot crates are one of the desired ones. These allow the weapons to get buffs on the battlefields and can enhance player experience. Many events feature these skins and the Free Fire Rate up is one of them.
Free Fire rate up event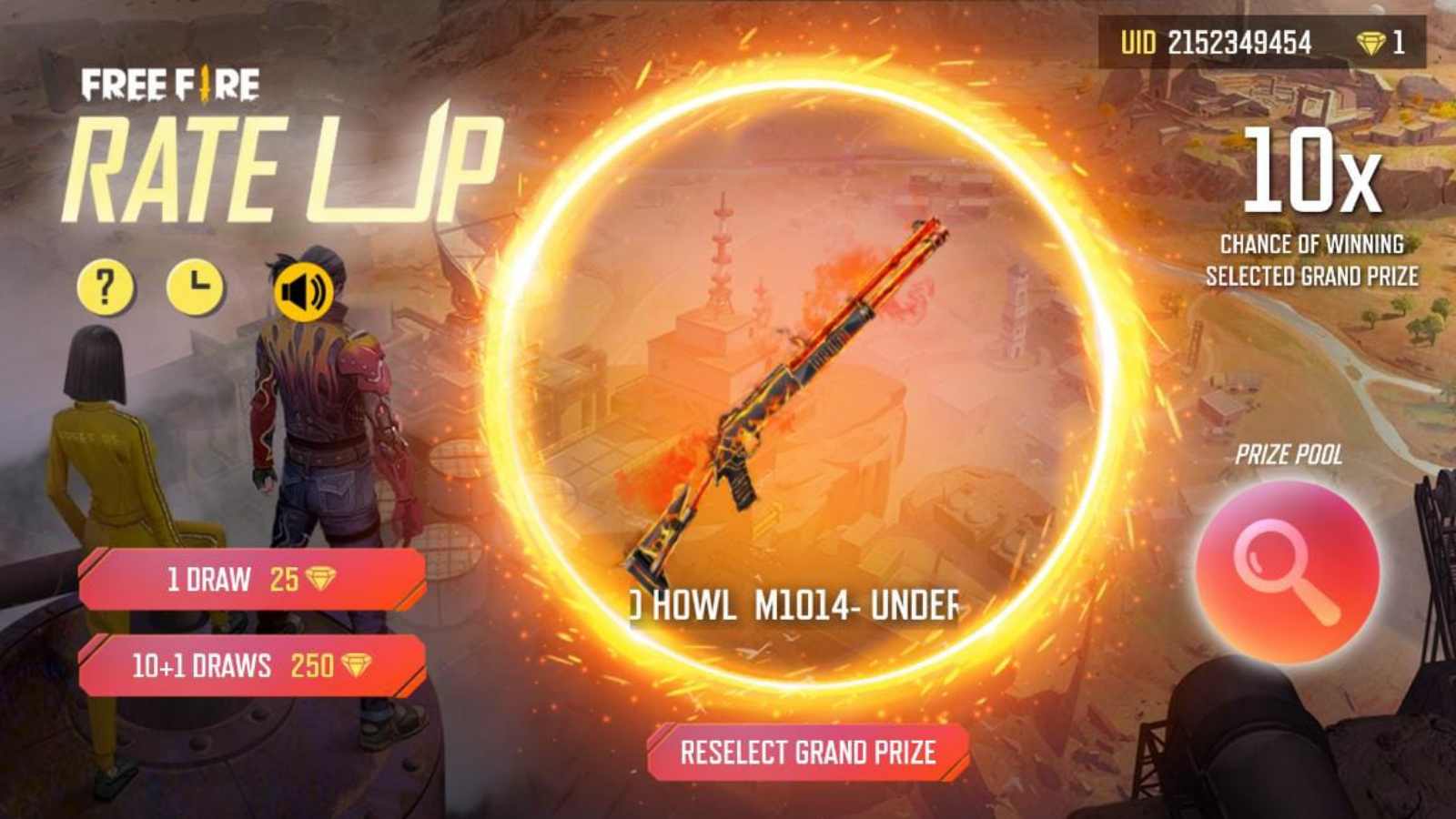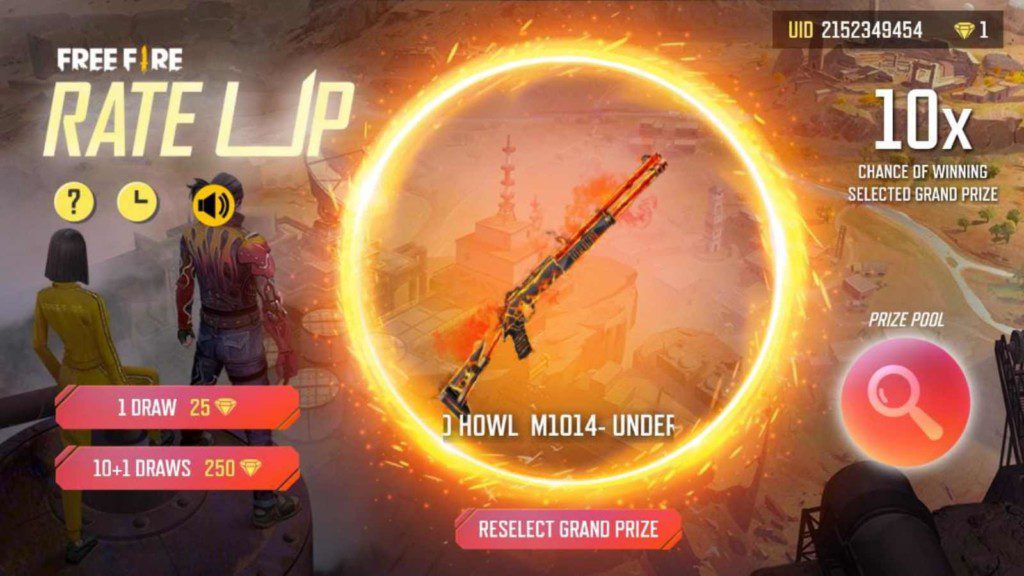 On starting this Lucky Draw, players will be given a choice to select the Grand prize weapon skin that they want the most among ones present. Upon selecting one, the chance to get it increases by a lot.
Related: How to get the Skull Punker AWM in Free Fire?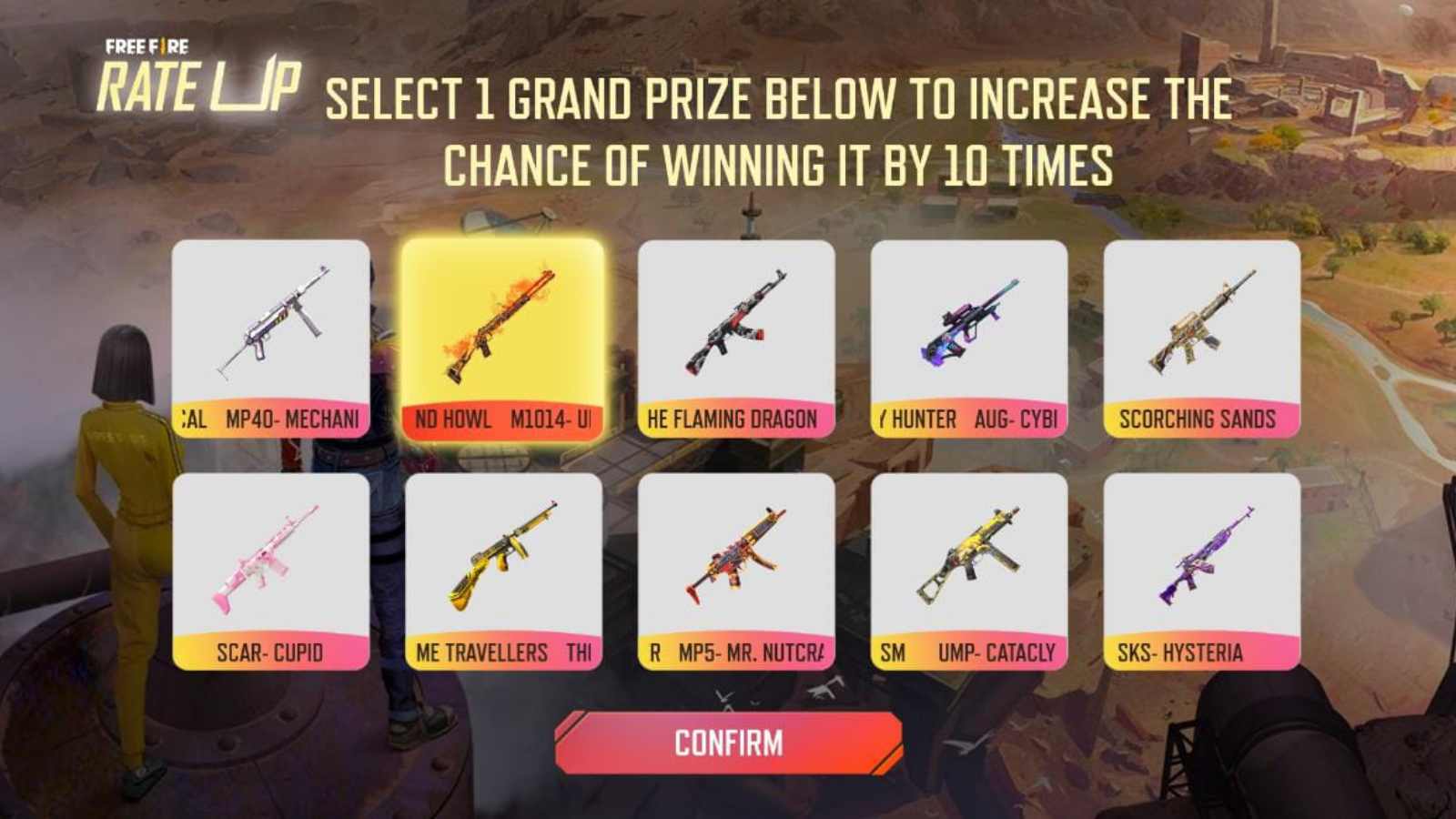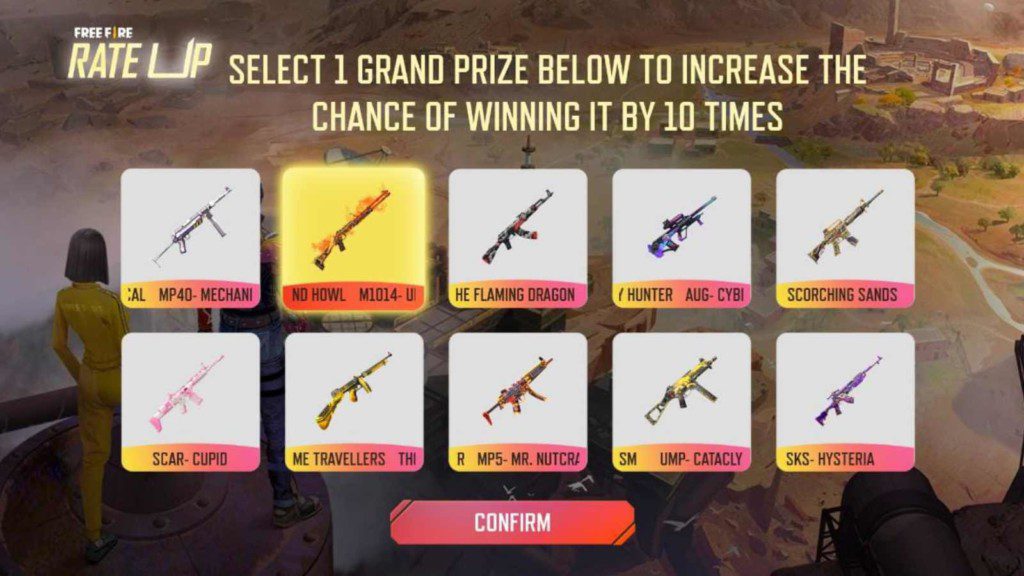 The prize pool for the event include:
Grand Prizes
MP40 – Mechanical
M1014 – Underground Howl
AK – The Flaming Dragon
AUG-Cyber Bounty Hunter
M4A1-Scorching Sands
Scar-Cupid
Thompson-Time Travellers
MP5-Nutcracker
UMP-Cataclysm
SKS-Hysteria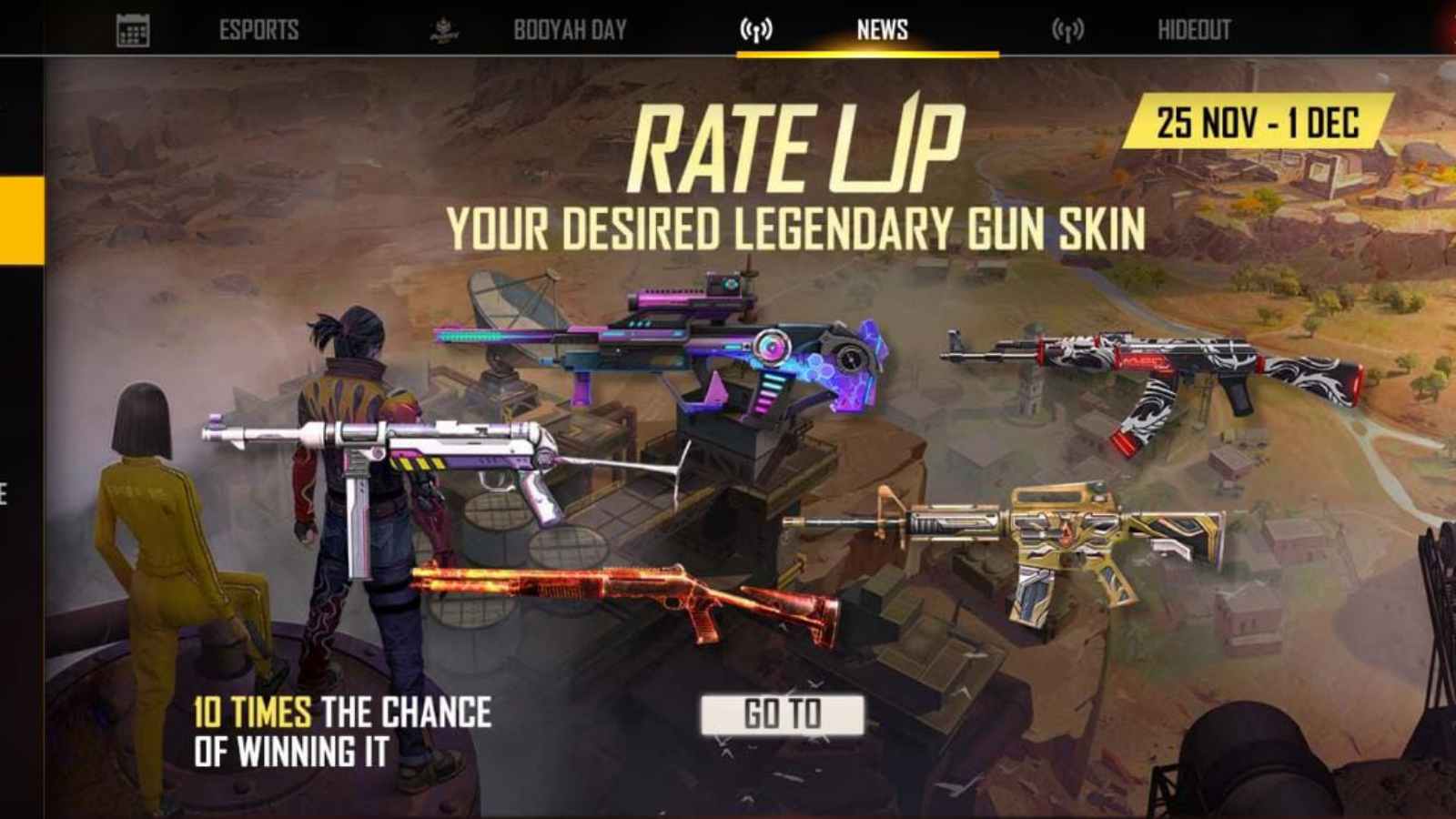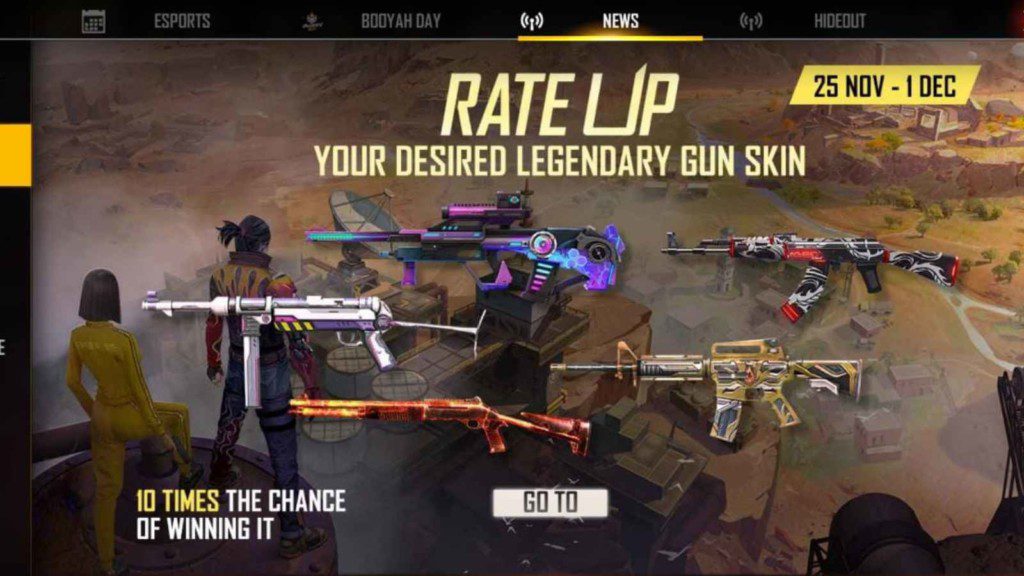 Miscellaneous Prize
Mechgirl MP40 Crate
Fiery M1014 Crate
Dragon AK Crate
Bounty Hunter AUG Crate
Earth M4A1 Crate
Cupid Scar Crate
Thompsons Time Travellers Crate
Mr. Nuttcracker Mp5 Crate
Make it rain P90 Loot crate
Ruby Bride AN94 Crate
Swordsman Legends SVD Crate
and much more!
Players need to select any grand prize before entering the Free Fire Rate up spin and then they can spin the wheel for 1 time with 25 diamonds and 10+1 time with 250 diamonds.
How to access the Spin in Free Fire?
Open the Free Fire app and then navigate to the Calendar section on the right side of the screen.
After this, click on the Events tab and then on the Rate Up spin tab on the left.
Click on "Go To" and the spin will open and players can spin using the "Spin" options.
Follow our Instagram page for more updates on gaming and esports!
Also read: Free Fire Asia Championship 2021 (FFAC): How To Get Chicken Emote, Hysteria Gloo Wall And AK 47 Pumpkin Flame For Free?