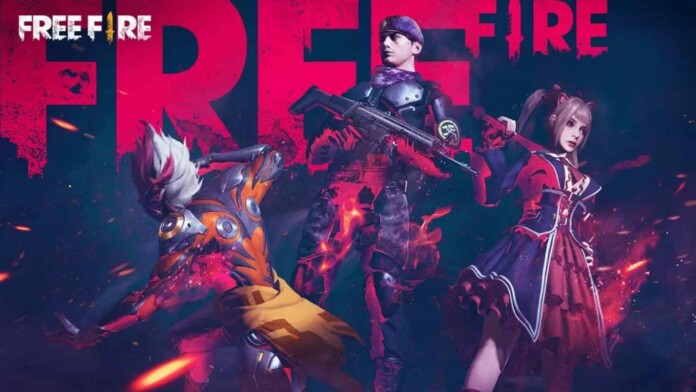 Free Fire Redeem Codes for today (30th May): Free Fire has emerged as the most popular battle royal game and over the past couple of years, the game has seen a massive upsurge in its popularity. The quick-paced battle royal game is home to an arsenal of weapons, skins and cosmetic bundles, characters, events, and more. However, most of the items that the game features require in-game currency diamonds. Many of us could not afford to buy diamonds, and that is where Free Fire Redeem codes will come in handy.
Free Fire Redeem Codes for Today (30th May)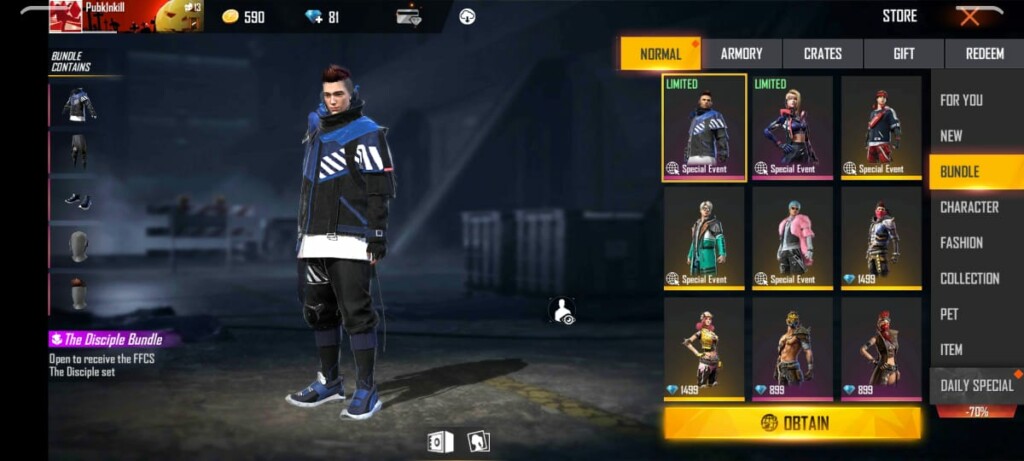 ZBTM1AHLGAPY
FFRAKVSUW3HZ
AWDKLMIJJSSA
SPGIGNCA35UE
Related: How to Overplay Shirou character in Free Fire: Here are some tips for May 2021
Free DJ ALOK! Attention Readers!!!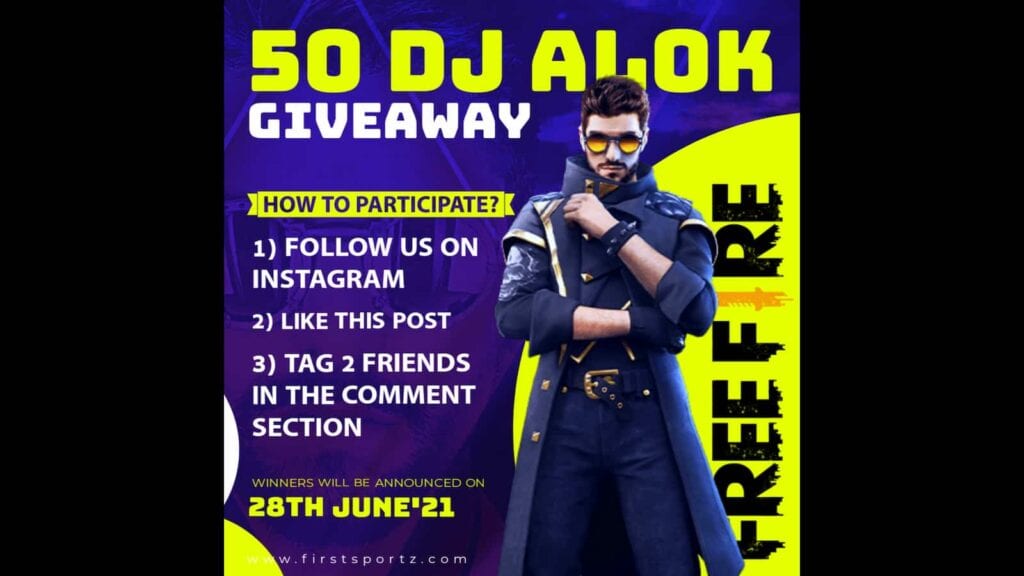 We are doing one of the biggest giveaways in the history of 50 DJ Aloks, you all read it right 50 DJ Alok giveaway. So here are some simple steps to follow which you can stand a chance to win a DJ Alok for you and your friends absolutely for free.!
Giveaway Rules:
Step 1: Follow our Esports Instagram page. Click here to Follow FirstSportz Esports Instagram page
Step 2: Like the poster and tag two friends in the comments section who needs DJ Alok.
Free Fire Redeem Codes for Today (29th May)
FKP6R86GKKZQ
ZBTM1AHLGAP
487P-8ZVG-ZGEA
WJAT-JNDF-KJNA
Free Fire Redeem Codes for 28th May
FFI0HZHK8LBD
FFI55GAGDRLQF
FFMBPJTQBNZT (Shirou Character)
WTZ3-LM8W-3SWC
HP5D-XHQA-NLB5
PCNF-5CQB-AJLK (Cobra bundle)
Free Fire redeem codes for 27th May, 2021
FFIC-DCTS-L5FT (Free Fire criminal bundle)
HXVD-EU6E-PW5X
5G9G-CY97-UUD4
AJDG-753H-LHS5
HSCD-SJOH-F47H
HP5D-XHQA-NLB5
PCNF-5CQB-AJLK (Surfboard)
Free Fire Redeem Codes for 25th May, 2021
HP5D-XHQA-NLB5 (DJ Alok Bundle)
H28U-ZG5A-TK2R
AO0-2ZL-KJD-PGV
FF8-M82-QK7-C2M (Nutcracker outfit)
QUZ5-MJPP-Y92E
GZ3S-LYFG-TD8X
487P-8ZVG-ZGEA
Free Fire Redeem Codes for 23rd May 2021:
ESX24ADSGM4K: Leap of Faith Surfboard
ESX24ADSGM4K
QQWER567HBVV
JJKHBVKP8645
ASQWCBNMKJ57
SSDRCZXNB45J
SDLLKHGTYUON
ZZCVGHUKMGQW
QWUJLMBVCDFG
CVBBNH6FQETY- Outfit
How to redeem codes to get the rewards?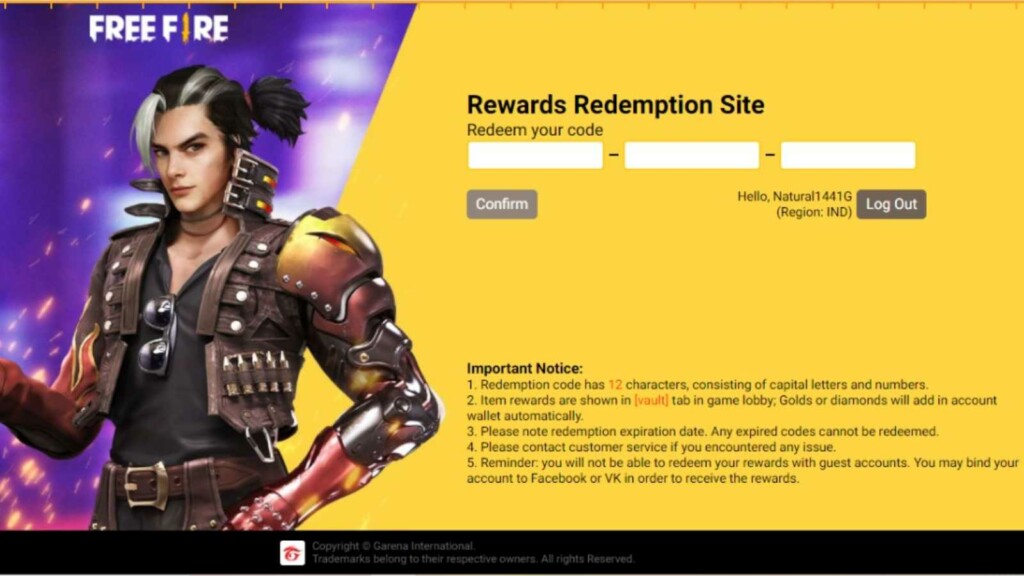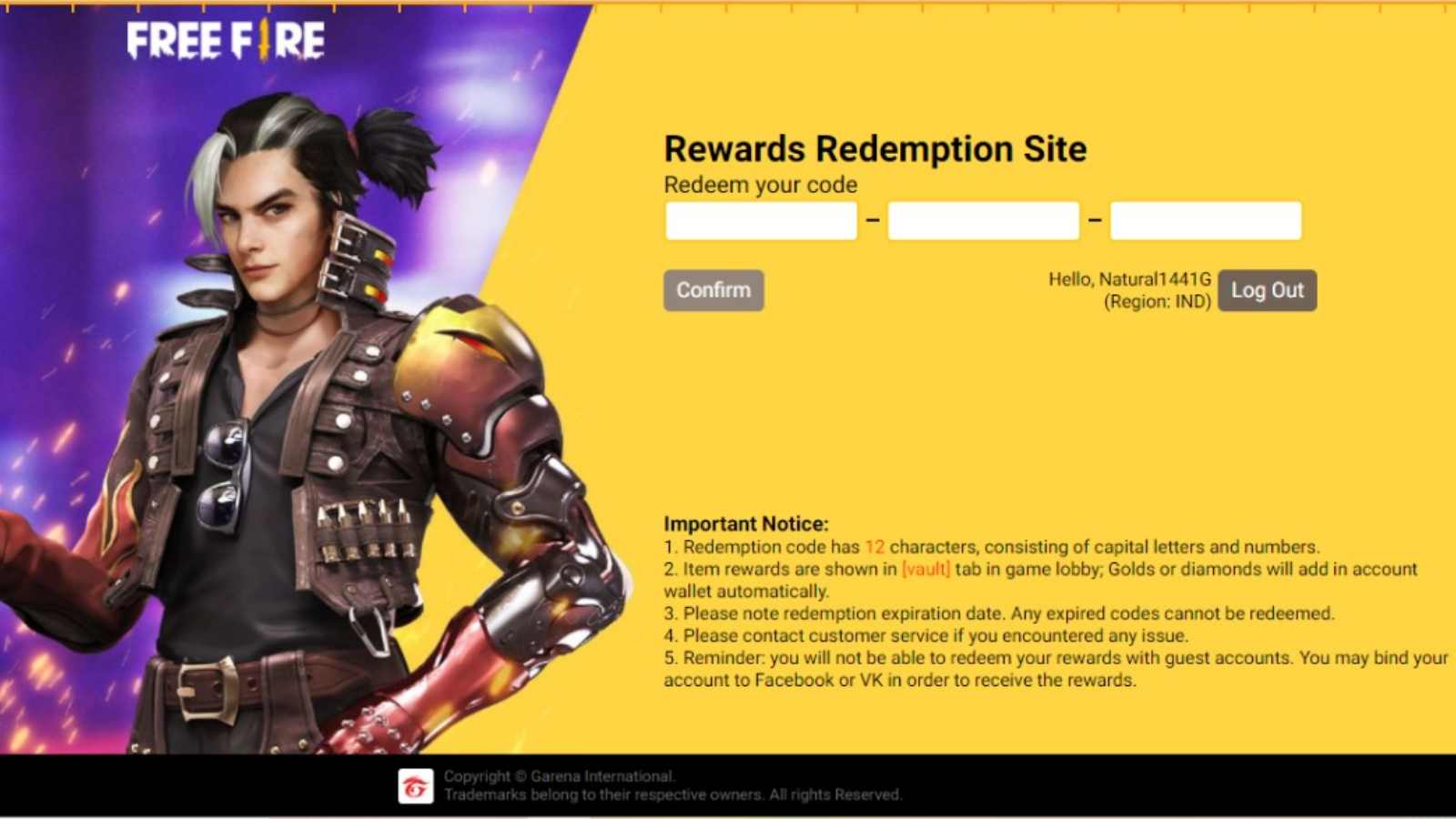 Garena Free Fire Redeem Code contains a 12-digit alpha-numeric key which by using them you can win rewards in the game. Anyone can use redeem code on the official redemption site of Garena Free Fire. Follow the given steps below to obtain free rewards via the Redemption site:
Step 1: Get access to any web browser and type 'reward.ff.garena.com' in the search box. Even, you can click here to visit the official redemption site of Garena Free Fire.
Step 2: Once you get access to the site, Login into the website with the help of following social accounts which you have linked to Free Fire account.
Step 3: Next, You should enter the redeem code into the available text field and click on the "Confirm" option.
Step 4: Once you enter, The items will be dispatched to your 'Vault' section in your free fire account after successful redemption.
Note: Users have to note that playing through guest accounts, they cannot use the redeem codes. Link to the above-mentioned options to carry the process forward.
Also Read: How to Overplay Jota in Free Fire: Here are some tips for May 2021