Free Fire is a battle royale shooter game and therefore has a lot of weapons that the players can use on the battlefields. Here is one special gun called the Free Fire UMP Booyah Day 2021, from the Evo gun series!
Weapons in Free Fire are divided based on their range and rate of fire and also on the skin lines that the game has. The skins in Free Fire are divided into uncommon, rare, epic and legendary. However, there is one more category that is the most sought after and are very unique. These are the Evo guns which can be levelled up by the players and change appearance on each level.
Moreover, they also have some special properties like kill-feed effects and also kill animations! The Free Fire UMP Booyah Day 2021 is the latest Evo gun skin to arrive in the game.
Free Fire UMP Booyah Day 2021 Evo Gun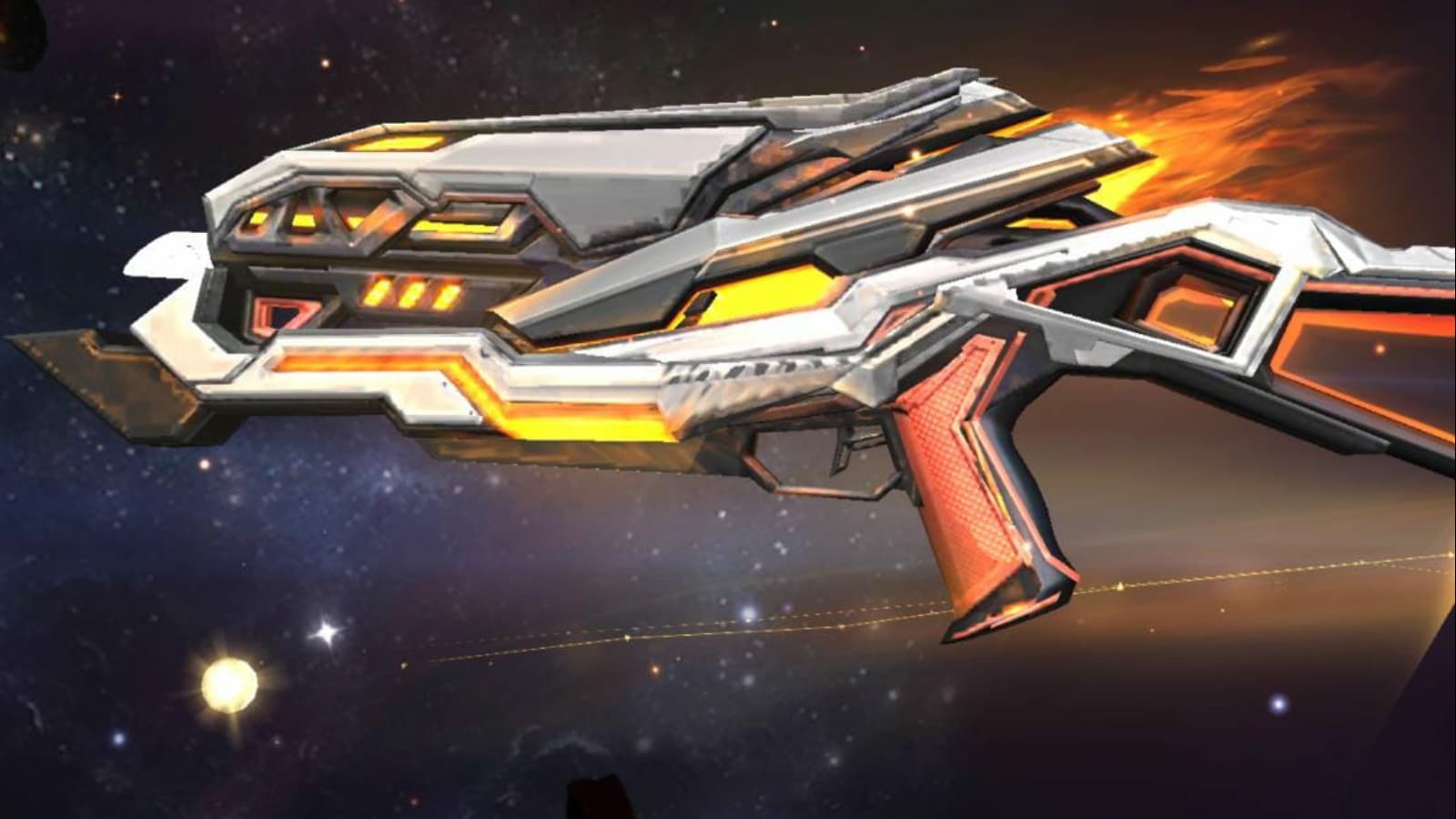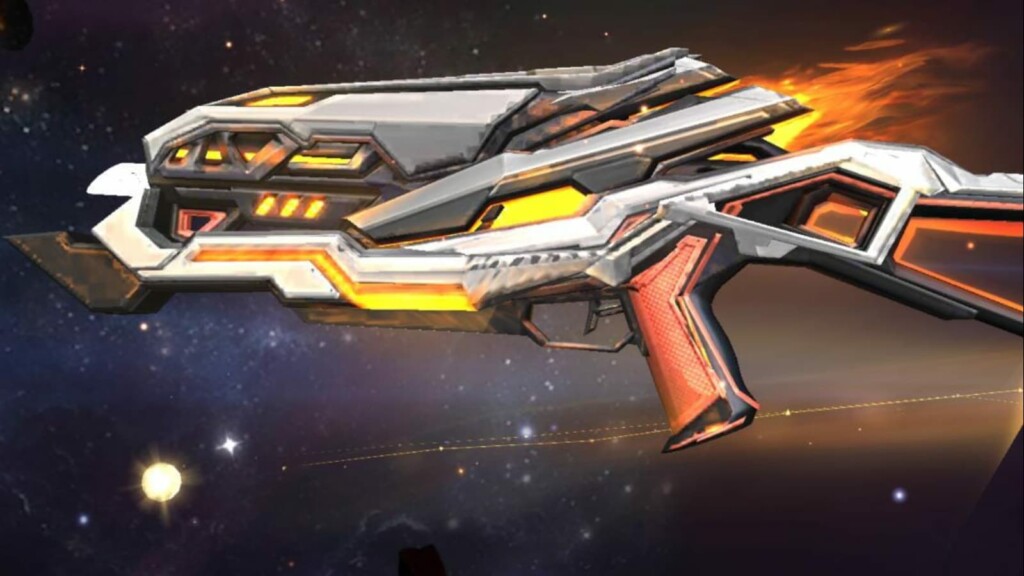 Evo Guns in Free Fire needs to be levelled up in order to maximise and bring out their full potential. They go through 7 stages of evolution to get the maximum stats and effects.
Related: Free Fire announces first global brand campaign, Battle In Style
The Free Fire UMP Booyah Day 2021 has the following stats: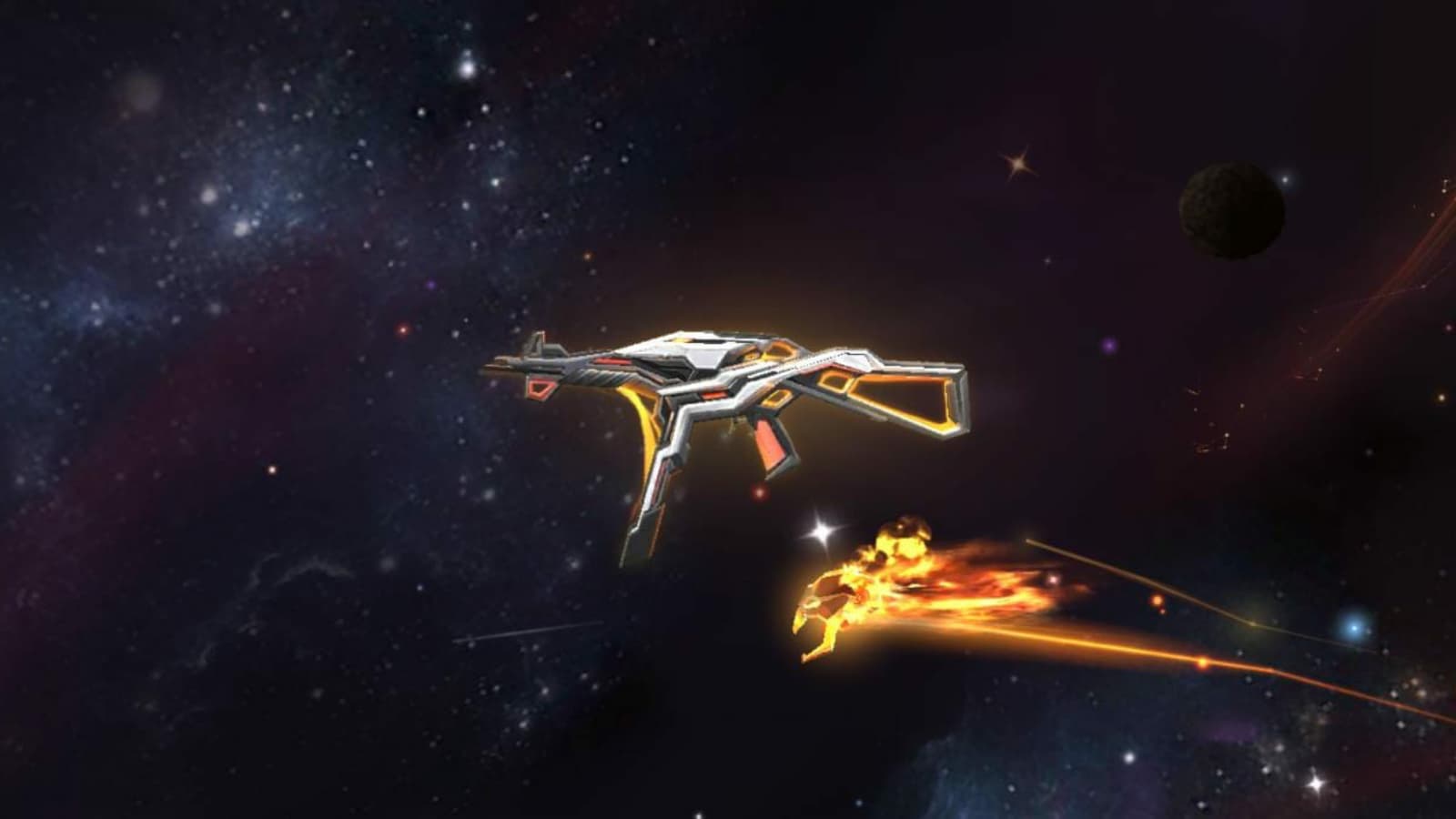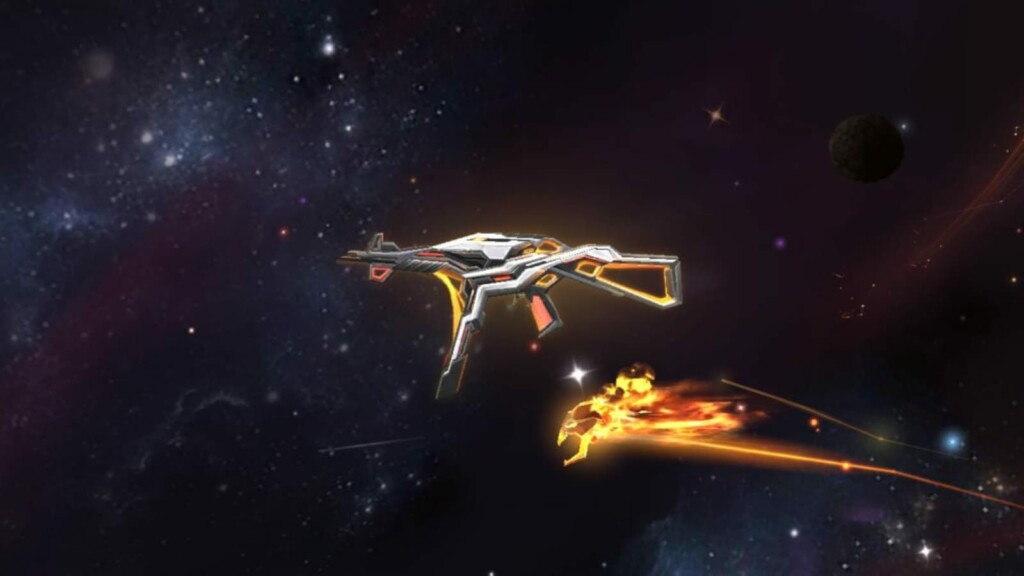 Damage ++
Rate of Fire +
Reload Speed-
The gun skin also has some special privileges that are unique to only this gun skin in the whole game and these are:
New Look
Exclusive Emote
Kill Effect
Hit Effect
Firing Effect
Kill Announcement
Upgrade Atrributes
Unlock Abilities
Levelling up the Gun and its abilities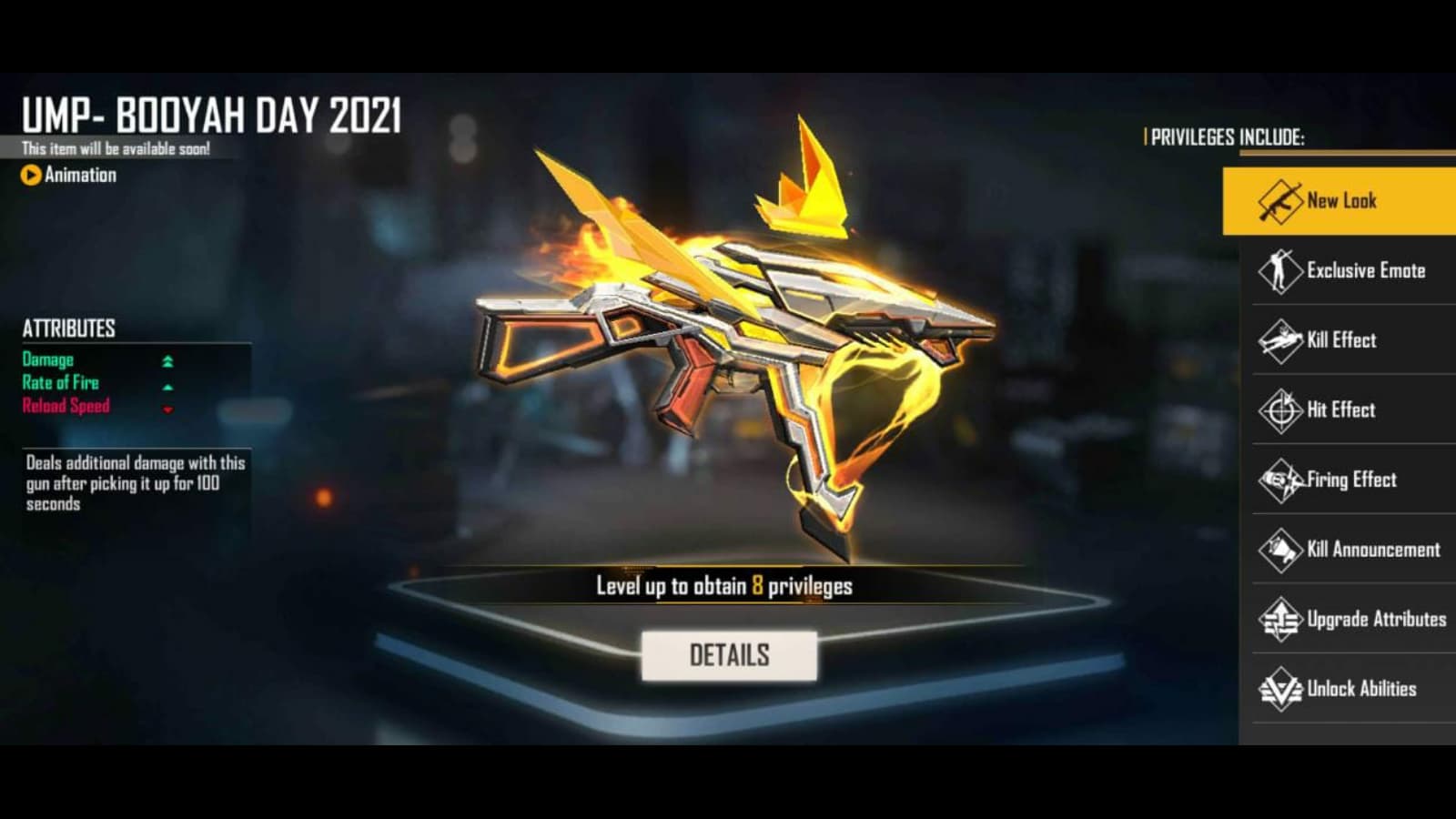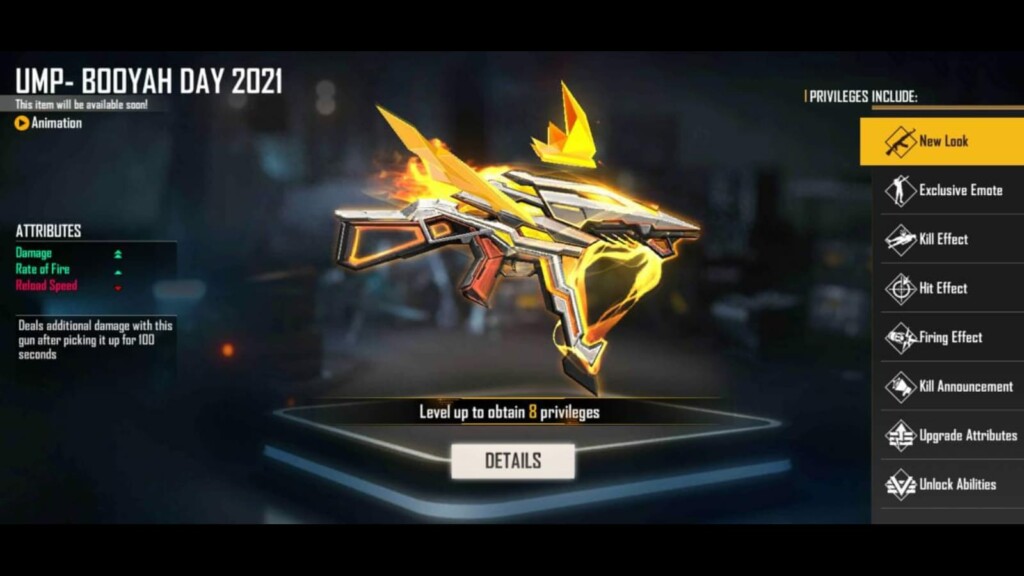 The level up stages for the gun are as follows:
Level 1
Damage +
Rate of Fire +
Reload Speed —
New look
Upgrade Attributes
Level 2
Damage +
Rate of Fire +
Reload Speed –
Kill announcement when killing enemies
Upgrade Attributes
Level 3
Stats remain the same but the Gun gets a New look!
Level 4
New Hit Effect with scatter bullets and Flames.
Upgrade Attributes
Level 5
New Kill Effect with flames and Skull
New Firing Effect
Level 6
Damage ++
Rate of Fire+
Reload Speed –
New Look
Unlock Ability: Deals Additional Damage with this gun after picking it up for 100 seconds.
Level 7
The guns skin has not been made available as of yet but will be released soon in a future event. Moreover, players will need to collect Evo Tokens from events or buy them in order to upgrade the gun to level 7!
Follow our Instagram page for more updates on gaming and esports!
Also read: Free Fire Booyah Gun Skin Trial event: How to get free trial gun skins?