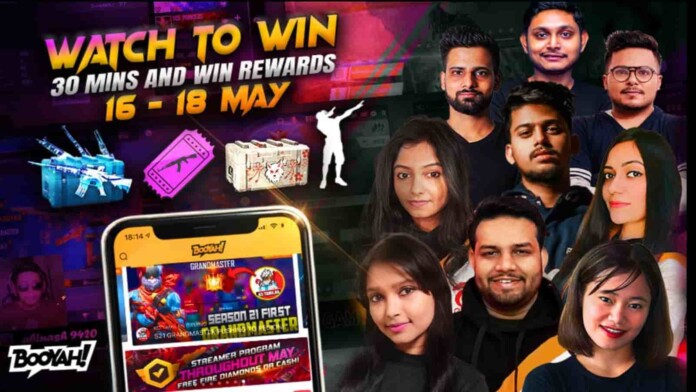 Free Fire regularly updates its event charts and players can earn free rewards from them. In this article we take a look at the Free Fire Watch to Win for May 2021 and how the players can win free rewards just by watching their favourite streamer.
Free Fire is a battle royale shooter game that has massively popular among the masses as of now. The game's popularity stems from the regular events and rewards that the developers put into the game. One of the most anticipated and best events is the watch to Win.
In this we take a look at all that is to be known about the Free Fire Watch to Win for May 2021.
Free Fire Watch to Win for May 2021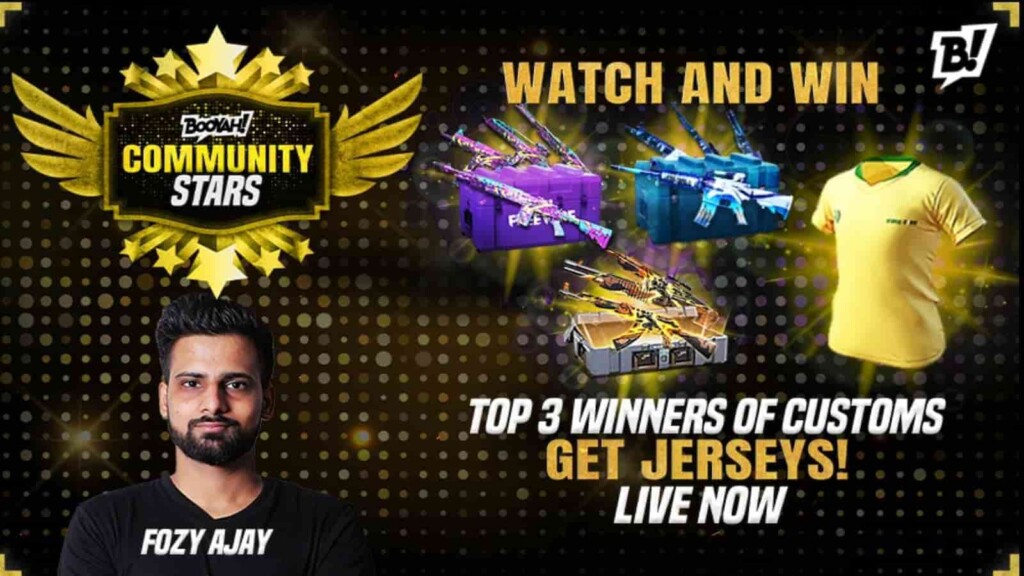 Free Fire Watch to Win for May 2021 features a wide array of Free Fire streamers that the players can watch to get free rewards. The event will run starting from 16th May and last until 18th May.
Related: Free Fire World Series 2021 Finals: Date, Place and Trophy revealed
The Watch to Win streams will be held on the official BOOYAH! app. Players can win a wide array of rewards just by watching the livestreams for 30 minutes.
The list of rewards in Free Fire Watch to Win for May 2021 are:
Star Soul Weapon Crate
Weapon Royale Voucher
Pet Fox Crate
Dab Emote
These are the rewards that the players can win from the event itself, but players can also get major drops from the streamers.
How to win rewards in Watch to Win?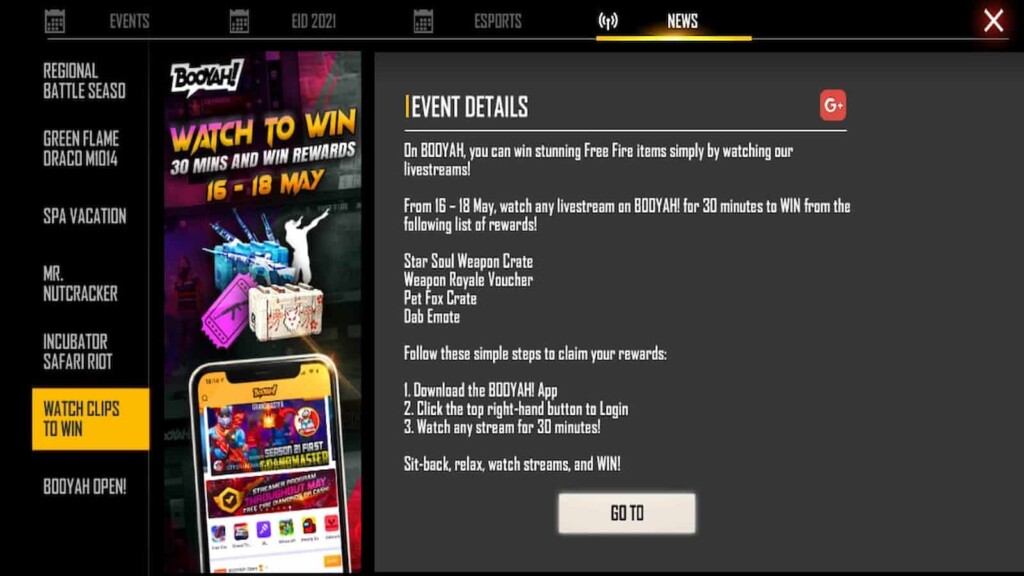 First of all players need to download the BOOYAH! app on their mobile devices.
Players then need to login on the top right-hand corner of the app.
Viewers can then watch 30 minutes of any streams to earn the rewards.
Also read: Free Fire Safari Riot Incubator 2021: Win Safari Riot Costume Bundles…