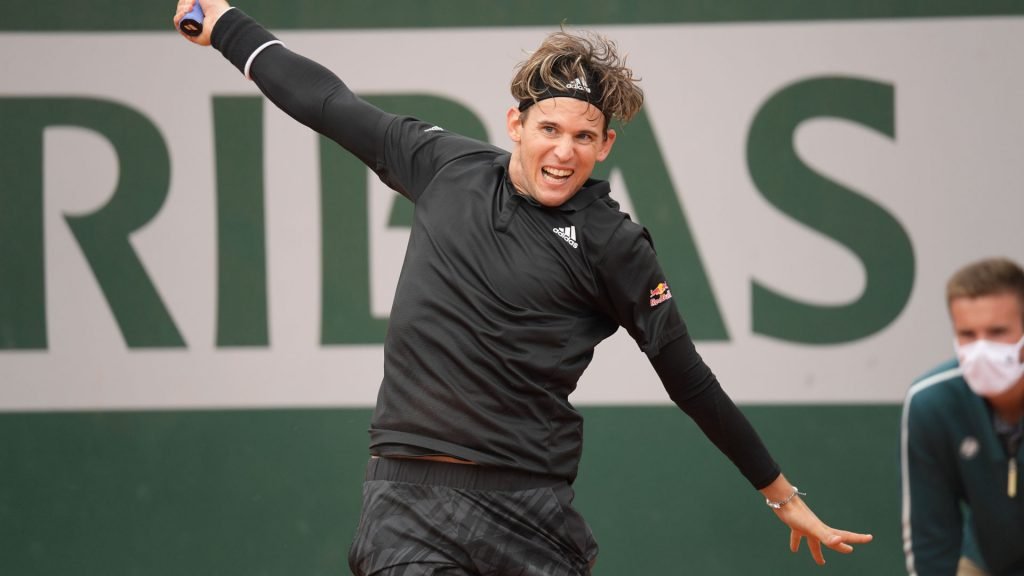 Dominic Thiem was playing his round of 16 match at the Philip Chartier to secure a place in the French Open 2020 quarterfinals. The Austrian has reigned since the US Open 2020, winning his major title at the Flushing Meadows. However, his run at the French slam was endangered.
After winning the opening two sets, the Austrian seemed to be out of place. His opponent was on top of him, hitting drop shots as the crowd cheered up the local boy. However, Dominic Thiem won the titanic battle 6-4,6-4,5-7,6-3,3-6.
An easy beginning for Thiem
The 20-year-old caused a major upset by defeating Stan Wawrinka in the previous round. This time he almost got the better of Dominic Thiem. The Austrian was easily heading to secure a place in the final 8. However, after two sets the Frenchman seemed to make things hard for the US Open winner.
Troublesome times as Hugo fights back
The whole stadium chanted "Hugo..Hugo" and that was getting to Thiem. As the 20-year-old got into action in the third set, things seemed to turn awry for Thiem. The drop shots of Gaston visibly frustrated the World No.3. The Austrian was sprinting to the court at every other point and seemed exhausted.
Thanks to the unforced errors of Thiem that Gaston got an upper hand in the third set and with a break of serve he sealed the set 7-5. In the fourth set, Gaston carried on the momentum and Thiem made 11 unforced errors to reward Gaston with some free points. The Frenchman earned a break and sealed the set comfortably 6-4.
Thiem seals the last set with a break
The last set saw eyes of the country studded at Hugo Gaston. the crowd did their bit to keep chanting his name and motivating him. Thiem was ready for battle and in the last set seemed different. He was reading the drop shots much better and making an early move. As it built the pressure, Gaston missed the drop shots. Thiem earned himself a break and was finally served for the set at 5-3.
While the battle was not yet over. Gaston denied Thiem the first match point, but Thiem won the set at the next opportunity. Dominic will face Italian Open runner-up Diego Schwartzman in the quarterfinals.
Also Read: French Open 2020: Diego Schwartzman wins rain-interrupted match to reach final 8 of the slam