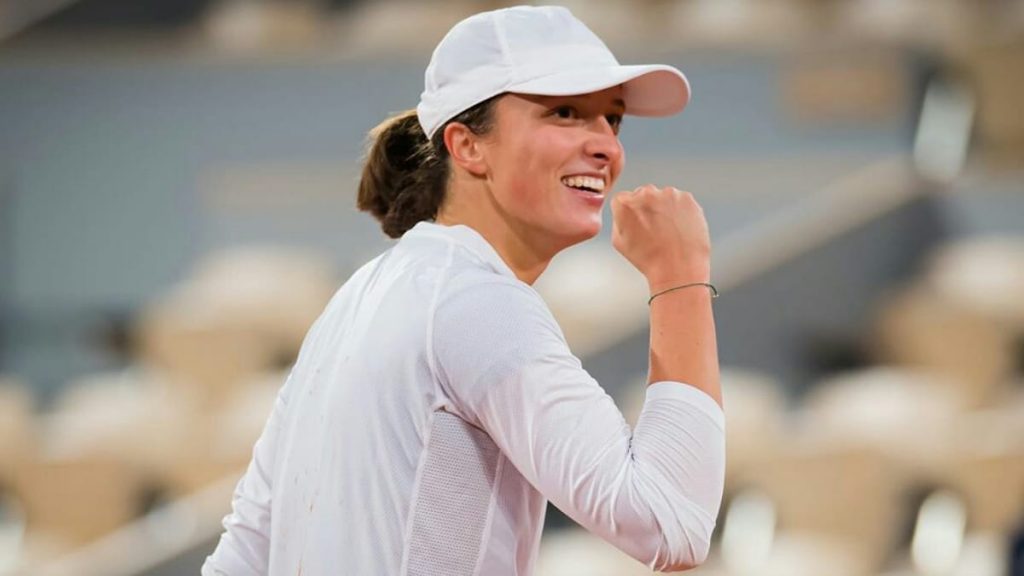 Iga Świątek, the 19 year old teenage sensation from Poland continued her dream run at the French Open 2020 as she defeated Nadia Podoroska in the straight sets in the semifinals on Thursday. Świątek won 6-2,6-1 giving absolutely no chance to her opponent.
The 19 year old hit 19 winners during her semifinal victory and dominated the match right from the onset. Having defeated the top seed Simona Halep earlier in Round 4, Świątek is playing with high confidence and will now face the winner of Sofia Kenin and Petra Kvitová in the final of the Roland Garros on Saturday.
Iga Świątek is the first Polish player to reach the finals of the Roland Garros. In a surprising stat, Świątek has not dropped more than 5 games in any of the matches she has played at the French Open 2020 so far. Speaking after her victory, she claimed that she was a good clay court player and if there was a Grandslam final she would make, it was here in Paris.
Iga Świątek starts off in a spectacular fashion
Iga Świątek was unstoppable right from the word go. She broke Podoroska in the second game of the match itself and took a commanding lead in the 1 set. She hit 10 winners in the 1st set and earned 2 breaks to take the 1st by a scoreline of 6-2. Her first serve was not up to the mark as she had just 40% first serve accuracy but she made up for that with her great return game.
Iga Świątek stamps her authority in the 2nd set
Iga Świątek was even more impressive in the 2nd set. She hit 13 winners in the set and served better having a first serve accuracy of 65%. In the 2nd set, Świątek was leading 4-0 when Podoroska broke her for the first time in the match. But she came back and gave a staunch reply, winning the next 2 games to take the second set 6-1 and progressing into her maiden Grandslam final.
Iga Świątek will now face the winner of the semifinal between Sofia Kenin and Petra Kvitova in the finals of Roland Garros on Saturday.