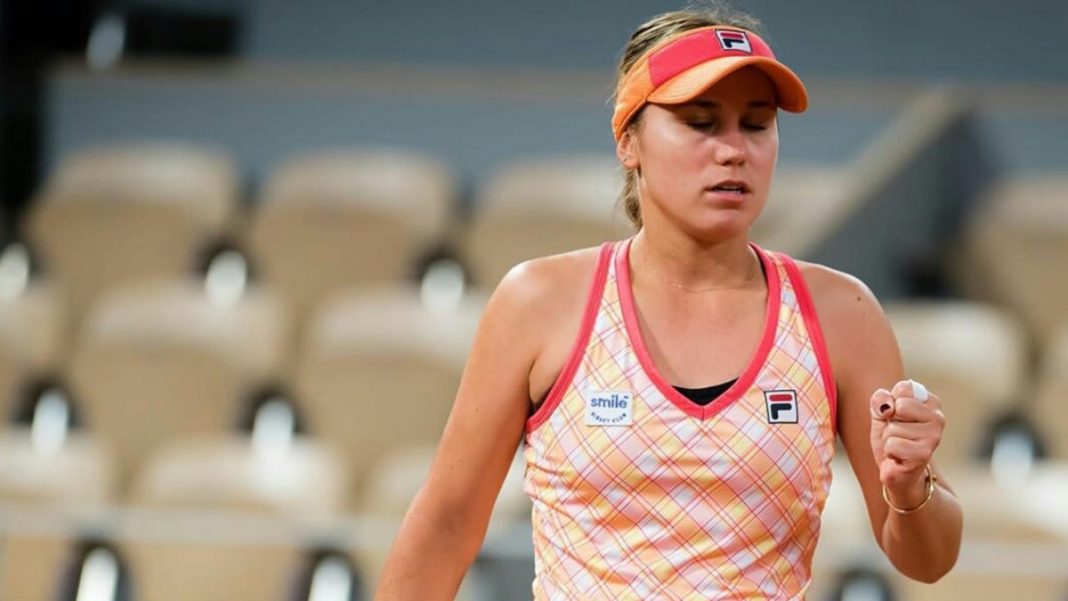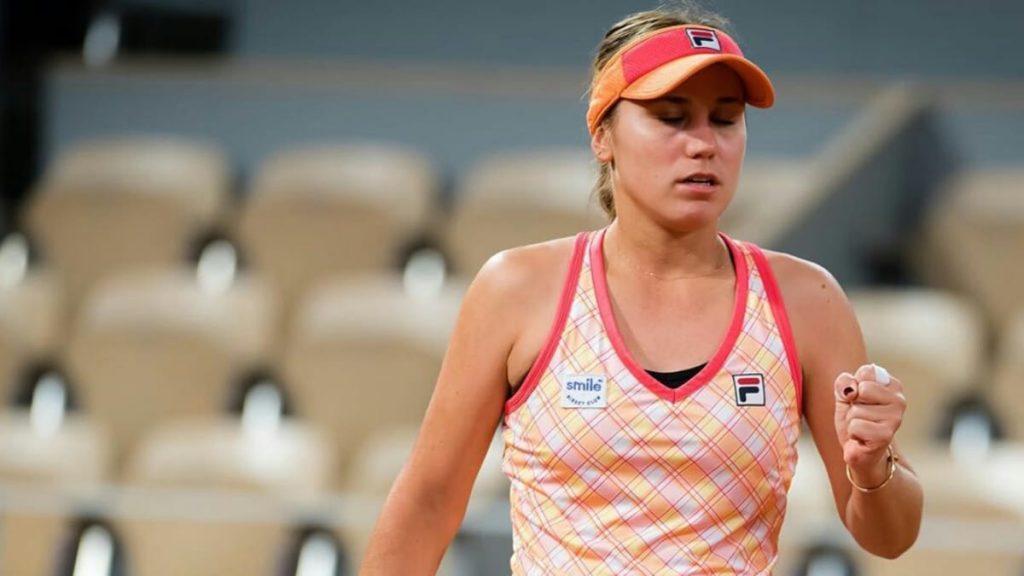 Fourth seed Sofia Kenin, came after losing the opening set to reach the quarter-finals of the French Open 2020. The Frenchwoman Fiona Ferro sealed the opening set amidst much support from the crowd.
The American registered a three-setter win against a booing crowd to seal the match, 2-6, 6-2, 6-1 in the round of 16 at Roland Garros. Playing under the closed roof of the Philip Chatrier, the duo put up an entertaining show as after 94 minutes of play Kenin won.
Sofia Kenin fights back aggressively
As the match started, Kenin dominated and stood up to the expectations. She led 2-0 and had two chances for a double break that she lost. Fiona Ferro, the Frenchwoman, could garner the local support and won the set 6-2. Thanks to the 11 winners and an equal number of unforced errors, accompanied by drop shots, Ferro sealed the set. Sofia Kenin made 16 unforced errors and hit just 10 winners as the set ended.
Before commencing the set, Kenin went off the court and began with a break. In the very next game, Ferro broke back, making it 1-1. Sofia Kenin dominated and pumped herself up as the crowd supported the local favourite. After leading 3-1 there was no looking back for Kenin. At 5-1, Fiona held a serve and Kenin won the set 6-2.
In the last set, Sofia Kenin began with the same momentum and broke the Frenchwoman, to begin with a lead. At 4-0, 30-40 lead at Ferro's serve, Kenin received a warning for coaching. She lost her momentum in the game and gave the first game in the last set to Ferro. Kenin broke the Frenchwoman to win the match.
Sofia Kenin skipped thanking the chair umpire and was in tears as she headed to her chair post-match.
Also Read: French Open 2020: Wins for Kenin, Kvitova, as Ostapenko fails to repeat 2017 run