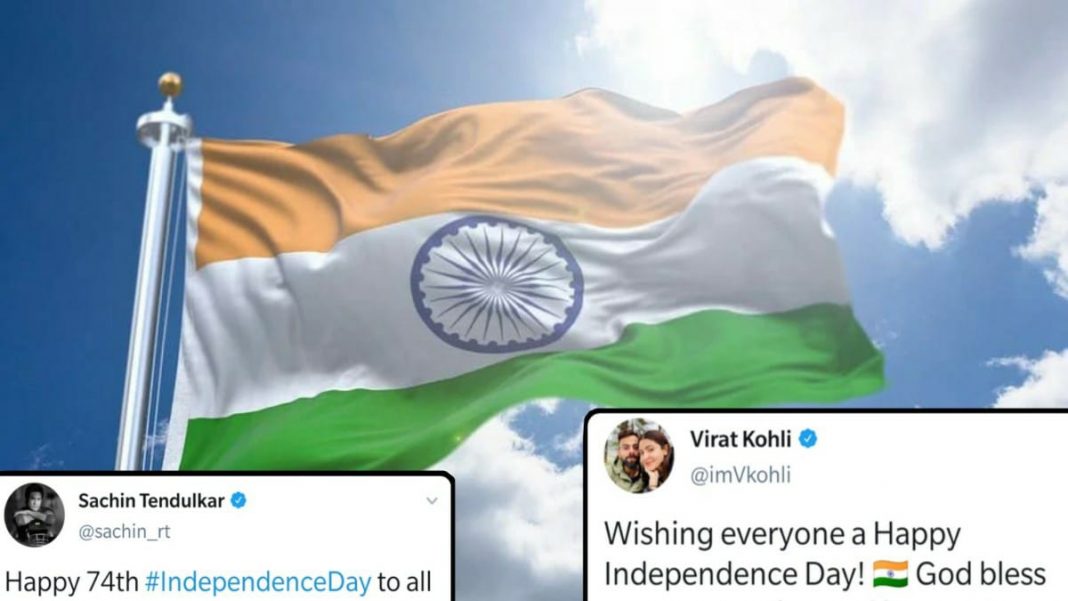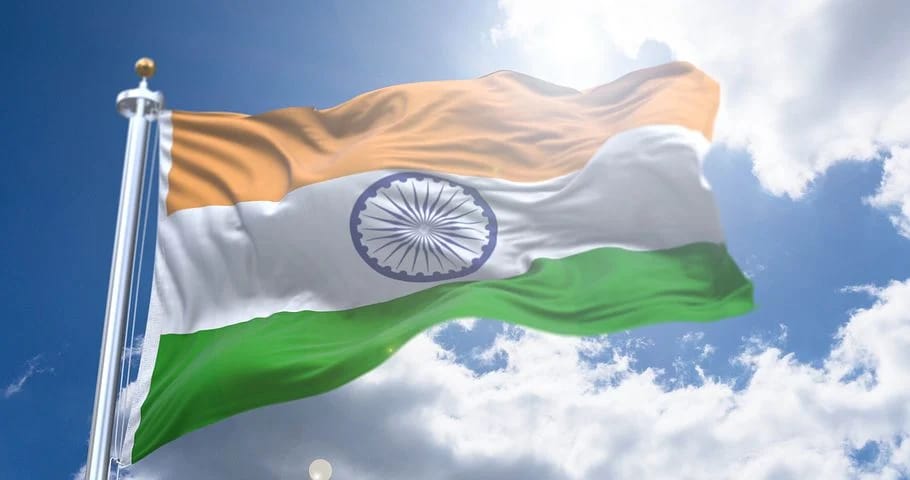 On this auspicious occasion of 74th Independence Day, Twitter was all flooded with wishes across from each nook of the country.
India, a country which is popularly known for its mixed culture and vast diversity, since the last 74 years on this day of August 15 unite under the 3 colors of Tiranga.
Rather being Punjabi, Sindhi, Marathi, or a Bengali today, people of India unite together as Indians, to show their respect towards those who sacrifice themselves so that the coming generations could taste freedom.
Just like that, our Indian sportspersons from every field expressed their joyous feeling via Twitter.
Athletes wishing Independence Day
Former cricketer Mohammad Kaif tweeted, "On #IndependenceDay we recal the sacrifices of those who got us freedom. Regardless of religion or caste, they are Indians first. Today let's also honour those who selflessly risks their lives at our borders and hospitals. We are stronger today because they put India first everyday."
"Wishing every Indian a very happy #Independenceday ?? Nothing like step out for your country." Rohit sharma tweeted.
Yuvraj Singh tweeted, "Thousands martyred their lives so that we could achieve Independence. Let's become citizens who honour that sacrifice and bring glory to our nation.
2020 has been a difficult year for all, but with courageous spirit of India, we will win, united as one.??#Independenceday"
"Happy Independence Day to all my fellow Indians ?? Unity, diversity, humility and acceptability.. It's the India I've always known and it's the India U always wish to see for the future." tweeted Sania Mirza
"Wishing every Indian a Happy Independence Day. Let's work together towards the progress of our country and create the India of our dreams. Jai Hind." Current Indian Captain, Virat Kohli tweeted.
"Happy Independence Day to all Indians! Proud of what we've achieved in the last 72 years. Let us all Invest in Early Childhood Development .. this can keep our nation healthy, wealthy & happy for generations to come." Former Indian cricketer Sachin Tendulkar wished the entire nation via his Twitter handle.
"Nothing is more precious than Independence and Liberty. Thousands laid down their lives so that our country can celebrate this day, never forget their sacrifices #Happy IndependenceDay," sprinter Hima Das tweeted.
"#HappyIndependenceDay everyone. On this great day let's remember all our freedom fighters and salute the #CoronaWarriors who are working relentlessly for us. let's all pledge to work both towards being self reliant and participate in Nation building #ProudIndian?? #MeraBharatMahan." cricketer Mithali Raj tweeted.
"सभी देश वासियों को #स्वतंत्रतादिवस की हार्दिक शुभकामनाएं जय हिंद जय भारत ????" tweeted wrestler Geeta Phogat 
"मेरे लहू से भीगकर भी, ये मिट्टी रहनी चाहिए; मैं रहूँ या न रहूँ, मेरा देश रहना चाहिए. 73वें स्वतंत्रता दिवस पर हम अपने देश की प्रगति और शांति की कामना करते हैं । आप सभी को स्वतंत्रता दिवस की हार्दिक शुभकामनाएँ ! जय हिंद ?? स्वतंत्रतादिवस" Gautam Gambhir tweeted.
Also Read From Virat Kohli to Sachin Tendulkar, Here's how Indian cricketers took to Twitter showing their grieves over Kozhikode airport accident