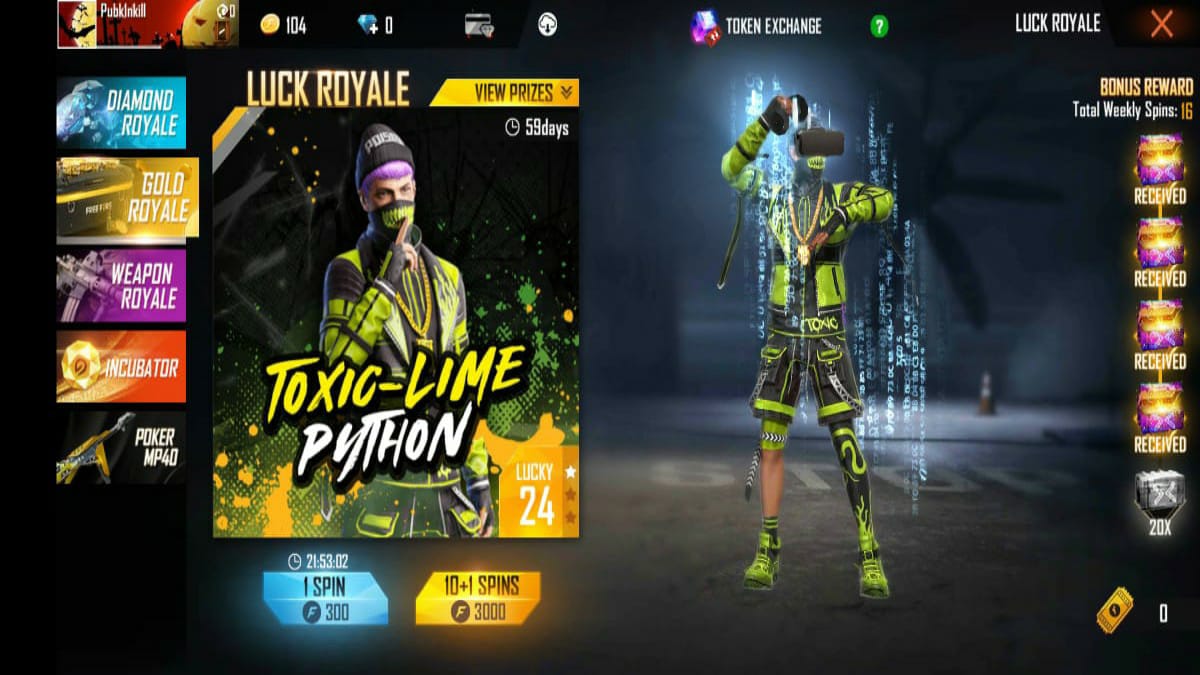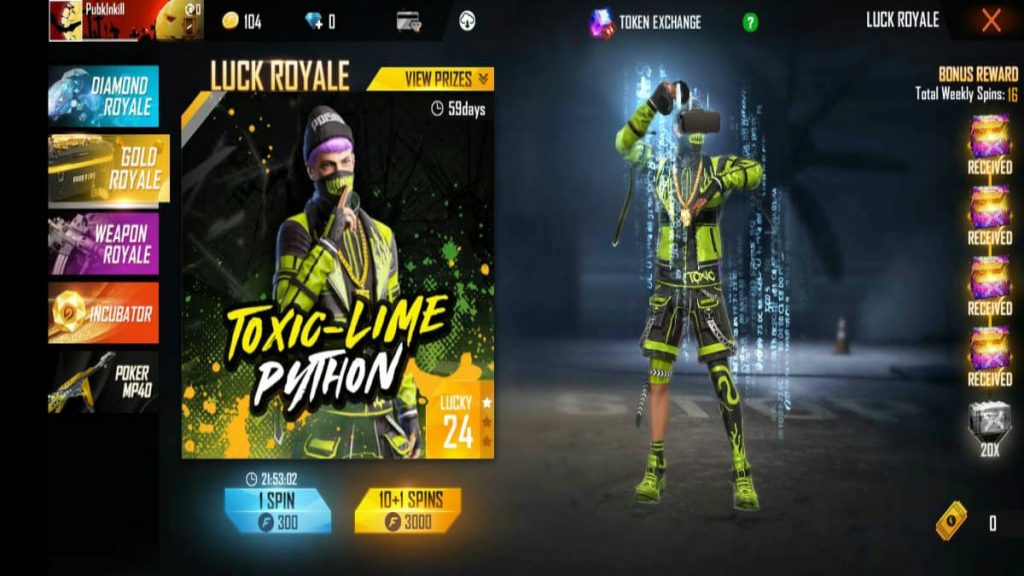 The OB25 Update in Free Fire has been released today and all the players are now busy experiencing the new changes in the game. Free Fire has also come out with a new collaboration with Cristiano Ronaldo. He will be seen as a new character with new abilities in-game. Free Fire is also coming up with a new Gold Royale Bundle in the game.
Gold Bundle is a lucky draw event where you draw items to get cool skins. Ranging from gun skins to costumes it can be either permanent or time limit. Many skins usually have time limits that are not exclusive.
Related: Who is the brand ambassador of Free Fire?
All you need to know About Gold Royale Bundle: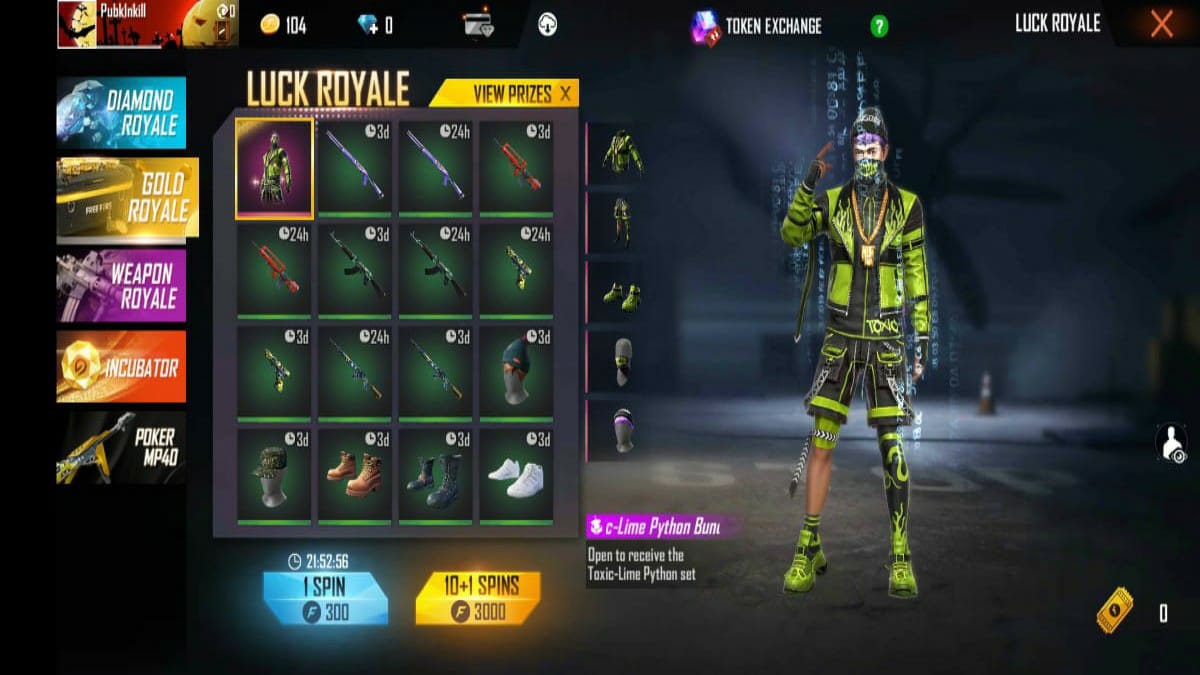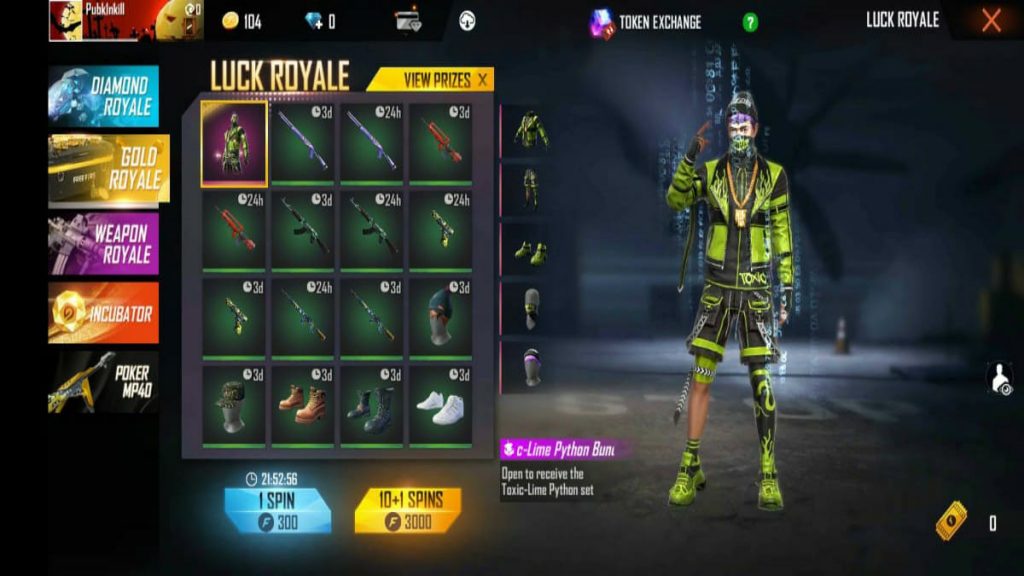 Gold Royale Bundle is a lucky draw event where you don't need to top-up any diamonds. This complete lucky draw takes place with the Gold coins that you have earned in-game. You need to have either Gold Coins or Gold Coupon to draw the Gold Bundle. This time the Bundle is named Toxic-Lime Python.
There are plethora of prizes in this event you can get good or exclusive rewards only at certain particular draws. The Lucky drops takes place at 5th, 10th, 16th, 20th and 23rd Draw in the crates at the sides. So, this is clear that you receive exclusive or good skins only at certain or particular number of draw from the Bundle.
Here is the exclusive item of the Gold bundle:
Toxic Lime Python Bundle, This bundle consists of many time limited Gun Skins and much more.
Python Lime (Head)
Python Lime (Bottom)
Toxic Lime Python (Top)
Toxic Lime Python (Shoes)
Python Lime (Mask)
So it all depends on how many Gold Coins you have and its all luck.
Also Read: Garena Free Fire: The New Beginning, New updates of OB25 and All you need to know about it