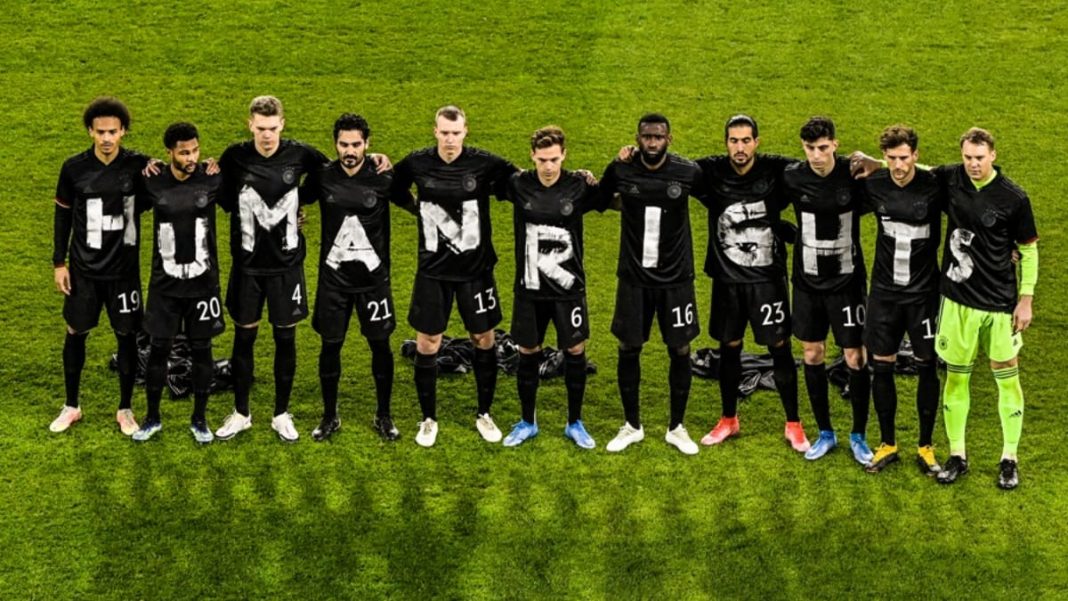 Germany cruised to a 3-0 win over Iceland on Thursday to get their 2022 World Cup qualifying campaign off to a winning start. This was the second most talking point of the match after their players staged a pre-match, DIY demonstration for human rights.
The Germans lined up before kick-off wearing black T-shirts with white hand-painted lettering that spelled out "HUMAN RIGHTS". Germany became the second European team to stage a human rights protest after Norway players wore shirts protesting about human rights in Qatar in their match against Gibraltar.
A section of the Norway FA have called for boycotting the World Cup due to 'human rights' issues
UK daily newspaper The Guardian recently claimed that more than 6,500 workers have died on stadium construction sites since the World Cup was awarded to Qatar in 2010. In Germany, a poll by magazine Spiegel says two thirds of those asked were in favour of boycotting Qatar 2022.
A leading German supporters group ProFans has called on the German FA to withdraw the national team from the 2022 World Cup finals. The German Football Association (DFB) has so far only said it will continue voicing concerns.
"We have the World Cup coming up and there will be discussions about it. We wanted to show we are not ignoring that," Leon Goretzka, who scored the opener in a 3 – 0 win, told German broadcaster RTL. "We wrote the letters ourselves. We have a large reach and we can use it to set an example for the values we want to stand for. That was clear."
"It was a sign that we stand up for all human rights in the world, no matter where, and for the values we represent," said Germany's head coach Joachim Loew, who "absolutely" supported his team's gesture. "That was a good and important sign."
FIFA have not lodged an official case against both the German and Norwegian National teams. A FIFA spokesperson said in a statement: "FIFA believes in the freedom of speech, and in the power of football as a force for good. "No disciplinary proceedings in relation to this matter will be opened by FIFA."
Some of Norway's top-division clubs, including Rosenborg and Tromso, have called for a boycott of the World Cup. Solbakken said ahead of the Gibraltar game, which is taking place in Malaga, Spain, that his team "can do things that the world might see" to put pressure on Qatar.
Also Read : Luis Enrique calms Sergio Ramos injury concerns as Spain labour to a 1-1 draw against Greece