In a thrilling display of golf mastery, Brooks Koepka secured his fifth major title by claiming victory at the 105th PGA Championship. Koepka's outstanding performance led him to finish with a commendable nine-under score, placing him two shots ahead of Scottie Scheffler and Viktor Hovland.
This triumph not only adds another major accolade to Koepka's remarkable career but also drew significant attention from the golfing community and fans worldwide. One notable figure who expressed her admiration for Koepka's achievement was golf analyst Paige Spiranac, who took to Twitter to commend the golfer's remarkable feat.
Amidst the excitement surrounding Brooks Koepka's fifth major win, Paige Spiranac, a renowned golf analyst, enthusiastically shared her thoughts on the impressive triumph via Twitter.
Related: Brooks Koepka hits jackpot with win at Jeddah, promises to buy younger brother Lamborghini
Paige Spiranac's excitement and Bryson DeChambeau's insights on Brooks Koepka's triumph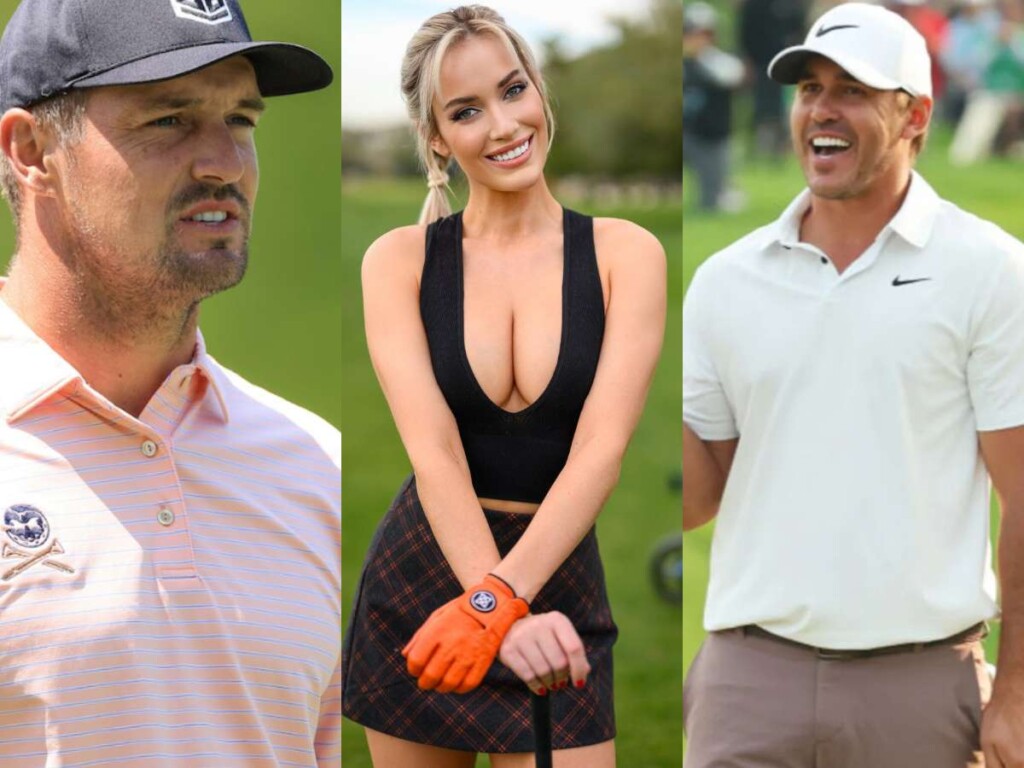 Paige Spiranac's tweet exuded her genuine excitement for the current state of golf, emphasizing the allure of drama, feel-good stories, comebacks, and outstanding golfing performances. Her words reflect the sentiment felt by many who closely followed the PGA Championship, acknowledging the tremendous talent and captivating narratives that unfolded throughout the tournament.
Spiranac's support and appreciation serve as a testament to Koepka's enduring impact on the sport. Brooks Koepka's victory at the PGA Championship not only solidified his standing as one of golf's elite players but also brought attention to the LIV Golf League.
As an organization backed by Saudi Arabian financing, the LIV Golf League aims to provide a fresh and innovative approach to the sport. Koepka's win marked the first major championship triumph by a player associated with the league, sending a resounding message to critics and skeptics.
Bryson DeChambeau, another prominent golfer affiliated with the LIV Golf League, expressed his satisfaction with the victory, highlighting the league's ability to compete at the highest level and contribute to the game's evolution. DeChambeau's sentiments echoed the belief shared among the league's players that their performances in major championships validate their place in the golfing landscape and warrant recognition for their talents.
According to thespun, Brooks Koepka's spectacular fifth major victory at the PGA Championship captivated the golfing world, earning praise from both fans and fellow professionals. Paige Spiranac's endorsement on social media served as a reflection of the excitement surrounding the tournament and the exceptional performances witnessed.
Furthermore, Koepka's triumph provided an opportunity for the LIV Golf League to assert its presence and significance in the golfing realm, dispelling misconceptions and showcasing the league's ability to produce top-level competitors. As the golfing season progresses, all eyes will remain on Koepka and the LIV Golf League, eagerly anticipating their future accomplishments and contributions to the game.
In case you missed it: